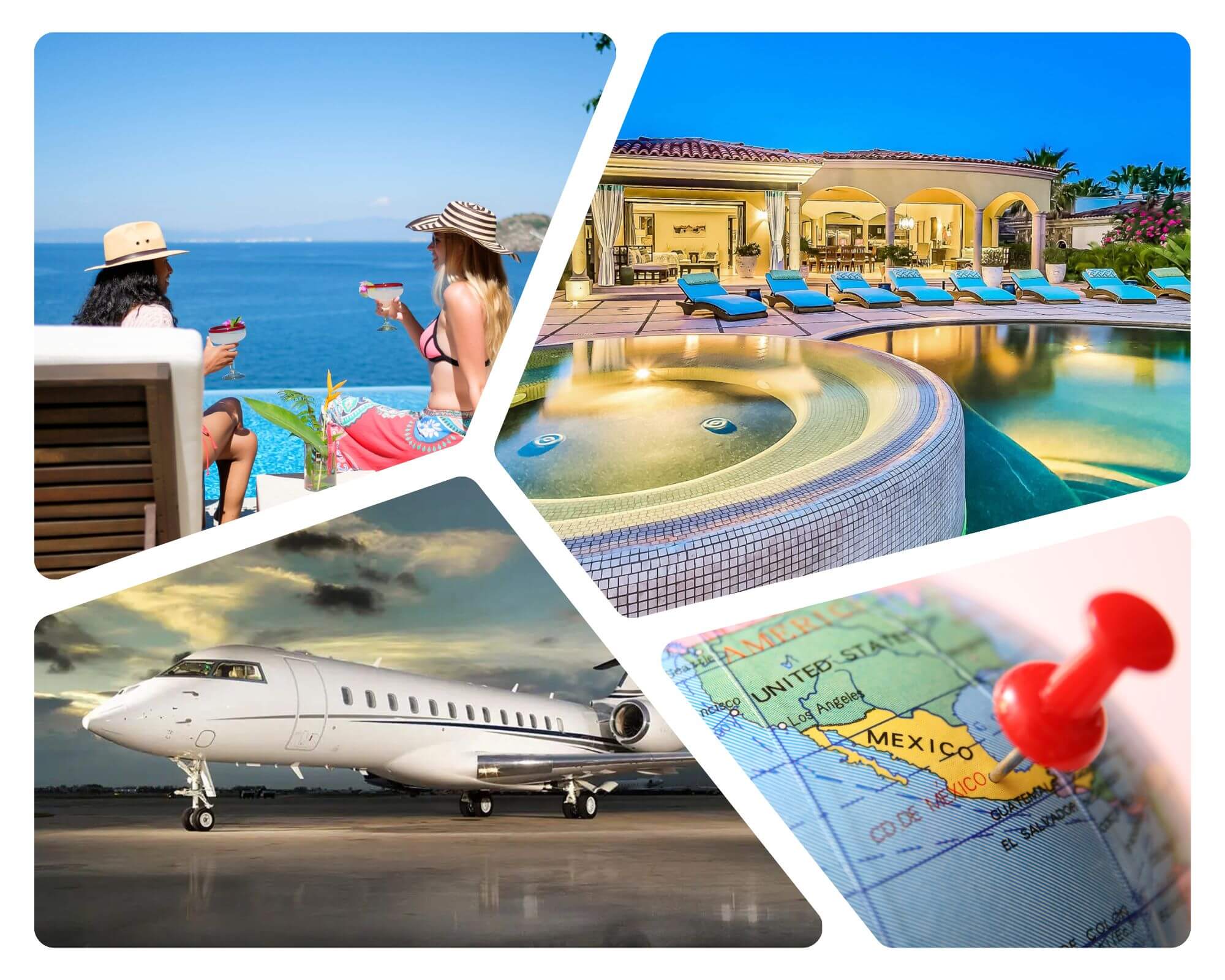 Las Vegas, NV, September 28, 2023 –(PR.com)– Villa Experience, a leader in luxury accommodations and curated experiences, is proud to unveil its private jet charter services. This service, tailored for the discerning traveler, offers unparalleled luxury, convenience, and privacy. A standout feature is the exclusive "empty leg flights Mexico" deals, providing travelers with cost-effective luxury travel options between Mexico and major US cities.
"Our commitment is to elevate every aspect of our clients' travel experiences," stated Oliver Weickardt. "Introducing our private jet charters, especially with the unique empty leg flights deals, sets a new standard in luxury travel, offering both opulence and value."
Key destinations for these jet charter services include:
Cancun and Riviera Maya: Renowned for their pristine beaches, vibrant nightlife, and rich Mayan heritage, these locales promise a tropical paradise.
Puerto Vallarta and Punta Mita: A harmonious blend of traditional Mexican allure and modern luxury, these coastal gems cater to those seeking relaxation and adventure.
Los Cabos: Nestled on the Baja California Peninsula, it stands out for its dramatic landscapes, elite resorts, and many aquatic activities.
The "empty leg flights Mexico" deals are refreshed weekly, ensuring travelers can always access the latest luxury travel offers between Mexico and major US airports and cities. Each jet charter experience is tailored to the client's unique preferences, from gourmet in-flight dining to bespoke itineraries upon arrival, ensuring a journey that's both memorable and personal.
"It's not merely about flying; it's about crafting an unparalleled travel experience," emphasized Oliver Weickardt. "Our weekly updated empty-leg flight deals ensure that every journey offers both luxury and exceptional value."
For more information or to book your next private jet charter, please explore Villa Experience or contact us directly Phone +1 619 8222184.
Villa Experience
Oliver Weickardt
619-822-2184
https://villaexperience.com/

Contact