The following story contains spoilers for Mission: Impossible — Dead Reckoning Part One.
---
TOM CRUISE has, kind of, casually, made three of the greatest action movies you'll ever see in your life, back-to-back-to-back. 2018's Mission: Impossible — Fallout started a streak that led into 2022's Top Gun: Maverick (with COVID-19 to blame for the quiet years in between). Now, a year later, Mission: Impossible — Dead Reckoning Part One picks up the unrivaled action stunt filmmaking that left off when the credits began to roll on Maverick. The new adventure film comes with a thrilling story and a standout ensemble that somehow still manages to be the supporting act for what, across all three of these films, are the greatest stunts and action sequences in the industry.
The last two words of that title—"Part One"—are music to the ears of action movie fans everywhere. The first installment of the Dead Reckoning portion of the long-running Mission: Impossible franchise is as exciting and thrilling as anything the series has ever done before. But the movie ends, and we're all asking the same question: when are we getting more?
Luckily, as that title once again tells us, this story was never meant to end here. We're getting a Dead Reckoning Part Two, and we won't have to wait all that long for it. Can I get an amen? Say it fast, because you might miss Tom Cruise jumping out of an airplane or off another cliff, or something. You never know.
Here's what we know about Mission: Impossible — Dead Reckoning Part Two, and when it will hit a theater near you.
When Will Mission: Impossible — Dead Reckoning Part Two come out?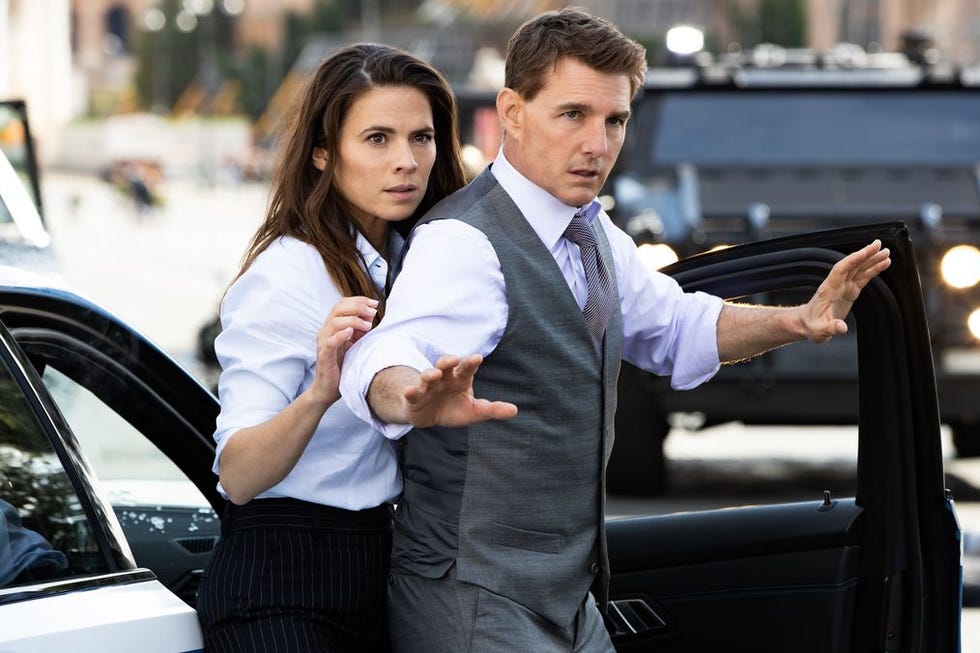 Paramount
The good news: there is neither a question of if nor when, as far as the next film in the franchise goes. Mission: Impossible — Dead Reckoning Part Two will hit theaters on June 28, 2024.
That's less than a year away, for those of you keeping track at home.
What will Mission: Impossible — Dead Reckoning Part Two be about?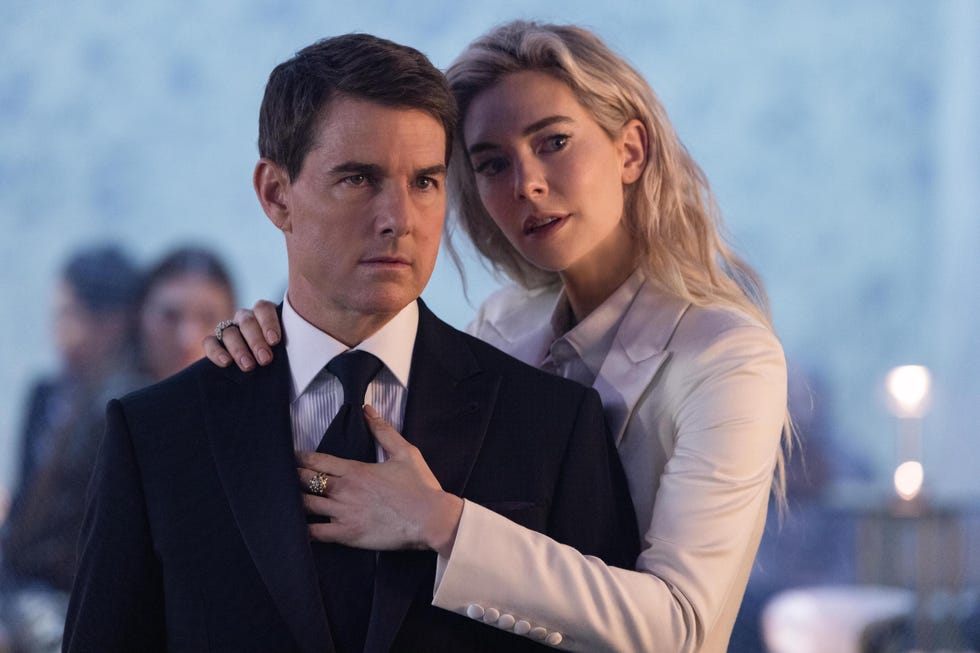 Paramount
The movie will pick up where Dead Reckoning Part One leaves off: with Ethan Hunt deep in a battle against the all-powerful AI known as "The Entity." Along the way, he'll be joined by his loyal team—including Benji, Luther, and, now, Grace, as well as possible new allies like Jasper Briggs and Degas, and the mysterious assassin Paris. Ethan will without question come into conflict with the morally ambiguous White Widow and Eugene Kittridge, and the definitely-evil Gabriel, his old nemesis and The Entity's human disciple, again.
But most importantly? There will be some incredible action sequences and some truly jaw-dropping stunts. We just know there will be. And we cannot wait.
Who will be in the Mission: Impossible — Dead Reckoning Part Two cast?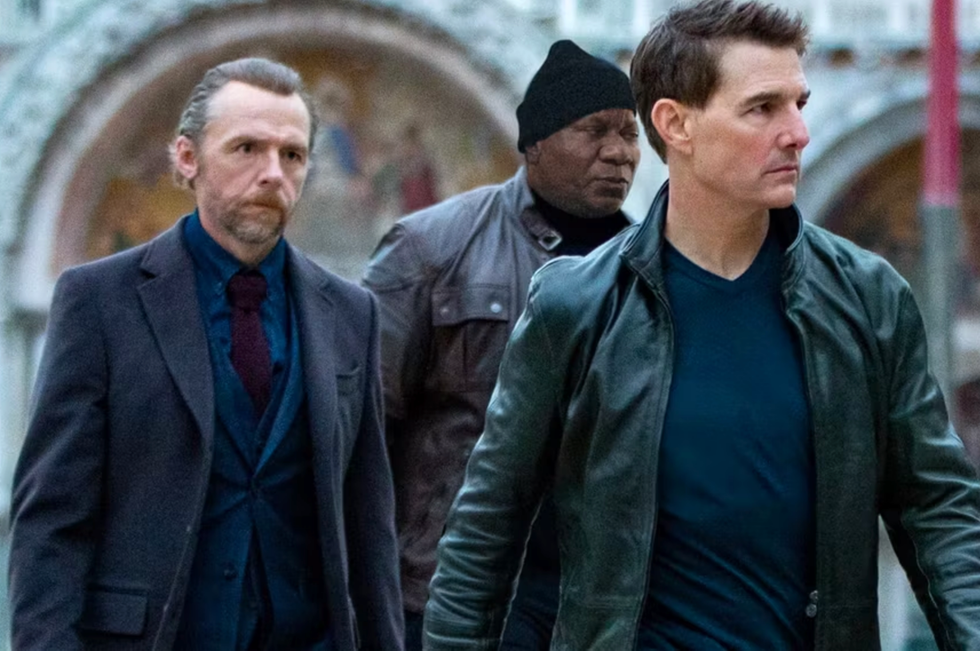 Paramount
As we alluded to above, most of the cast from Dead Reckoning Part One will be back for Part Two. That of course will include Tom Cruise as Ethan Hunt, and his team of Ving Rhames (Luther), Simon Pegg (Benji), and, now, Hayley Atwell (Grace). His maybe friends/maybe foes will also return, including Henry Czerny (Eugene Kittridge), Vanessa Kirby (The White Widow), Jasper Briggs (Shea Whigham), and Degas (Greg Tarzan Davis). Paris (Pom Klementieff) will be back as the dangerous assassin Paris, and Gabriel (Esai Morales) will once again be the film's main villain.
Unfortunately, since Ilsa Faust was killed by Gabriel in Dead Reckoning Part Two, Rebecca Ferguson will not be returning—so just another excuse to check her out in Dune: Part Two and Apple TV+'s excellent sci-fi series Silo.
Ted Lasso star Hannah Waddingham, Nick Offerman, and Mindhunter's Holt McCallany are among those joining Dead Reckoning Part Two as new characters—and we're not ruling out any surprise returns from characters of Mission: Impossible past, either.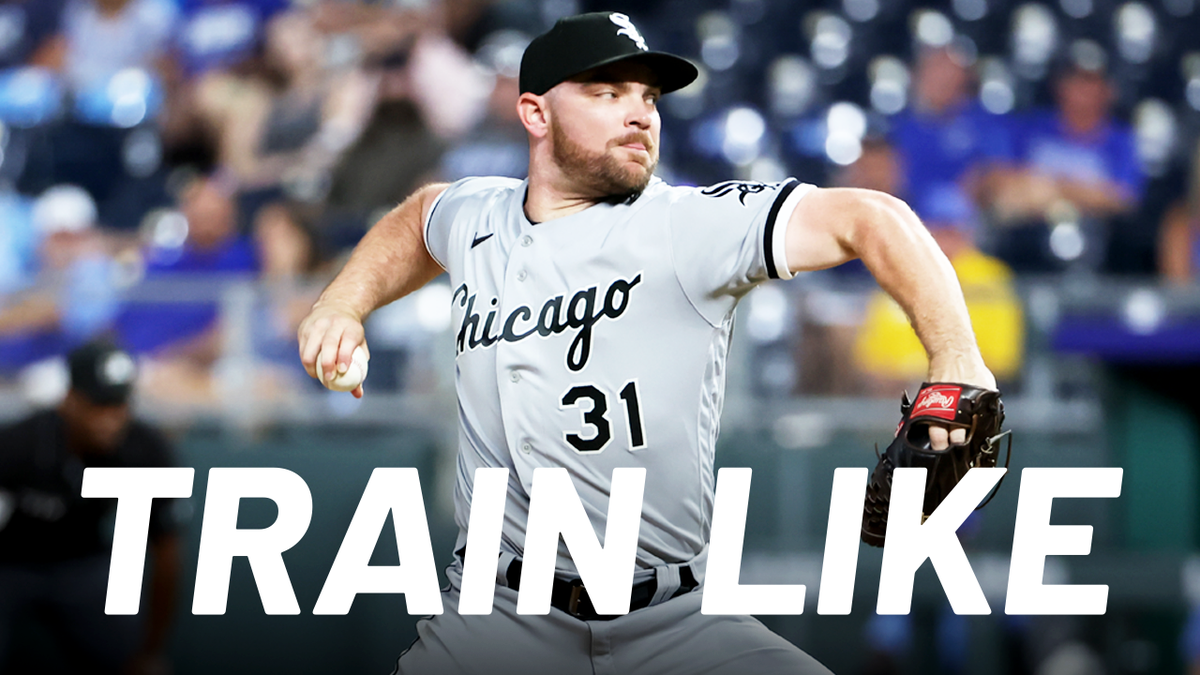 Evan is the culture editor for Men's Health, with bylines in The New York Times, MTV News, Brooklyn Magazine, and VICE. He loves weird movies, watches too much TV, and listens to music more often than he doesn't.