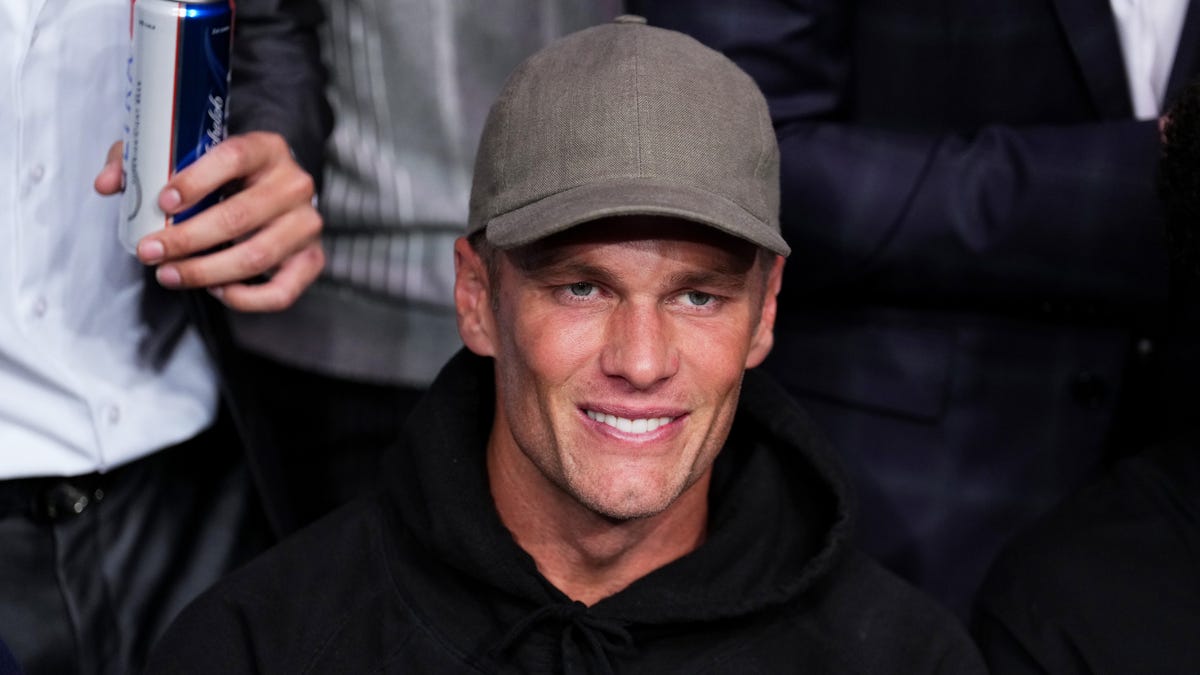 Tom Brady might not be training with the same intensity as he did prior to his retirement from the NFL, when he was widely considered one of the greatest athletes of all time, but the seven-time Super Bowl champion is still staying in MVP shape.
In new photos acquired by Page Six, Brady looks lean and fit while water skiing, jet skiing and swimming with his three children Vivi, Benjamin and Jack on vacation in Greece. And in several images, the former quarterback peels off his wetsuit aboard a luxurious yacht to reveal his still-very-much jacked arms and visible six-pack abs.
Brady has shown off his athletic physique several times in the months since his departure from the NFL and his split from ex-wife Gisele Bündchen, posting photos from a beach day with the kids and his fellow ex-NFLers Julian Edelman and Rob Gronkowski, and even uploading a shirtless thirst trap to Twitter to promote his Brady Brand underwear line.
At 45, Brady is no longer working out with the field in mind—but staying physically fit is still clearly hugely important to him. That said, his approach to nutrition might not be as restrictive as you would assume.
"If I'm craving bacon, I have a piece. Same with pizza. You should never restrict what you really want. We're humans, here for one life," Brady told Men's Health in 2019. "What's changed as I've gotten older is now if I want pizza, I want the best pizza. I don't eat a slice that tastes like shit and then wonder, 'Why am I eating shit pizza?'"
Philip Ellis is a freelance writer and journalist from the United Kingdom covering pop culture, relationships and LGBTQ+ issues. His work has appeared in GQ, Teen Vogue, Man Repeller and MTV.
Advertisement – Continue Reading Below
Advertisement – Continue Reading Below