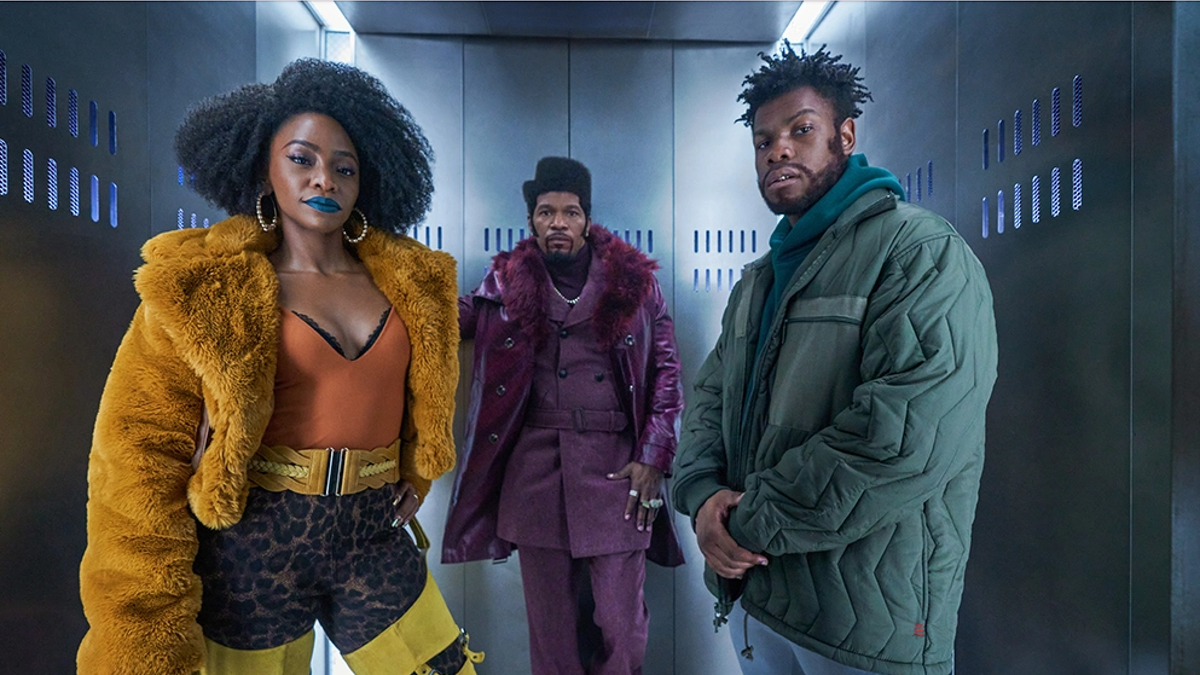 Netflix's science fiction movie They Cloned Tyrone is officially out, and the cast are all busy doing press for the retro conspiracy comedy—with one notable exception. Jamie Foxx is absent from the press tour, having taken a step away from the public eye since he was hospitalized earlier this year.
However, his co-stars have been in contact with the actor, and confirm that his condition is very much improving and that he just needs time to recover fully.
"He's doing well," Boyega said at the They Cloned Tyrone premiere on June 28. "And then, you know, we just giving him the privacy, and we can't wait for his return. I gave him the well wishes directly. I gave him all the well wishes. So I'm just gonna be waiting until he comes back out here. So take your time, Jamie. We love you, bro."
"He just wished me the best of luck with the press tour, and he assured me that he's all good," he added. "It's all love." WandaVision and The Marvels actress Teyonah Parris reiterated that Foxx is doing "really well," saying: "I'm happy that he's taking the time he needs to heal in whatever way that is for him."
They Cloned Tyrone producer Datari Turner has also shared an update on Foxx's condition, telling reporters: "He's doing amazing. I promise you… He's in really, really good shape and spirits. And he'll be back on the screen. He'll be back to work very soon."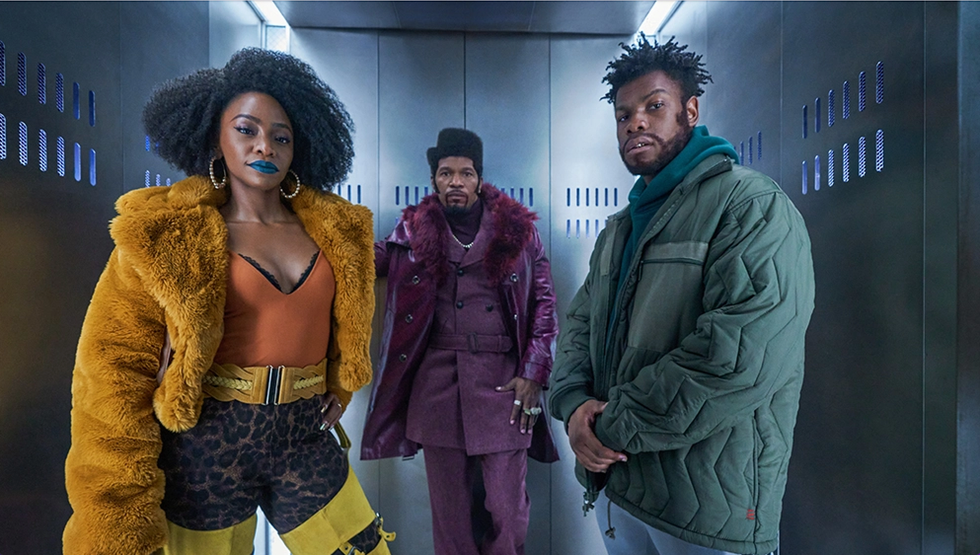 Netflix
In a recent interview with Gizmodo, Parris also spoke about what a great experience it was to work with Foxx, describing him as a "giant" whom she has "looked up to" for years.
"I was very nervous, I'll be completely honest," she said. "My first scene on the film was my first scene that you see with him in the hotel room, so I had a lot to say, a lot to do, and there's Jamie Foxx there," she continued. "So it was really nerve-wracking for me to start… But he was so supportive, and so cool and chill, and he was very present."
Philip Ellis is News Editor at Men's Health, covering fitness, pop culture, sex and relationships, and LGBTQ+ issues. His work has appeared in GQ, Teen Vogue, Man Repeller and MTV, and he is the author of Love & Other Scams.