There's never really a bad time to buy a new pair of headphones. That said, with some higher-end models, you might find yourself saving up for a bit before purchasing. But if you want a new pair of wireless headphones that have strong battery life, provide an awesome listening experience, and cost well under $100, then we have just the thing.
Right now on Amazon, you can get the Anker Soundcore Life Q20 Wireless Headphones on sale for 25 percent off. This is particularly special because this is the lowest price these headphones have ever gone for. Currently, at just $45, these headphones are a serious steal. Now, it's worth noting that, of the three colors available, the only one that is $45 is the black pair. The blue and the silver colorways are also on sale, but for 23 percent off, making them $50 each.
Anker Soundcore Life Q20 Wireless Headphones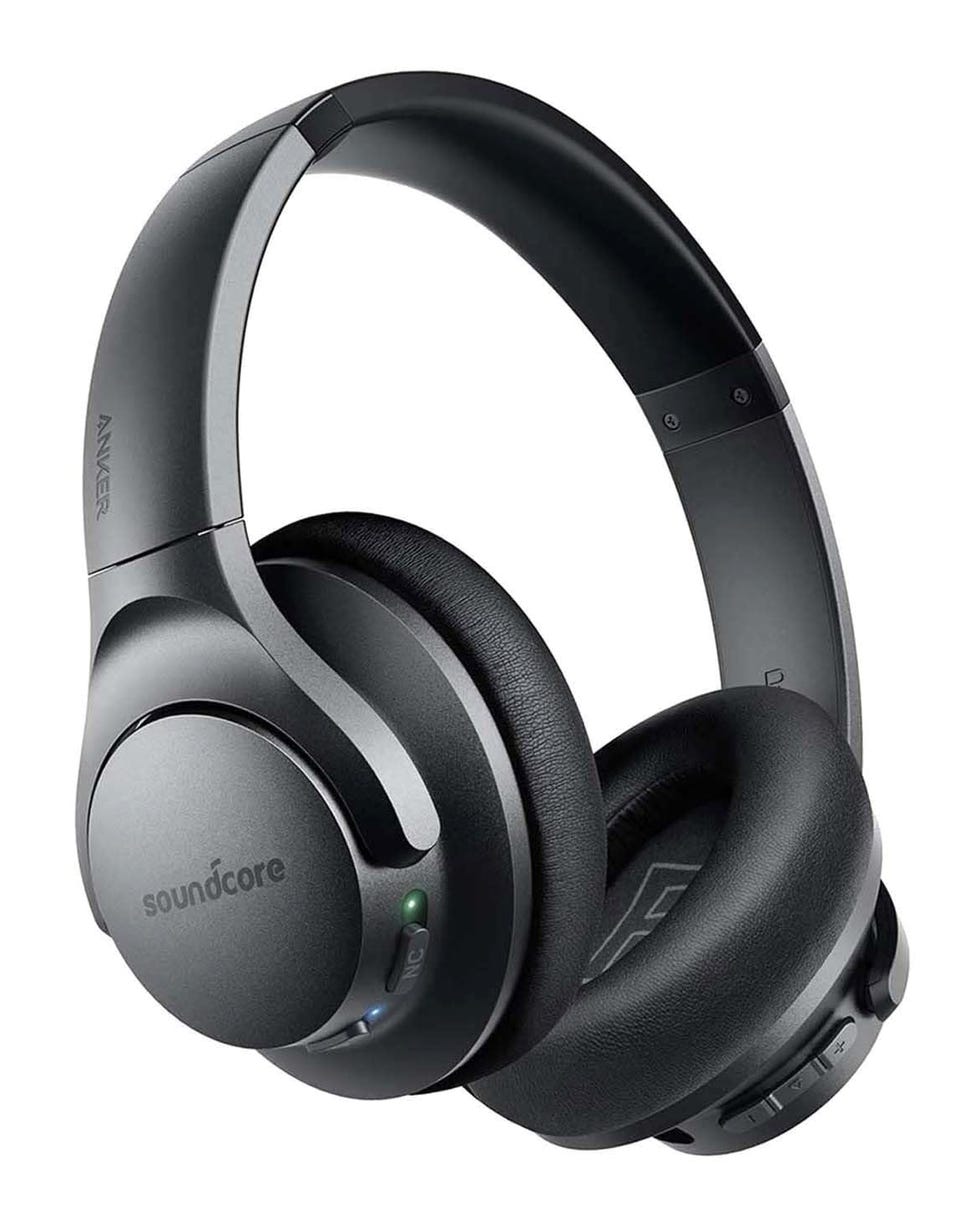 Anker Soundcore Life Q20 Wireless Headphones
Now 25% Off
But even before they were marked down, we already thought these headphones were decently priced, rating them one of the best wireless headphones and one of the best noise-canceling headphones in particular for their value. Are they the sleekest headphones from a design perspective? Not really, but where these truly shine is with their battery life.
"The best feature by far, though, is the battery life: a whopping 40 hours with ANC on and 60 hours with it turned off, which blows away any other headphone we tested," our editors wrote about the Anker Soundcore Life Q20 headphones in our guide to the best wireless headphones.
These headphones also feature hybrid active noise cancellation, which the brand claims can block out as much as 90 percent of background noise. Our editors also liked that these headphones have the ability to gain four hours of juice off just a five-minute charge.
Could you wait for a pair of $300 headphones to go on sale? Sure. We are big fans of some of those pricier models. But if you're looking for something more affordable that still delivers on quality, then we highly recommend picking up the Anker Soundcore Life Q20 headphones.
Shop Anker Soundcore Life Q20 Wireless Headphones on Amazon

Commerce Editor
Micki Wagner is a commerce editor for Hearst's Enthusiast Group, where she is constantly on the lookout for exciting new products, great sales and deals, and fun gifts. Her work can also be found on Saveur and Worth. When she's not writing about the latest and greatest products, you can find her checking out new restaurants, spending way too much time shopping online, and binging Parks and Recreation…yet again.