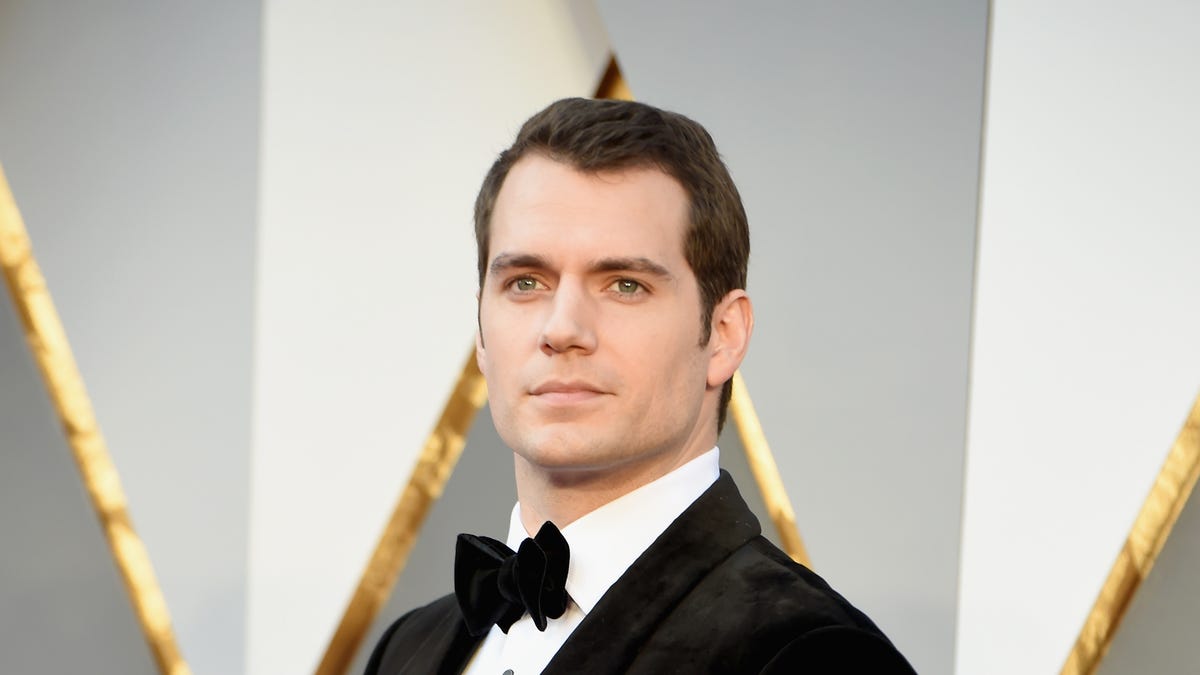 Henry Cavill has been making news lately. From recent headlines swirling about being replaced as Superman in the DCU to talk about his many upcoming projects in 2024 (including starring in the Guy Ritchie war film Ministry of Ungentlemanly Warfare), the former Witcher star is getting covered left and right. But amid all of this excitement, fans may have missed that the actor has been mourning the loss of a beloved family member this summer.
Shortly before the first installment of The Witcher season 3 dropped on Netflix on June 29, the actor shocked folks with heartbreaking news. Uploading an unexpected emotional post on Instagram, Cavill revealed the death of his dog Meat (whom he shared with his girlfriend Natalie Viscuso) earlier this year.
"Back in April, our French Bulldog, Meat, died," he wrote in June. "He lived a very long life (14 and a half years) and his last years were filled with adventure and fun. Nevertheless his passing hurt. It hurt a lot. Life must go on, however, and it did, but there was a hole in our hearts that needed nourishing."
While the Enola Holmes star reflected on how the loss of his pet certainly impacted him, he and Viscuso found a way to heal from it. Showing off pictures alongside Kal (another one of the couple's dogs) he disclosed that they adopted a brand-new puppy named Baggins.
"There is no replacing Meatboi, but Natalie and I have opened a new chapter in our lives, in a few ways, and this little chap is one of them!" he continued. "This is Baggins! Kal is being a rather tropey grumpy old man, and Baggins is ever enthusiastic to make friends. Baggins is a little wonder and also a little terror, just as puppies should be, and he is indeed nourishing our hearts."
It didn't take long before Henry's fans rushed to his side to send support. "How precious … I'm sure they'll be the best of friends [and] Kal will be Baggins' fierce protector as well. ❤️," one person wrote on Instagram. "So sorry for your loss. But the addition of a little spark does help," another commented. "I am so sorry for your loss, but grateful you're starting a beautiful new chapter with Baggins. 😊," a different follower noted.
Looking ahead, the Man of Steel alum has a lot on his plate. Apart from his new pet and starring in the aforementioned Ministry of Ungentlemanly Warfare flick, he's gearing up for the February 2024 release of his new film Argylle along with a plethora of huge names attached to it, including Bryce Dallas Howard, Sam Rockwell, Bryan Cranston, Catherine O'Hara, John Cena, Dua Lipa, Ariana DeBose and Samuel L. Jackson.
Editorial Assistant
As the entertainment and news editorial assistant for Good Housekeeping, Adrianna (she/her) writes about everything TV, movies, music and pop culture. She graduated from Yeshiva University with a B.A. in journalism and a minor in business management. She covers shows like The Rookie, 9-1-1 and Grey's Anatomy, though when she's not watching the latest show on Netflix, she's taking martial arts or drinking way too much coffee.