Advertisement – Continue Reading Below
1
Elvis Presley – Matthew McConaughey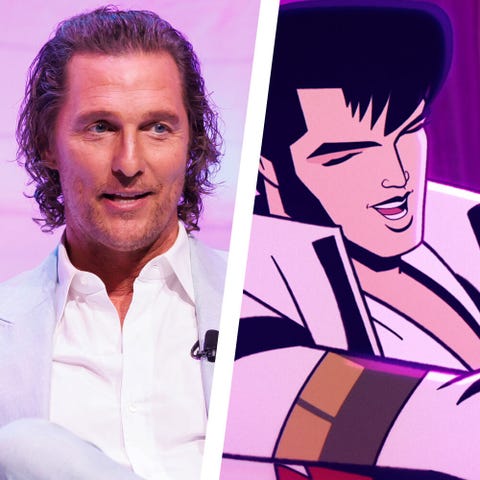 In a casting choice that makes so much sense the only surprising thing is how long it took for someone to think of it, Matthew McConaughey provides the voice of The King, delivering a vocal performance which will be familiar to anyone who watched Austin Butler (the star of Baz Luhrmann's Elvis) during awards season.
2
CeCe Ryder – Kaitlin Olson
The star of It's Always Sunny in Philadelphia turns her foul-mouthed comedic talents to animated work here, portraying the special agent who is assigned to work with Elvis on his espionage adventures.
3
The Commander – Don Cheadle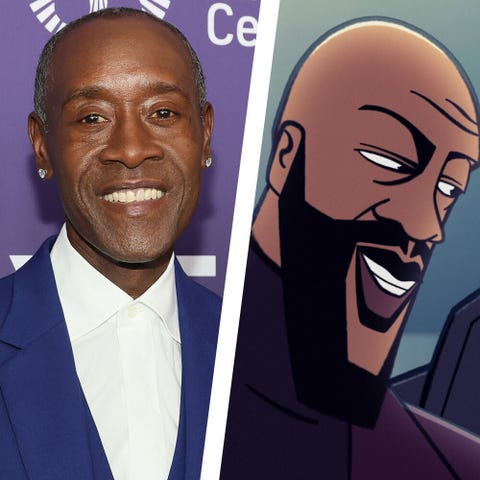 Voicing the mysterious head of top secret spy agency TCB is no stretch for Don Cheadle, who was one of the original eleven in the Ocean's franchise, not to mention a recurring fan fave character in the action-packed Marvel Cinematic Universe, where he plays War Machine.
Advertisement – Continue Reading Below
4
Bobby Ray – Johnny Knoxville
Best known for starring in MTV's hugely popular Jackass for the last 20 years, Knoxville plays Elvis' best friend, Bobby Ray, who gets drawn into the singer/spy's dangerous double life.
5
Bertie – Niecy Nash-Betts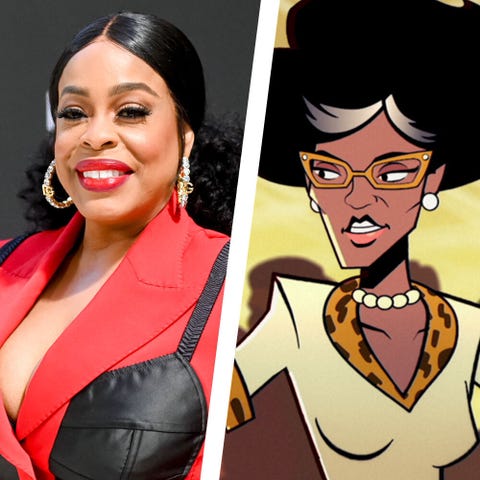 Niecy Nash-Betts plays Bertie, Elvis' housekeeper at Graceland who also functions as something of a maternal figure throughout the series.
Advertisement – Continue Reading Below
7
Zara – Ego Nwodim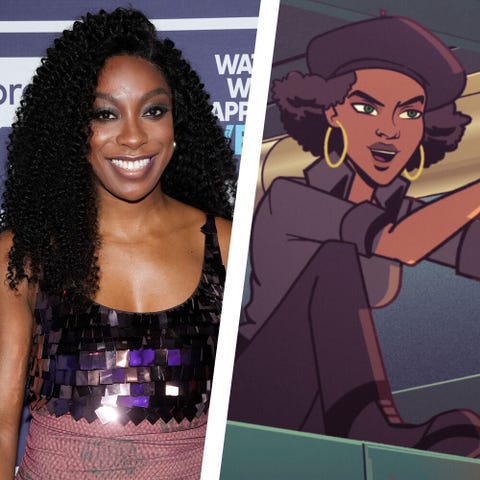 If the voice of this character sounds familiar, it's for good reason: Zara is played by Saturday Night Live star Ego Nwodim, who regularly steals scenes on the popular sketch show, most recently with her character "Lisa from Temecula."
8
Charles Manson – Fred Armisen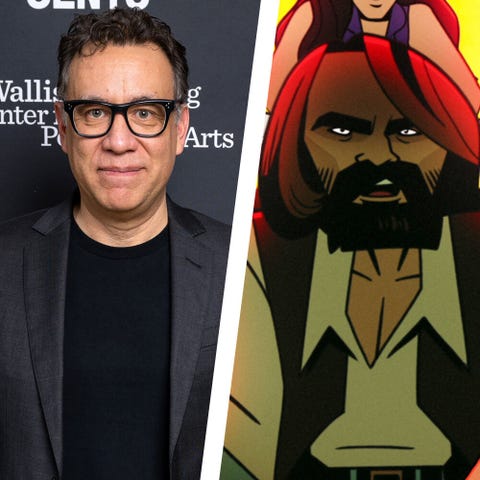 Infamous cult leader Charles Manson is just one of many pop culture figures from the Sixties to appear in Agent Elvis, voiced by SNL and Portlandia star Fred Armisen, who most recently appeared as Uncle Fester in Netflix's Wednesday.
Advertisement – Continue Reading Below
10
Priscilla Presley – Herself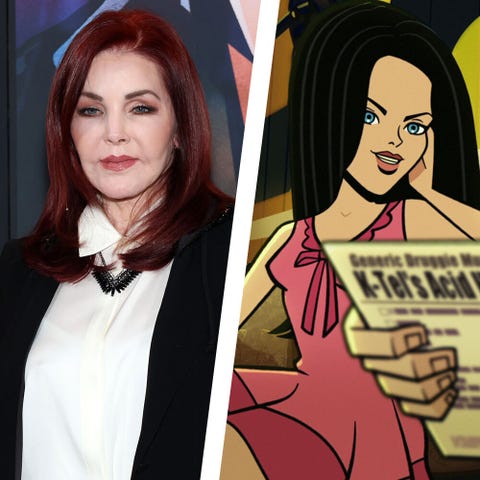 Bringing some verisimilitude to the wacky, high-octane proceedings is Elvis' widow, Priscilla Presley, who voices a younger version of herself on the show.
Philip Ellis is a freelance writer and journalist from the United Kingdom covering pop culture, relationships and LGBTQ+ issues. His work has appeared in GQ, Teen Vogue, Man Repeller and MTV.