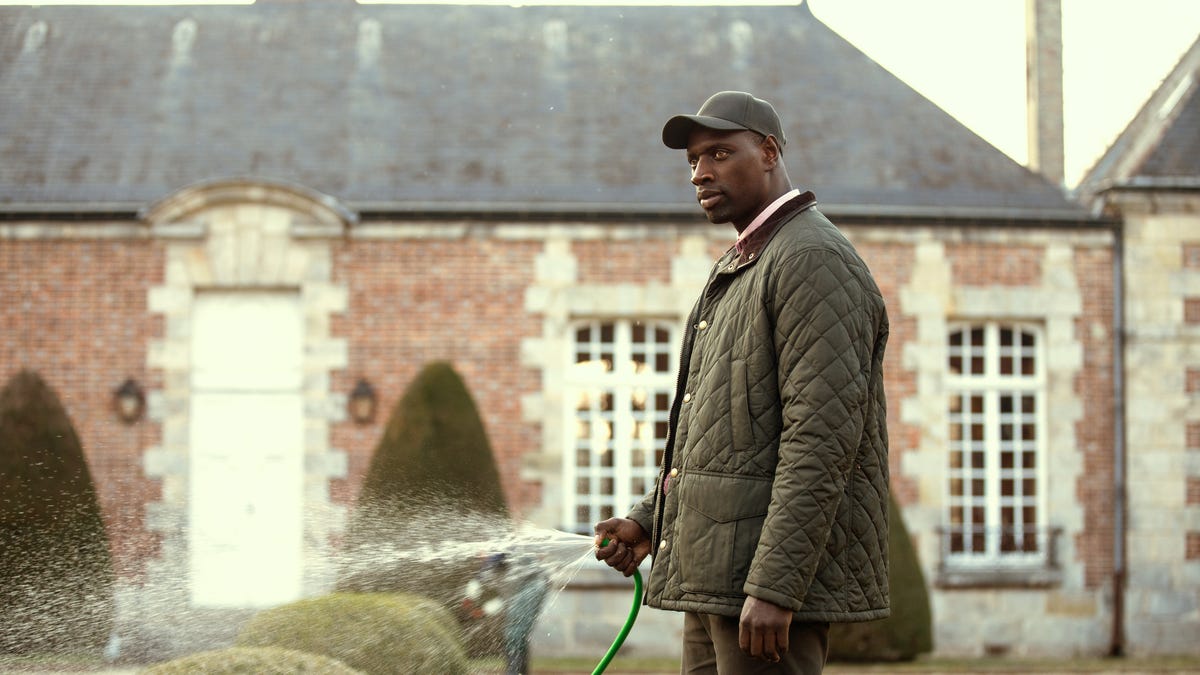 The following story contains spoilers for the ending of Lupin Season 3.
---
Lupin has made its triumphant return to Netflix after a two-year wait, and the third season of the French show didn't disappoint. There were many more disguises, thrilling plot lines, and even the arrival of a new character.
To briefly recap, at the end of Season 2, Assane confronts Hubert Pellegrini and is able to get him to confess to setting up his father. Assane records the conversation and sends it to Detective Guedira, leading to Hubert's arrest. He then escapes, leaving behind his ex Claire and son Raoul.
Season 3 starts a year later, with Assane living undercover in Marseille, but he is a bit of a celebrity and folk hero. However, Claire and Raoul have to deal with harassment from the media about his whereabouts, so Assane decides to come back to Paris to try and get them to leave the country with him. Claire refuses, which leads to Assane to fake his own death so that his family can live in peace.
Assane later gets a call from his mother, Mariama, who he hasn't seen since he was a child. She's claiming that she's been kidnapped and that her kidnappers want the black pearl as ransom, and they then force him to steal a painting. Assane and his childhood friend Benjamin are initially able to outsmart them, but things go bad, and Benjamin is arrested.
But, of course, this is Lupin, so Assane has some tricks up his sleeve. Here's what you need to know about the finale of Lupin Season 3.
What happened at the end of Lupin season 3?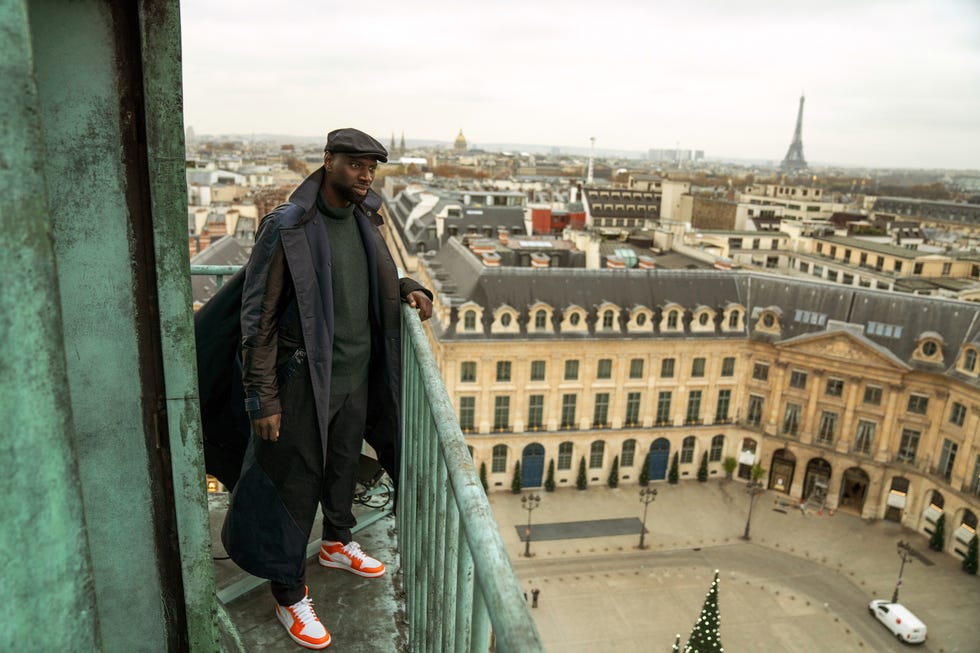 Photo Credit: Emmanuel Guimier
It turns out that Mariama's kidnappers are led by Keller, Assane's old boxing coach. He had previously tried to get Assane to help him rob a jewelry store, but when the robbery went wrong, Keller ended up in jail for 25 years, and after his release, he kidnaps Assane's mom in order to lure Assane to him.
Following Benjamin's arrest, Assane surprises Detective Guedira, and says he'll let him arrest him if Benjamin is freed. Meanwhile, Claire realizes that her son's basketball coach is actually a disguised Assane, and she's happy to learn that he is still alive. However, Mariama has escaped her captors and reunited with a son, so Keller decides to go after Claire.
Claire is able to escape, and Assane brings her and Raoul to his safe house, where they also meet Mariama for the first time. Asante is able to conspire with Keller's girlfriend, Manon, to set Keller up, and he is arrested.
As previously agreed, Assane allows Guedira to arrest him, and Benjamin is set free. The next day, Claire, Mariama, and Raoul expect to meet Assane at the train station so they can all start a new life together elsewhere, but Benjamin shows up instead with a letter. In the letter, Assane explains his actions and says that he loves her.
We then see Assane settle until life in jail, and it seems like the episode is going to end there. However, he then receives an envelope from another inmate, and in the envelope is a photo of Assane as a teenager holding the Arsène Lupin book, Cagliostro's Revenge. It's then revealed that the neighboring inmate is… Hubert Pellegrini! And in an even more shocking twist, it seems like Mariama might not be who we think she is.
This sets the stage for another thrilling season, and even though the thriller hasn't been officially renewed for Season 4 yet, this cliffhanger is a good indicator of a potential new future Lupin chapter.

Temi Adebowale was previously an Editorial Assistant at Men's Health, covering shows like Survivor, Peaky Blinders, and Tiger King. Prior to her entertainment work at MH, she was Newsroom Fellow, writing news stories across Hearst Digital Media's brands. Temi likes Rihanna, the StairMaster, and tacos.