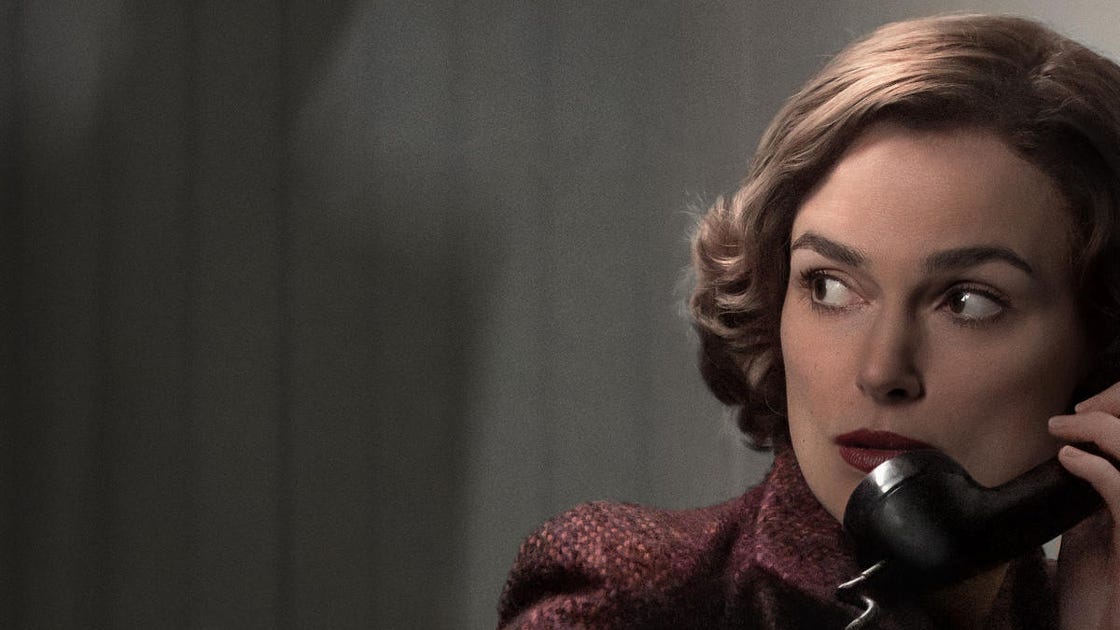 IF YOU'RE a big fan of director David Fincher's work in the dramatized True Crime space—with projects like his masterful film Zodiac or the underrated Netflix drama Mindhunter—then this may be a good time for you. No, Fincher isn't returning with more (but he does have a movie called The Killer coming out later this year), but a project clearly inspired by Zodiac has arrived: its' called Boston Strangler, it's debuting on Hulu, and, much like Zodiac, it's also based on a terrifying true story.
Boston Strangler, produced by Ridley Scott and directed by Matt Ruskin, stars Keira Knightley and Carrie Coon as a pair of journalists investigating the murders of multiple women in the early 1960s. The characters they play—Loretta McLaughlin and Jean Cole—are based on real women, as are the gruesome deaths they are reporting on.
But as you're watching the movie, you may be wondering what really went down. Hell, maybe you're even curious before watching the movie about what, exactly, you're getting into. Don't worry—we've got you covered. Read on to learn more about the true story behind the Boston Strangler and the various murders that were committed.
When did the Boston Strangler murders take place?
Between June 1962 and January 1964, 13 women in the greater Boston area were murdered. The majority were strangled to death in their homes, and many were also sexually assaulted. They were:
Anna Elsa Šlesers, age 56.
Mary Mullen, age 85.
Nina Frances Nichols, age 68.
Helen Elizabeth Blake, age 65.
Ida Odes Irga, age 74.
Jane Buckley Sullivan, age 67.
Sophie Clarke, age 20.
Patricia Jane Bullock Bissette, age 22.
Mary Ann Brown, age 69.
Beverly Samans, age 26.
Marie Evelyn Corbin, age 58.
Joann Marie Graff, age 22.
Mary Anne Sullivan, age 19.
There was no evidence of forced entry at the crime scenes, suggesting that the women had let the killer into their homes, either because they knew him, or because he had constructed some kind of pretext, i.e. posing as somebody conducting maintenance or deliveries.
The killer was initially given a series of monikers in the press, including the "Phantom Fiend," the "Phantom Strangler," and the "Mad Strangler of Boston." Then, in 1962, investigative reporters Jean Cole and Loretta McLaughlin co-authored a four-part story in the Boston Record American, dubbing the killer the "Boston Strangler."
Was the Boston Strangler ever caught?
In 1964, a man named Albert DeSalvo was arrested on suspicion of rape, and while in custody, he claimed to be the Boston Strangler, providing a detailed confession of the murders. However, due to a lack of physical evidence, DeSalvo was eventually charged with his other, unrelated crimes, including robbery and sexual assault, and in 1967 he was sentenced to life in prison.
DeSalvo was found murdered in a prison infirmary in 1973. His killer was never identified.
Philip Ellis is a freelance writer and journalist from the United Kingdom covering pop culture, relationships and LGBTQ+ issues. His work has appeared in GQ, Teen Vogue, Man Repeller and MTV.