Yellowjackets' second season is underway, which means the time has come to enter your Citizen Detective era and obsess over every single theory the internet has to offer. All on no sleep, naturally, since the show drops on Thursdays at midnight, and staying up is a must.
There are a lot of theories to go over (our personal favorite: Javi's living in an underground tunnel), but we're here to uncover something slightly less mysterious: what the cast of Yellowjackets look like in real life. You know, when they aren't covered in dirt, snow, blood, sweat, and tears in the wilderness. Obviously, you've seen the cast glammed-up on the red carpet, but side-by-side pictures with their on-screen alter-egos just hit different.
Check out a roundup of the core cast in real life vs. on-screen ahead, and before you ask: Yes, Showtime has already renewed Yellowjackets for a third season, with president and CEO of the network Chris McCarthy telling Variety, "With 'Yellowjackets' runaway success in season 1 and the pent-up anticipation for season 2, we wanted to maximize the momentum by fast tracking season 3 now." We're not sure when season 3 premieres, but fingers crossed for this time next year? We're not sure we can wait until then, and we're literally only a couple episodes into season 2.
Advertisement – Continue Reading Below
2
Adult Taissa vs Tawny Cypress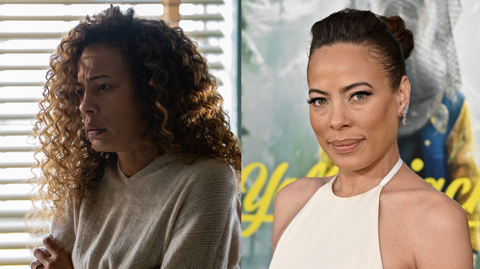 Showtime/Getty
Fun fact: The dirt Taissa eats is made from cake mix and crushed Oreos.
Advertisement – Continue Reading Below
3
Adult Misty vs Christina Ricci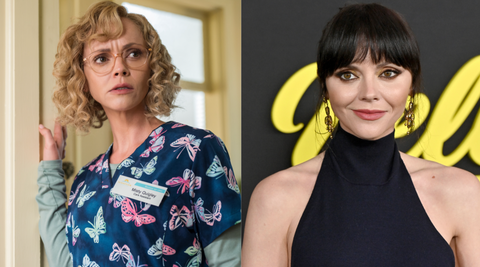 Showtime/Getty
Still waiting patiently to find out why Misty has a bed with padlocks attached in her basement…
Advertisement – Continue Reading Below
Advertisement – Continue Reading Below
Advertisement – Continue Reading Below
10
Teen Shauna vs Sophie Nélisse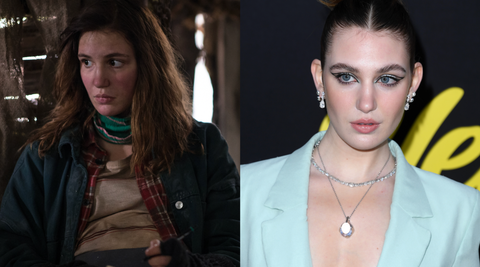 Showtime/Getty
That ear she ate during the season 1 premiere? Made of "super squishy" silicone, if you're wondering.
Advertisement – Continue Reading Below
Advertisement – Continue Reading Below
Advertisement – Continue Reading Below
Advertisement – Continue Reading Below
Advertisement – Continue Reading Below