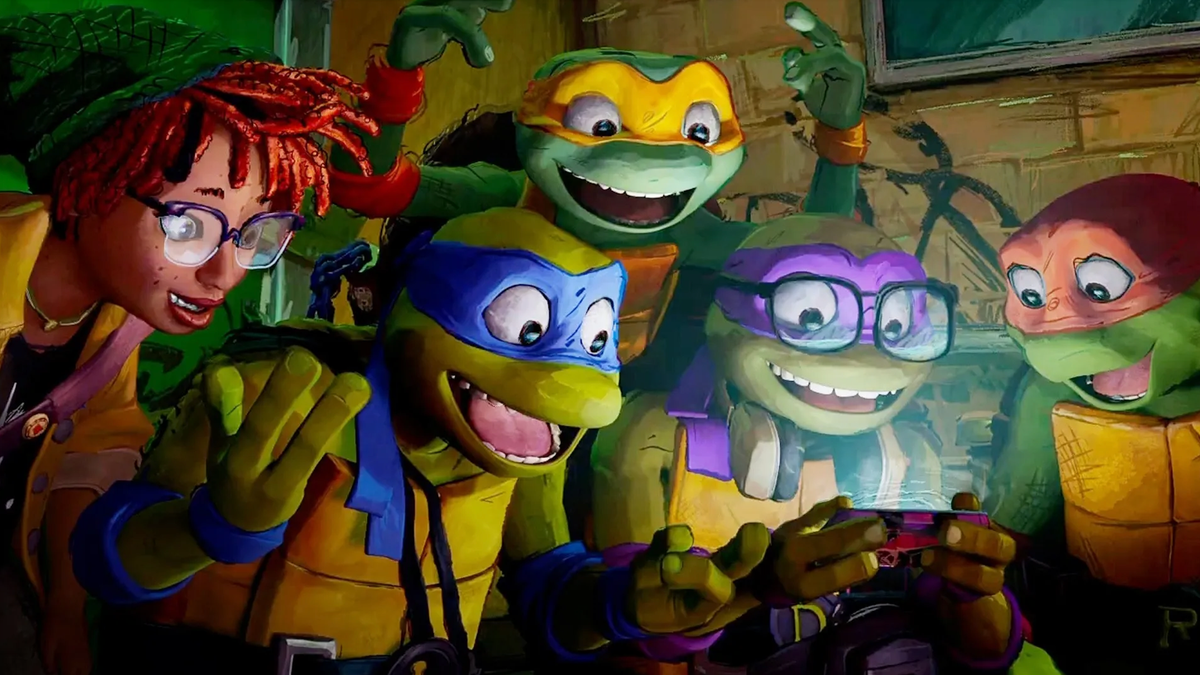 Every generation has its own slang, its own fashions, and its own take on the Teenage Mutant Ninja Turtles. The recently released animated action comedy Teenage Mutant Ninja Turtles: Mutant Mayhem offers up a brand new origin story for Leonardo (Nicolas Cantu), Raphael (Brady Noon), Donatello (Micah Abbey) and Michelangelo (Shamon Brown, Jr.) as they leave the shelter of the sewer home where they have been raised by Splinter (Jackie Chan). Once in the world above, they team up with teen reporter April O'Neil (Ayo Edebiri) to defeat the mutant villain Superfly (Ice Cube), kick ass, and eat a whole lot of pizza.
Unlike the majority of previous iterations, Mutant Mayhem puts the emphasis on the "teenage" component of the Teenage Mutant Ninja Turtles, centering the awkwardness and vulnerability of the four brothers in the movie's narrative. And this creative decision, along with a star-studded voice cast and banger-filled soundtrack, is one of the reasons it's turning out to be one of the best-reviewed Turtles films in years.
"Through its perfectly imperfect animation style and a reimagining of the franchise's world and characters, Mutant Mayhem is an exciting entry in a long-running series that makes it feel fresher than ever," wrote Daniel Chin at The Ringer, while Johnny Oleksinski at the New York Post called Mutant Mayhem the TMNT's "finest hour (and a half)."
So, with all of this praise, and a mid-credit scene which teases the return of a famous villain, a sequel is all-but guaranteed, right?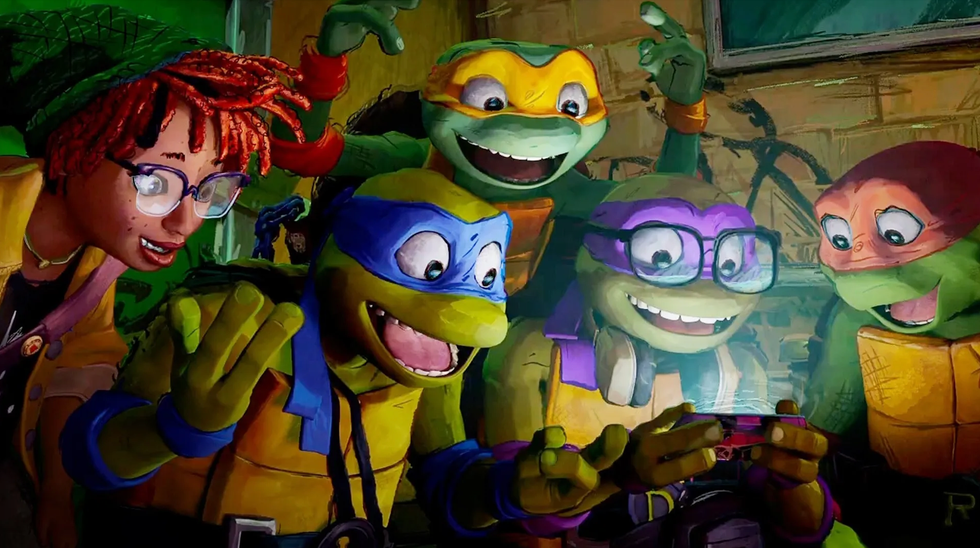 Paramount
Will Teenage Mutant Ninja Turtles: Mutant Mayhem get a sequel?
Raphael, Michelangelo, Donatello and Leonardo will return: a sequel to Mutant Mayhem has officially been green-lit by Paramount Studios and will be directed once again by Jeff Rowe.
Not only that, but these new versions of the iconic characters will also appear in an animated TV series, Tales of the Teenage Mutant Ninja Turtles, which has been commissioned for two seasons to "bridge the gap" between movies and will air on Paramount+.
Who will be in the cast?
Voice actors Micah Abbey, Shamon Brown Jr., Nicolas Cantu and Brady Noon are all expected to reprise their roles as the four brothers in the sequel as well as the spinoff show. It's unclear yet whether Jackie Chan will once again play Splinter, or if Ayo Edebiri (currently gaining acclaim for her role in The Bear) will return as April O'Neil.
When will TMNT 2 be released?
The sequel was in development when the WGA and SAG-AFTRA strikes began, so as of right now, there is no release date confirmed.
Philip Ellis is News Editor at Men's Health, covering fitness, pop culture, sex and relationships, and LGBTQ+ issues. His work has appeared in GQ, Teen Vogue, Man Repeller and MTV, and he is the author of Love & Other Scams.