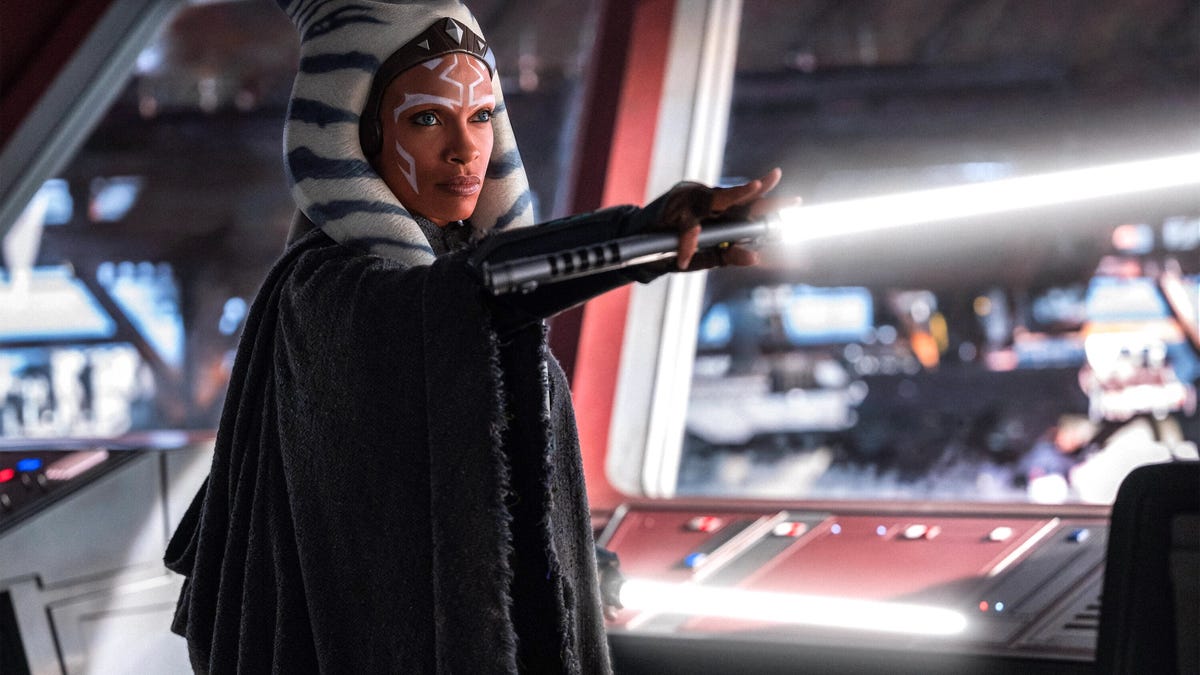 CLEARLY, DISNEY+ IS trying some things out. Previously, it was announced that the Marvel Cinematic Universe series Echo—a spinoff of 2021's Hawkeye focusing on Alaqua Cox's character—would be releasing all of its episodes at once, a stark change from the previous Marvel/Star Wars shows in the Disney+ era (which began in November 2019 with Season 1 of The Mandalorian). Now, the streaming service is trying something else with one of its most anticipated shows: turning Ahsoka into a primetime television event.
Ahsoka has long been on the radar of Star Wars fans. When The Mandalorian cast a major star—Rosario Dawson—to play the character in live-action for the first time (she had previously appeared in The Clone Wars and Rebels animated series) in that show's second season, that was the first inkling that there were bigger plans in store. By the end of 2020, it was made official: an Ahsoka show was coming.
A few years (and another Ahsoka guest appearance in 2022's The Book of Boba Fett) later, and Ahsoka is arriving at a somewhat precarious moment in Star Wars history. While Andor set an incredibly high bar for Star Wars—earning a number of Emmy nominations that should've been even higher, considering series stars Diego Luna and Stellan Skarsgård should've been nominated and were snubbed—other recent offerings haven't been received as strongly. Ahsoka, by dialing into characters who already have established lore and storylines of their own, arrives with a set of expectations a bit higher than normal.
And so it makes sense why Disney is releasing the show at 9:00 PM EST each week—in stark contrast to the 3:00 PM EST when every Disney+ Marvel or Disney+ show has been released. Will it become a water cooler staple for the 7 weeks its on the air? That much remains to be seen. But with all the excitement around the show, Star Wars fans won't want to miss a single episode.

Here's everything we know about when episodes will be released, and what we know about the full release schedule.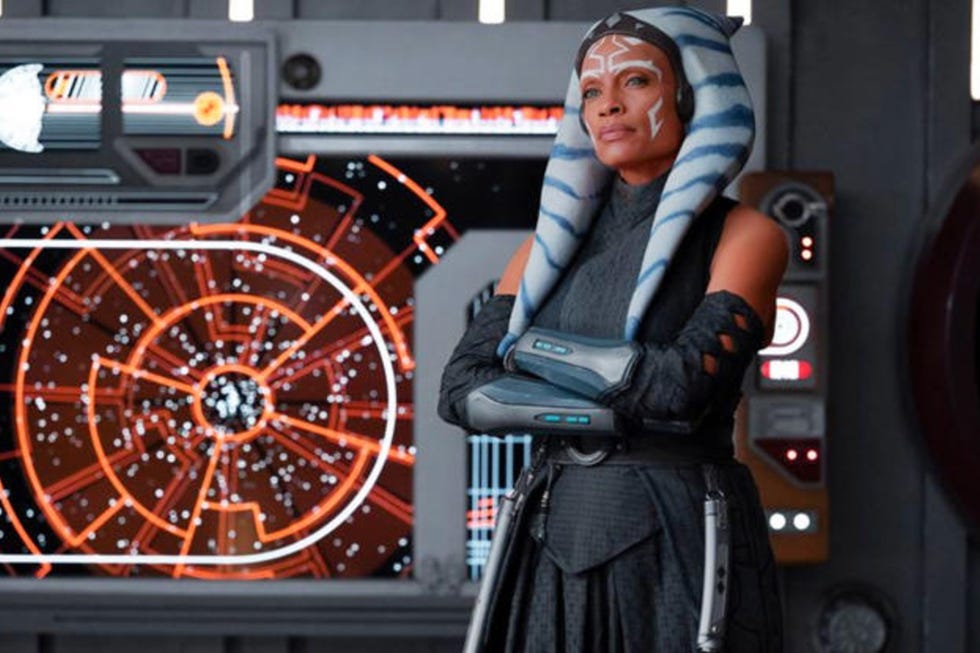 Disney
What time do Ahsoka episodes come out?
Ahsoka episodes will release at 9:00 PM EST on Tuesdays for the duration of its run.
This is a stark change from every live-action show in the Star Wars (and Marvel Cinematic Universe) history on Disney+; they've all previously released at 3:00 EST.
This would seem like an interesting attempt by Disney+ to capture the feeling of something like an HBO series (ex: House of the Dragon or Succession): fans waiting around their TVs during primetime for a brand new episode to come out, so they can hit play as soon as possible.
When is the next episode of Ahsoka coming out?

The next episode of Ahsoka will release on Tuesday, October 3rd, at 9:00 PM EST.
How many episodes of Ahsoka are left?
Ahsoka is an 8-episode event on Disney+, and the first seven of those eight are now out. That means there's only one episode—and one week of Star Wars adventure—left in Ahsoka.
Here's the complete release schedule for Ahsoka:
Episodes release at 9:00 PM EST
Episode 1: Now streaming as of August 22
Episode 2: Now streaming as of August 22
Episode 3: Now streaming as of August 29
Episode 4: Now streaming as of September 5
Episode 5: Now streaming as of September 12
Episode 6: Now streaming as of September 19
Episode 7: Now streaming as of September 26
Episode 8: Streaming on October 3

Evan is the culture editor for Men's Health, with bylines in The New York Times, MTV News, Brooklyn Magazine, and VICE. He loves weird movies, watches too much TV, and listens to music more often than he doesn't.