Our product picks are editor-tested, expert-approved. We may earn a commission through links on our site. Why Trust Us?
The most popular item that Huckberry sells is the Flint and Tinder Waxed Trucker Jacket. It comes in both flannel- and wool-lined versions, classic and tall fits and is built to last a lifetime. Plus, once you rock it for a couple of seasons, it'll develop a patina that's unique to you. It's a workhorse of a jacket that can be worn throughout the year and is equal parts stylish and rugged. You might have even spotted it on Pedro Pascal's character in The Last of Us. While you can usually find the jacket in stock in a handful of colors, right now is a rare opportunity to choose from a whopping seven different colorways.
Flint and Tinder makes our favorite waxed canvas jacket, thanks to its lightweight, water-resistant and well-fitting design. And right now, you can shop the classic Field Tan colorway (the one Pascal wears), a deeper brown in Havana or the more unusual Light Grey and Moss options. The wool-lined version of the jacket is also available in four colors, if you prefer that.
If you've been thinking of investing in a waxed jacket for a while or just need a versatile fall wardrobe staple, get to Huckberry while you can because these jackets won't stay in stock for long. Plus, buying one by September 26 will automatically enter you in Huckberry's biggest Pappy giveaway.
Color: Field Tan
Flannel-Lined Waxed Trucker Jacket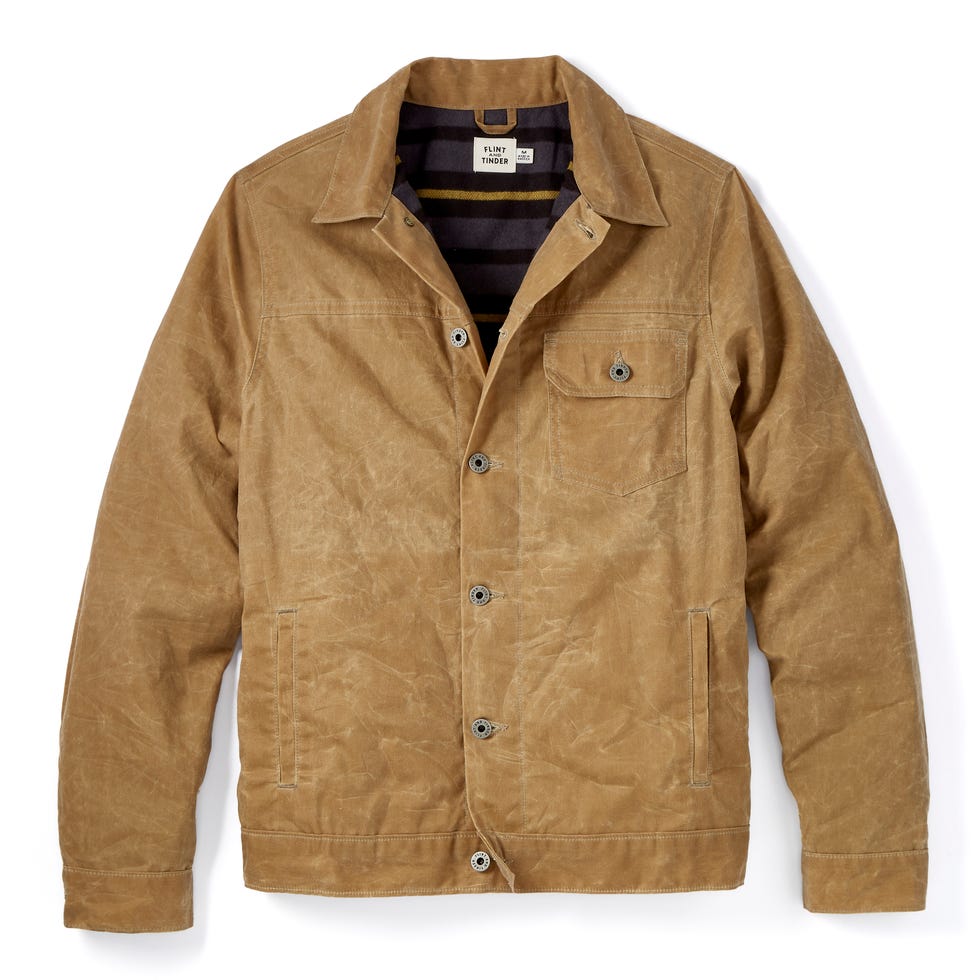 Color: Field Tan
Flannel-Lined Waxed Trucker Jacket
Credit: Huckberry
Color: Havana
Flint and Tinder Flannel-Lined Waxed Trucker Jacket
Color: Havana
Flint and Tinder Flannel-Lined Waxed Trucker Jacket
Color: Coal
Flint and Tinder Flannel-Lined Waxed Trucker Jacket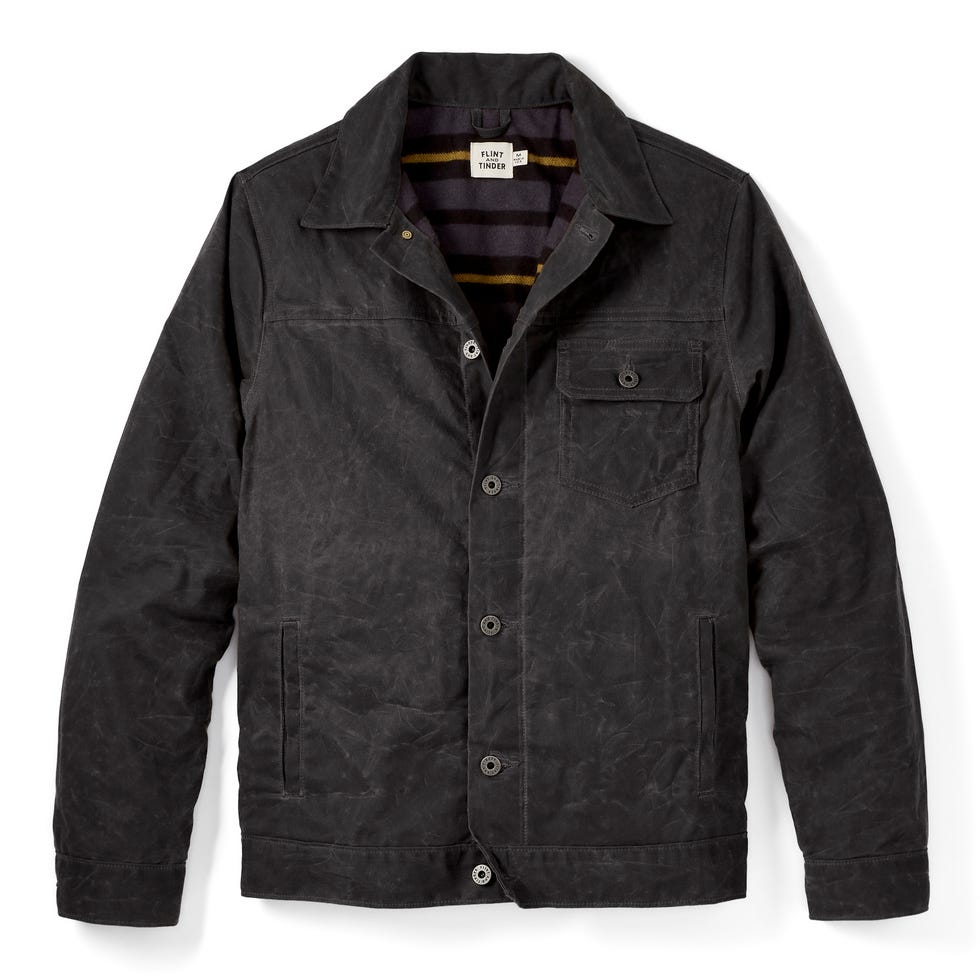 Color: Coal
Flint and Tinder Flannel-Lined Waxed Trucker Jacket
Color: Moss
Flint and Tinder Flannel-Lined Waxed Trucker Jacket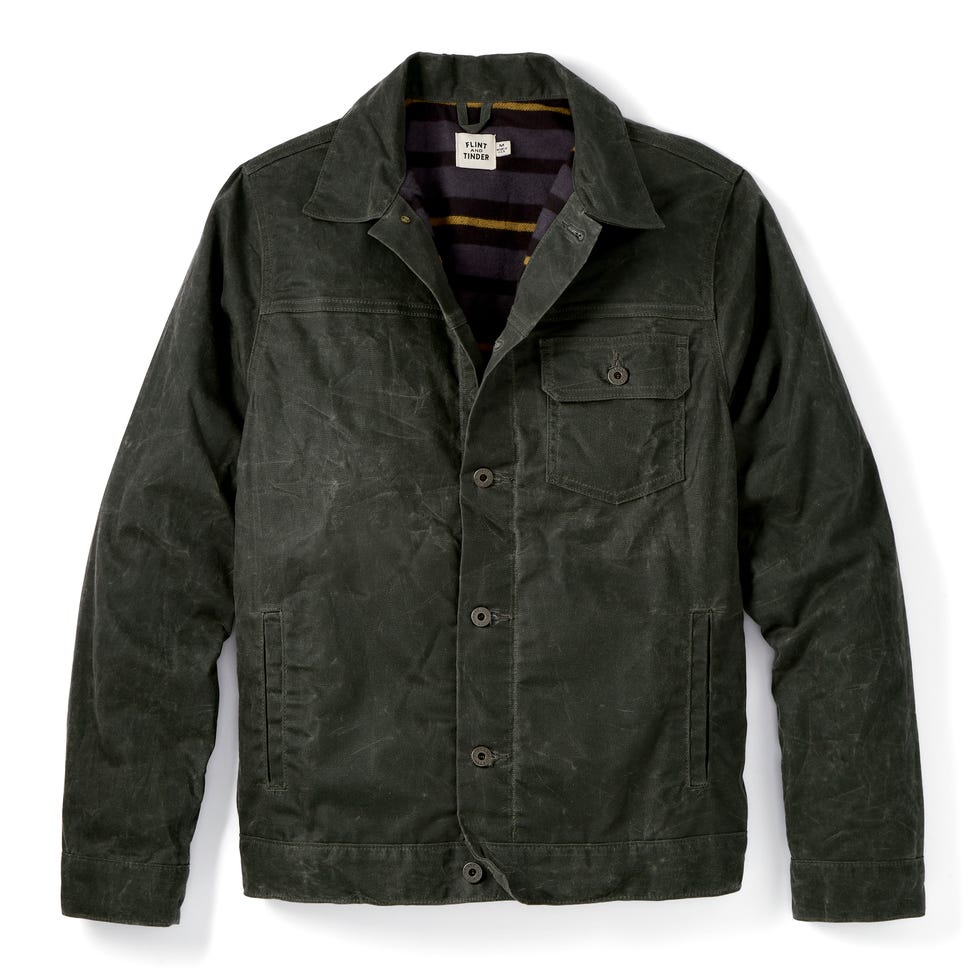 Color: Moss
Flint and Tinder Flannel-Lined Waxed Trucker Jacket
Color: Light Grey
Flint and Tinder Flannel-Lined Waxed Trucker Jacket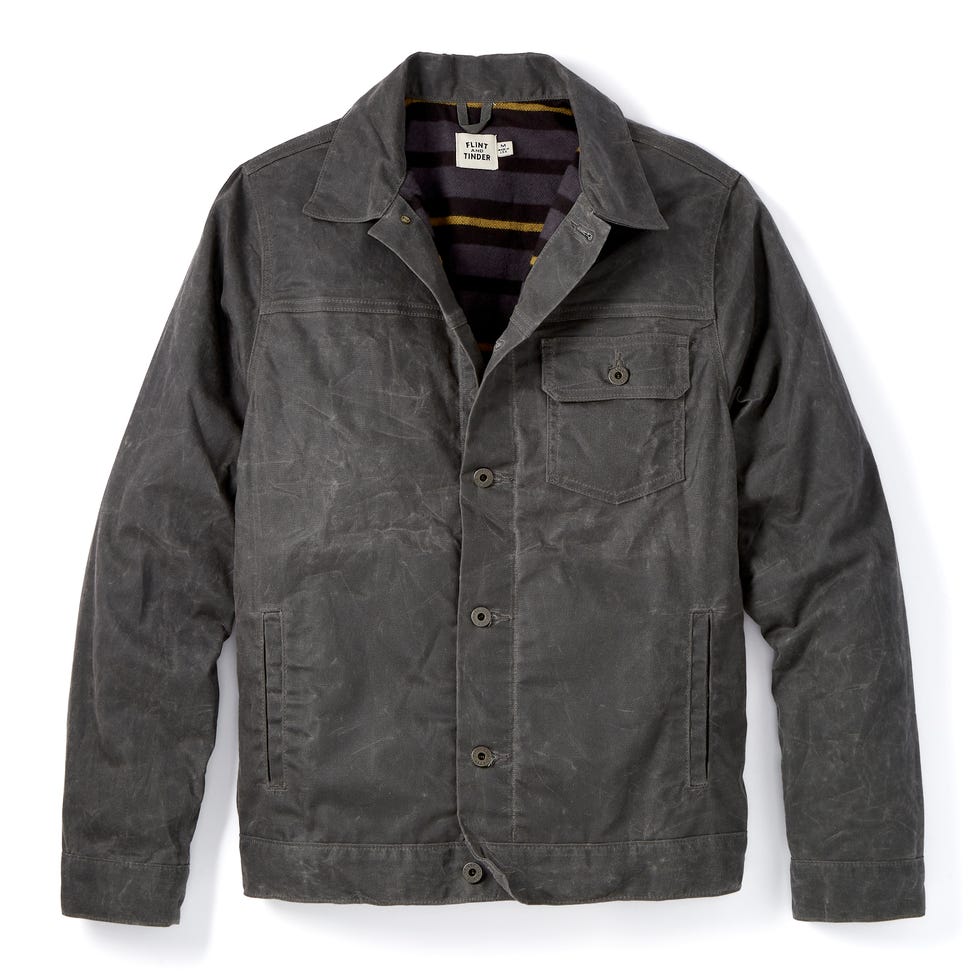 Color: Light Grey
Flint and Tinder Flannel-Lined Waxed Trucker Jacket
Color: Navy
Flint and Tinder Flannel-Lined Waxed Trucker Jacket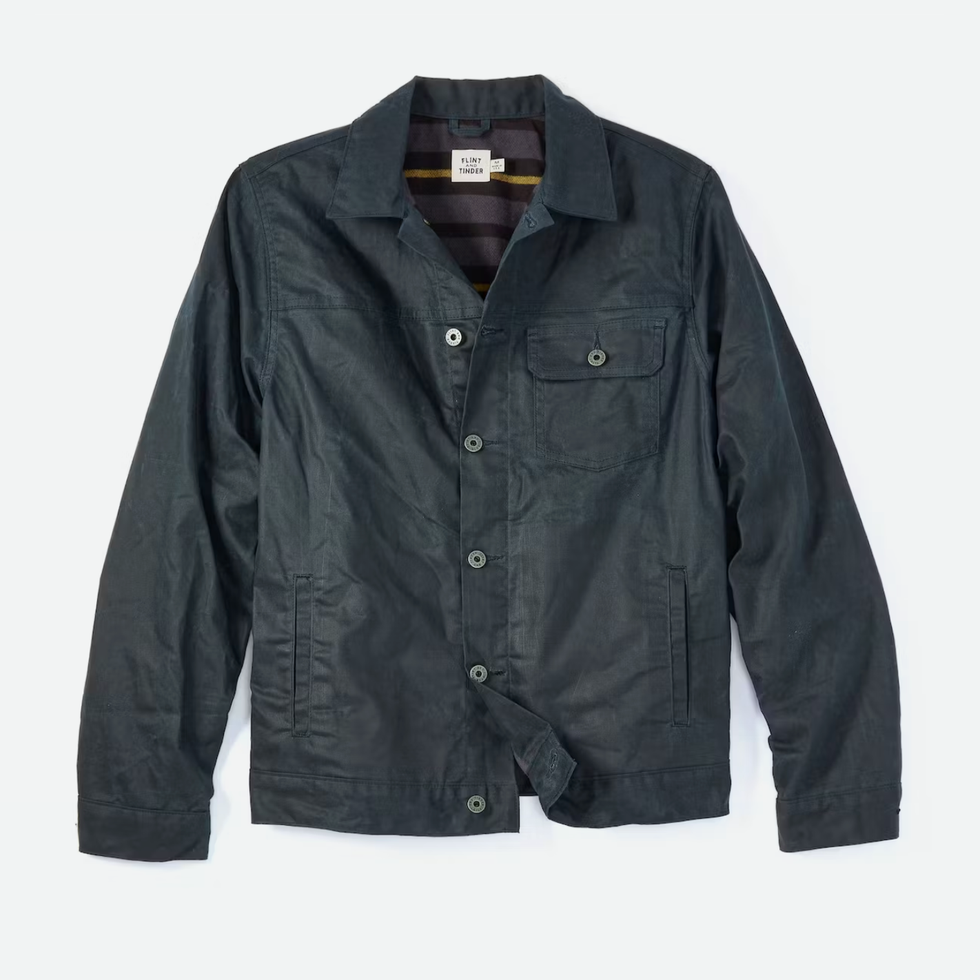 Color: Navy
Flint and Tinder Flannel-Lined Waxed Trucker Jacket
Color: Forest
Flint and Tinder Flannel-Lined Waxed Trucker Jacket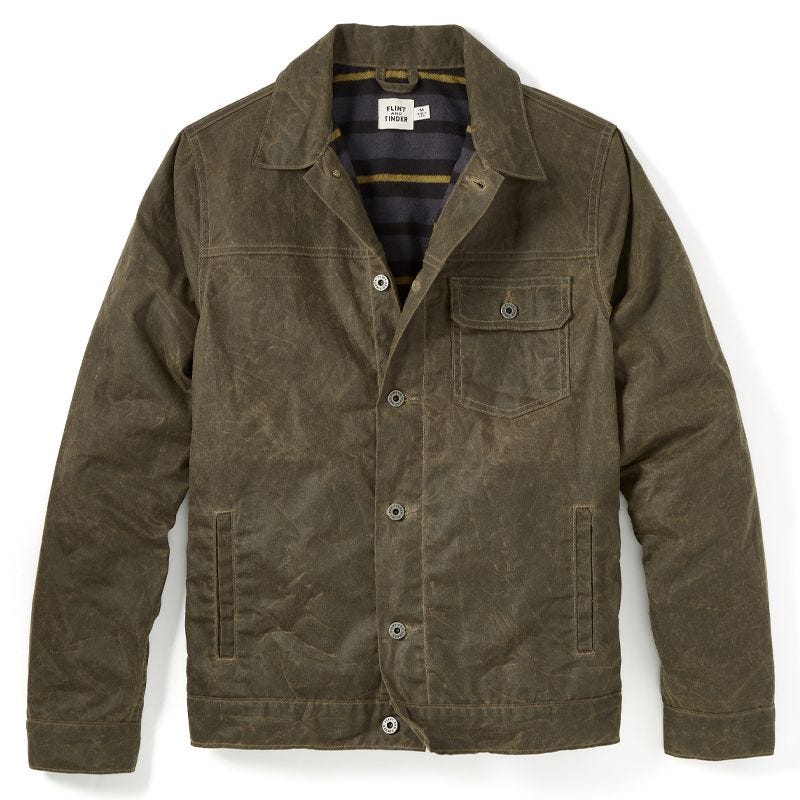 Color: Forest
Flint and Tinder Flannel-Lined Waxed Trucker Jacket

Grace Cooper is a Commerce Writer at Gear Patrol, covering deals on everything from home to hiking. An East Coast native, she currently lives in Missouri and loves exploring new restaurants and attractions in the midwest 
Advertisement – Continue Reading Below
Advertisement – Continue Reading Below