An off-duty highway patrolman in Houston shot a neighbor through a closed door early Monday, thinking the man might have been an intruder, officials said.
The incident unfolded shortly after midnight on Crawford Street, steps away from Minute Maid Park, home of the World Series champion Houston Astros, authorities said.
The 35-year-old man, who was shot in the right shoulder, is expected to survive, officials said.
The name of the shooter was not immediately disclosed. State officials identified him as an off-duty Texas Highway Patrol trooper.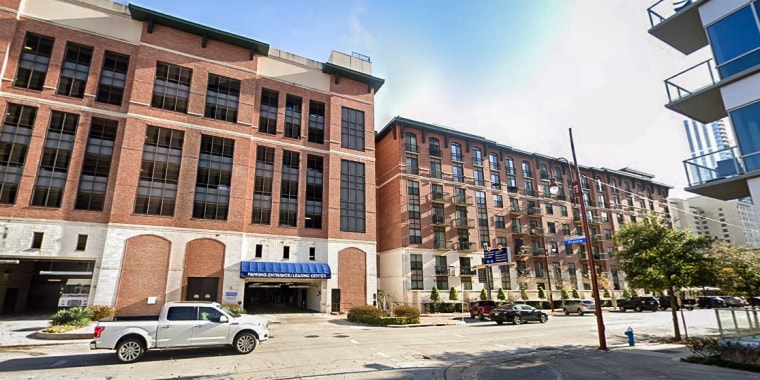 That trooper believed "someone was trying to break into his apartment" on the fifth floor before he "discharged his weapon one time," Assistant Houston Police Chief Yasar Bashir told reporters outside the apartment building.
"We don't know why he was at that apartment, but the initial assessment is that trooper believed he was trying to break in," said Bashir, adding that the man who was shot also lives in the building.
The trooper told police he gave "several commands to him to get away" before he opened fire and shot the man on the other side of the door, Bashir said.
Houston police and the Texas Rangers are investigating. The trooper was not injured.
David K. Li is a senior breaking news reporter for NBC News Digital.
Carla Kakouris-Solarana
Carla Kakouris-Solarana is a Miami-based producer for NBC News.