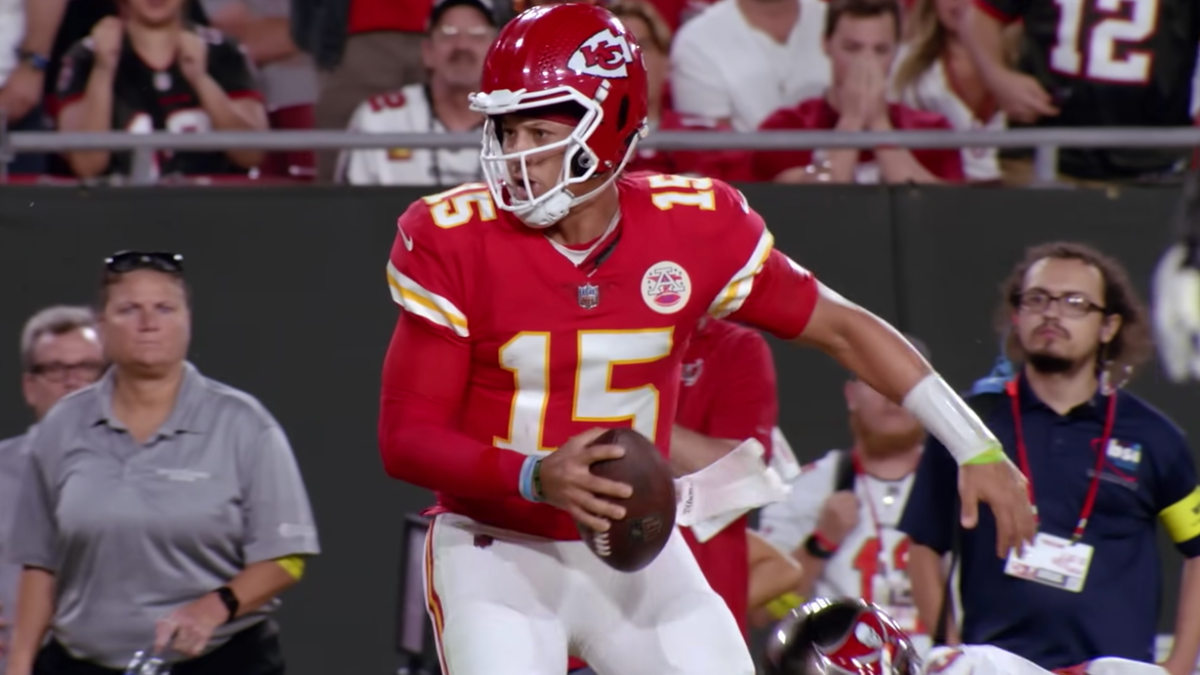 Netflix's gripping new docu-series Quarterback follows three NFL quarterbacks at the height of their game—Patrick Mahomes of the Kansas City Chiefs, Marcus Mariota of the Atlanta Falcons, and Kirk Cousins of the Minnesota Vikings—through the ups and downs of the 2022 season, both on and off the field.
Quarterback consists of eight episodes, and is executive produced by NFL Hall of Famer Peyton Manning. He has been exactly where Mahomes, Cousins and Mariota have been himself, and strongly felt that this was a story worth telling.
"Look — we've seen quarterbacks mic'd up for a game. We've certainly seen training camp. But we've never followed a quarterback throughout the entire season to see what he does Sunday night after a big win, after a brutal loss on a last second field goal — what they do on Mondays and Tuesdays on their off days," said Manning. "Are they hanging out? Are they playing golf? Are they in the weight room and watching film and grinding for that next game? Which is the answer, by the way, not to give it away. There is no golf in the season."
"A couple of the quarterbacks early on asked me, 'Peyton, would you have allowed the cameras to follow you around?'" Manning continued. "And maybe early in my career, because I didn't really know what all that meant, I probably would've said no. But later in my career, absolutely, yes. I told Patrick, 'You're going to want your kids to know what you used to do, what you really went through.'"
Will Quarterback get a Season 2?
Netflix has yet to confirm whether Quarterback will be renewed for a second season or not, as it only dropped on the streaming platform recently and viewing figures will be a major determining factor.
However, the decision to focus on just a small number of quarterbacks this time around means that the docu-series has a ready-made format should it be given the go-ahead for future seasons; there are plenty more QBs the show could follow, and plenty more stories to tell from year to year.
Philip Ellis is a freelance writer and journalist from the United Kingdom covering pop culture, relationships and LGBTQ+ issues. His work has appeared in GQ, Teen Vogue, Man Repeller and MTV.