An Illinois landlord is facing hate crime charges after attacking his Muslim tenants by fatally stabbing a 6-year-old boy and injuring his mother because he was upset about the ongoing conflict involving Israel and Hamas, the local sheriff's office said.
Joseph Czuba, 71, of Plainfield, Illinois, was charged with first-degree murder, attempted first-degree murder, two counts of a hate crime and aggravated battery with a deadly weapon, the Will County Sheriff's Office (WCSO) said in a statement on Sunday that was shared to its Facebook page.
The motive for the "brutal attack" that happened on Saturday appears to be that both victims were Muslim, with the Chicago chapter of the Council on American-Islamic Relations (CAIR) identifying the boy as a Palestinian-American.
"Detectives were able to determine that both victims in this brutal attack were targeted by the suspect due to them being Muslim and the ongoing Middle Eastern conflict involving Hamas and the Israelis," the WSCO said in its statement, calling it a "senseless and cowardly act of violence."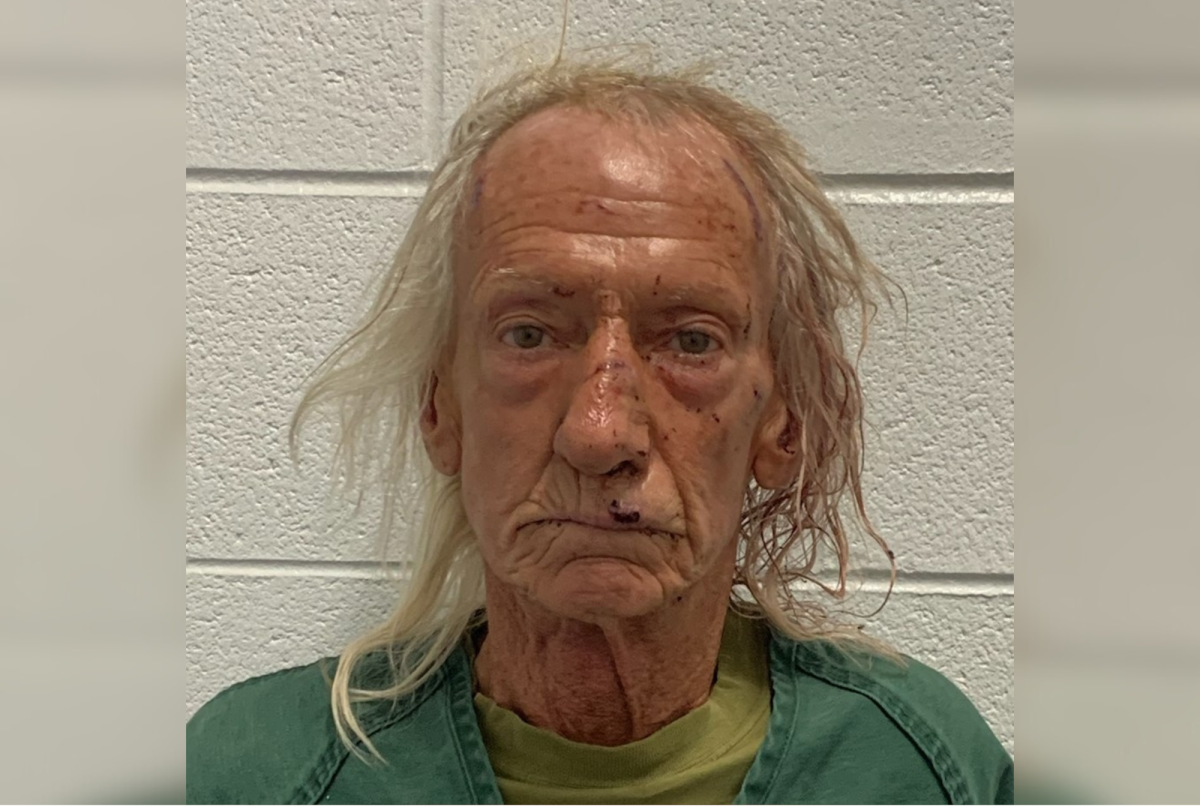 On October 7, Hamas, which the U.S. designates as a terrorist organization, led the deadliest Palestinian militant attack on Israel in history. Israel subsequently launched its heaviest ever airstrikes on Gaza. As of Sunday, more than 1,300 people had been killed in Israel, the Associated Press reported. More than 2,300 people had been killed in Gaza, according to the Gaza Health Ministry, the AP said.
Israeli Prime Minister Benjamin Netanyahu has said his country is "at war" and has cut off supplies of food, fuel, electricity and medicine into Gaza. Israel has called up 360,000 army reservists as it prepares for a likely ground offensive into the territory, which has an estimated population of 2.3 million.
Newsweek reached out via email to CAIR and the WCSO for comment. It was unclear at the time of publication if Czuba had retained an attorney who could speak on his behalf.
News coverage on the war in the Middle East allegedly sparked the deadly encounter, which occurred just before noon at a home on South Lincoln Highway in Plainfield, the WCSO said.
The mother, Hanaan Shahin, 32, and her 6-year-old son Wadea Al-Fayoume, had lived on the ground floor of the house for two years, with no previous issues with Czuba prior to the attack, according to CAIR-Chicago.
Czuba, enraged about the war, knocked on his tenants' door and attacked Shahin when she opened it. "He tried to choke her and proceeded to attack her with a knife while yelling 'you Muslims must die,'" CAIR-Chicago said in a statement.
When she ran into the bathroom to call 911, she came out to find that he had stabbed her son to death. A forensic pathologist determined during an autopsy on Sunday that the boy had been stabbed 26 times, the WSCO said.
Shahin suffered more than a dozen stab wounds to her body, including her chest, torso, and upper extremities, the sheriff's office said, adding that she was transported to a nearby hospital in "serious condition," but is expected to survive.
"It all happened in seconds," Shahin told CAIR-Chicago via text message while recovering in the hospital.
When authorities arrived at the residence, they said they found Czuba "sitting upright outside" on the ground near the driveway with a laceration to his forehead. After being treated and released from the hospital, he was transported to the Will County Sheriff's Office Public Safety Complex for questioning. The WSCO said even though he did not make any statements regarding his involvement in the "heinous attack," detectives were able to gather enough information through interviews and evidence to charge Czuba with "numerous criminal offenses."
Ahmed Rehab, CAIR-Chicago executive director, said the Muslim advocacy group has heard the mother's account and referred to the incident as the "worst nightmare."
"Our hearts are heavy, and our prayers are with the darling boy and his mother," Rehab said. "As we await the official investigation of the local authorities, what we can confirm at the moment is that we have a murdered child in his own home, a six-year who had just celebrated his birthday a couple of weeks ago, and a mother lying in the hospital in serious condition, both stabbed over a dozen times. And we have testimony from the mother as to the harrowing moments that unfolded in terms of what was done and said – and it is our worst nightmare."
U.S. President Joe Biden condemned hate crimes in posts on X, formerly Twitter, on Sunday night, saying that he and First Lady Jill Biden were "sickened" by the attack.
"Jill and I were sickened to learn of the brutal murder of a child and the attempted murder of the child's mother yesterday in Illinois," Biden said in the post. "Our condolences and prayers are with the family. This act of hate against a Palestinian Muslim family has no place in America."
In a subsequent post, Biden urged Americans to "reject Islamophobia."
"As Americans, we must come together and reject Islamophobia and all forms of bigotry and hatred," the president said. "I have said repeatedly that I will not be silent in the face of hate. We must be unequivocal."
Czuba has been transported to the Will County Adult Detention Facility and is awaiting his initial court appearance, according to the WCSO.
Update 10/15/2023, 11:55 p.m. ET: This article was updated with additional information.