October 19, 2023,
by

Amir Garanovic

Swedish tidal energy developer Minesto has reported an increase in net loss for the first nine months of fiscal year 2023, compared to the same period a year earlier.
Minesto's net loss for the first nine months of 2023 reached €1.4 million (SEK 16.6 million), as opposed to €1 million (SEK 11.9 million) recorded in the same period in 2022.
During the period, the company's operating loss also increased to €1.6 million (SEK 18.7 million) from €1.4 million (SEK 15.8 million) a year before.
According to Minesto, the negative result is largely attributable to business development, and administration related to technology development, which also includes costs such as personnel and consultants.
The company's cash flow amounted to €2.1 million (SEK 24.7 million) this year, as opposed to the negative record of €7.2 million (SEK 83 million) in 2022.
At the end of the period, cash and cash equivalents stood at €5.1 million (SEK 60 million), which is a decrease from €5.9 million (SEK 68 million) filed for the same time last year.
To remind, Minesto completed the manufacturing of its Dragon 12 wing in September and the system integration was initiated at quayside in Uddevalla port, Sweden. The quayside completion of the kite enables an efficient shipment directly to the company's tidal energy production site in Vestmannasund in Faroe Islands.
Posted: 23 days ago
Also, the build and functional testing of sea-bed connection system for the Dragon 12 was completed during the quarter. With that milestone, the unique connection system – enabling one of the fastest launch and recovery operation in marine energy by 'one-stab' operation – is ready for installation.
Posted: about 1 month ago
Subscribe and follow
Offshore Energy – Marine Energy LinkedIn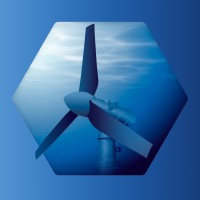 Posted: 5 months ago

Posted: 21 days ago

Posted: about 1 month ago

Posted: 2 months ago

Posted: 4 months ago

Posted: 4 months ago

Posted: 5 months ago

Posted: 4 months ago