Director Steven Soderbergh isn't afraid of A.I., and his his new MAX Original series Full Circle is precisely why. Based on the 1963 procedural crime drama High & Low about an extortionate kidnapping resulting from mistaken identity, Full Circle centers on husband and wife Sam (Claire Danes) and Derek Browne (Timothy Olyphant)'s family. They find themselves targeted by a nefarious criminal syndicate to pay a ransom for the return of who kidnappers believe is their son Jared Browne (Ethan Stoddard). The moral quandary deepens when Jared returns home on his own, and the family, including Sam's father, duplicitous celebrity "Chef Jeff" (Dennis Quaid), learn that if they do not pay the ransom, the kidnappers will kill the random and presumably innocent young man. And that's just the first episode.
For six heart-wrenching and, at times, frustratingly complicated episodes, Soderbergh gradually zooms out from the fast-paced immediacy of thwarting a kidnapping to reveal the secrets and twisted entanglements of everyone involved that date back decades. Writer Ed Solomon's story is so complex, based on so many notes and details that he's kept in his mental Rolodex for over 20 years. Soderbergh, as a result, is the director on a show that he's confident no machine or computer program could produce.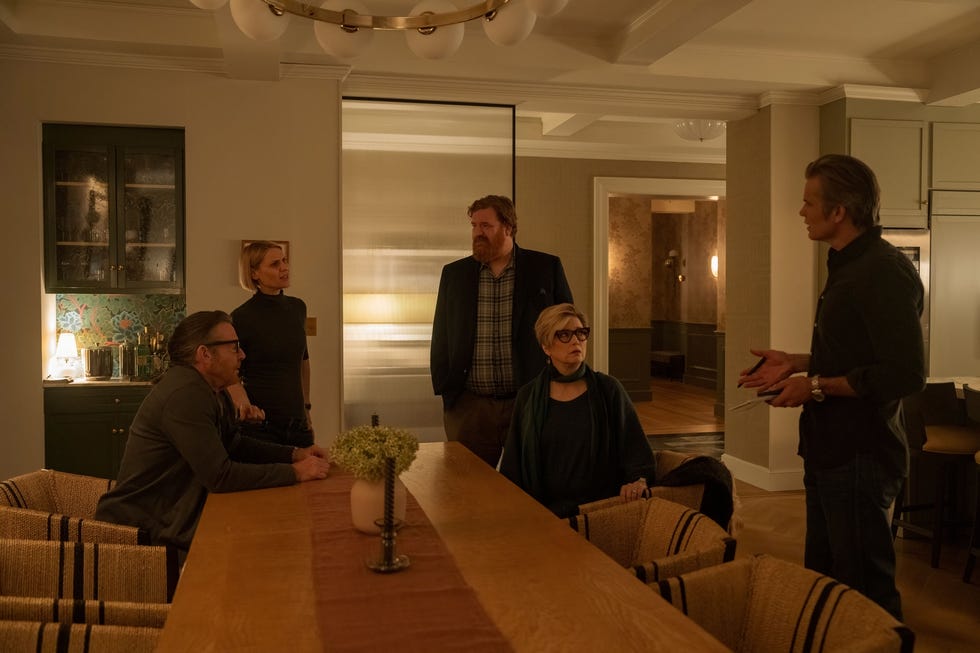 Warner Bros.
"This is why I'm not afraid of A.I.," Soderbergh said to rousing applause at the 2023 Tribeca Film Festival. "There's no way a machine would put those things together, because it hadn't lived as Ed Solomon."
There's an immersive quality to watching a series where you feel you're a fly on the expensive walls of the Brownes' New York City apartment. The camera (Soderbergh shoots on an iPhone) shakes as it follows characters, and the shots are often tight onto the actors as if you're leaning in to hear their whispered secrets. That's because, as Olyphant revealed during the Tribeca Film Festival panel for the series' world premiere, scenes were often shot with Soderbergh holding a camera and not much more. It gives it a look reminiscent of an NYU thesis project, less focused on the prestige TV polish and more focused on the authenticity of guerilla-style filmmaking. While it succeeds in the immersion, it looks a little like a budget passion project when there isn't superb acting on screen from the powerhouse actors like Beetz, Danes, Olyphant, or the wonderfully unnerving Jharrel Jerome, who plays kidnapper Aked.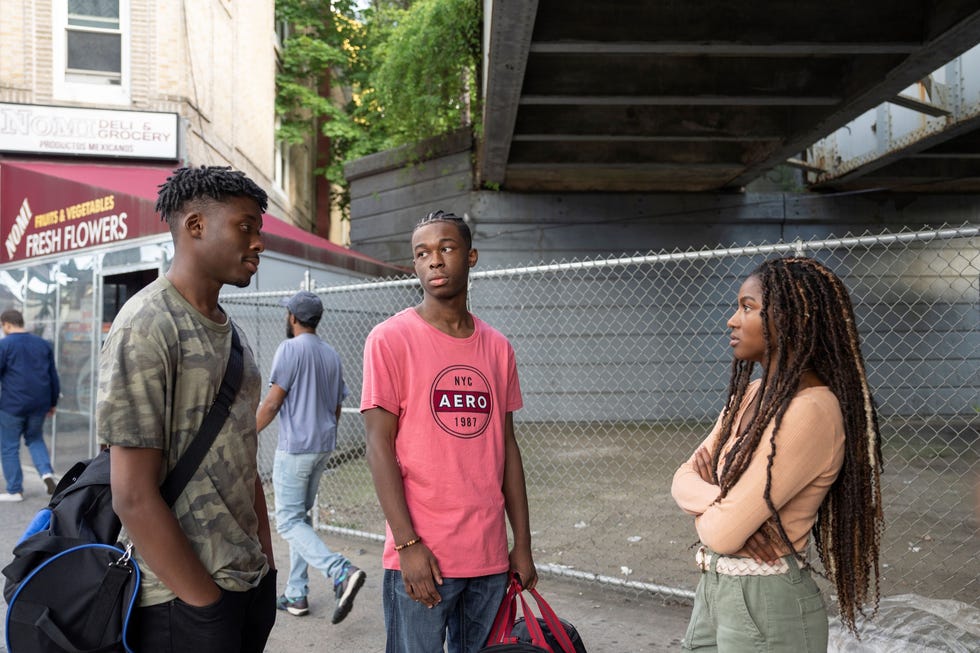 HBO
Even with its faults, including a story that is sometimes told with unnecessarily jarring misdirection, Full Circle gets the bests out of its actors and will surely be one of the great mysteries of the summer TV slate. Here's when you can catch each intricately paced episode of the limited series.
When is the next episode of Full Circle coming out?
Episodes of Full Circle will stream on Max two at a time every Thursday at 12 A.M. PT/3 A.M. ET for July. So, that means the next chapter of this tale will be unveiled on July 20.
How many episodes of Full Circle are left?
Full Circle is a tightly contained limited series told through six episodes. The series premiered, with the first two episodes released on July 20. That leaves only four more hour-long episodes to sink your teeth into.
Here's the complete release schedule for Full Circle:
Episodes release on Thursday.
Episode 1, "Something Different": Now streaming as of July 13
Episode 2, "Charger: Now streaming as of July 13
Episode 3, "Jared's Body": Streaming on July 20
Episode 4, "Safe In The Circle": Streaming on July 20
Episode 5, "Loyalty": Streaming on July 27
Episode 6, "Essequibo": Streaming on July 27
Keith Nelson is a writer by fate and journalist by passion, who has connected dots to form the bigger picture for Men's Health, Vibe Magazine, LEVEL MAG, REVOLT TV, Complex, Grammys.com, Red Bull, Okayplayer, and Mic, to name a few.