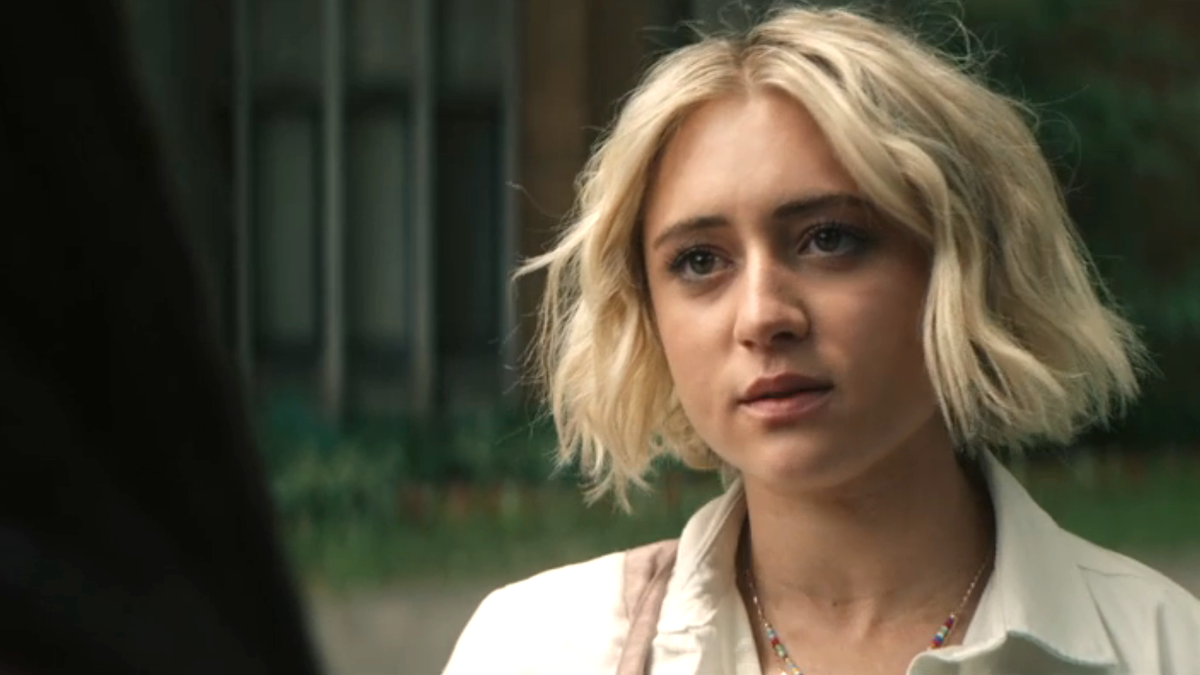 The following contains very minor spoilers for the first three episodes of Prime Video's Gen V.
---
WHILE THE DE facto "main character" of Gen V—the Prime Video's first live-action spinoff of its hit superhero satire The Boys—is Jaz Sinclair's Marie Moreau, that doesn't automatically make the others in her immediate orbit a "sidekick." Not long after we follow Maarie to Godolkin University (the star-making superhero college at the show's center), we're introduced to her new roommate, Emma Meyer.
Emma has the Ant-Man-esque ability to shrink down to minature size, but unlike Marie, doesn't have any particular interest in fighting crime or joining The Seven; instead she kind of just wants to make YouTube videos and get a lot of followers. But while Emma's presence in the earlygoing is meant to juxtapose Marie's own life and insecurities, it doesn't take long for the show to let Emma's own story take center stage. She's a classic encouraging roommate in the sense that she encourages Marie to take the invite to hang out with Golden Boy and the rest of his friends… but that's when we learn more about her own story.
Like almost any young person, Emma struggles with her identity. And while not everyone has superheroes, everyone does have something they feel uncomfortable or insecure about. And when a prospective gentleman suitor fetishizes her ability to shrink—something she can only do when she purges all the food and bile from her stomach—it makes her feel, predictably, not great. Emma's power, which plays as a Gen V metaphor for eating disorders, sets the show on an interesting trail that finds her outed at one point by a "friend" and set up to feel ostracized at times at well.
By Episode 3, Emma is sent on a mission to use her shrinking powers for good—to save Luke's brother from captivity (or, at least, see what's up with that). And by the end of the episode, fittingly with The Boys universe, she winds up drenched in blood, crawling out of some dude's ear. For this very occasion, she says in a video with EW, she asked Jack Quaid (star of The Boys) for advice on how to get all that darn blood off. His answer? "Shaving cream and Dawn soap."
Emma is a natural fit into the world of Gen V and the greater universe being established by The Boys. But if Emma is looking familiar, it's also because you've probably seen her on your TV at one point or another—as actress Lizze Broadway has been getting work in several high-profile projects.
Actress Lizze Broadway plays Emma on Gen V—and has popped up elsewhere throughout 2023.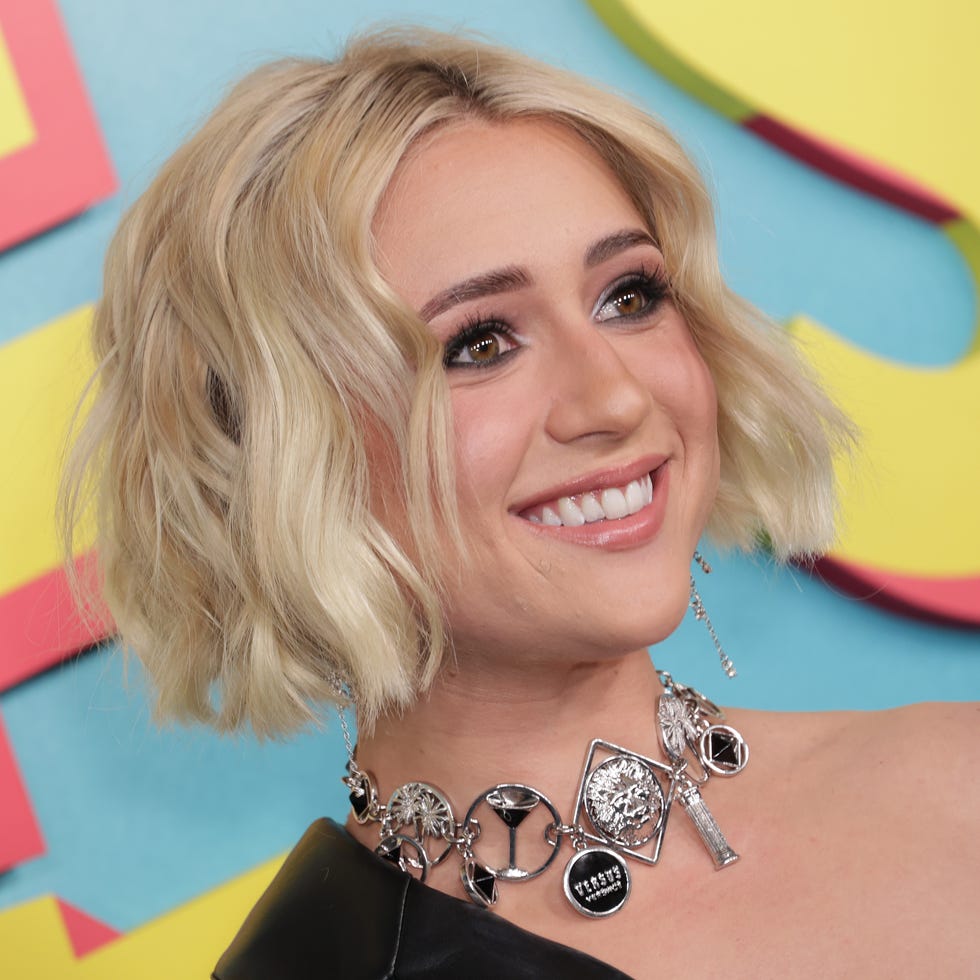 Momodu Mansaray//Getty Images
While she's been acting for a while (her IMDB credits go back to 2010), Lizze Broadway had mostly been popping up in guest starring or recurring roles on TV for essentially the first 10 years of her career, including on Bones, NCIS, and the one-and-done HBO series Here and Now. In 2020 she starred in an American Pie spinoff film titled Girls Rules, and last year she appeared alongside Dermot Mulroney and Leslie Bibb in a horror film called The Inhabitant.
In 2023, though, Broadway, now 25, has been popping up across your streaming channels. If you're an action/romcom fan, you may have seen her as Chris Evans' sister in Apple TV+'s Ghosted. If you're more of a true crime/dark comedy/satire fan, you may recall her appearance in Peacock's Based on a True Story, where the episode "The Survivor" is centered on her character (that show shares a writer/producer with Gen V in Craig Rosenberg).
And now Broadway has her biggest role yet, as one of the leads in Gen V. Broadway's Emma is a vital and so-far nuanced piece of the story—and someone we're excited to continue to follow and get to know.

Evan is the culture editor for Men's Health, with bylines in The New York Times, MTV News, Brooklyn Magazine, and VICE. He loves weird movies, watches too much TV, and listens to music more often than he doesn't.