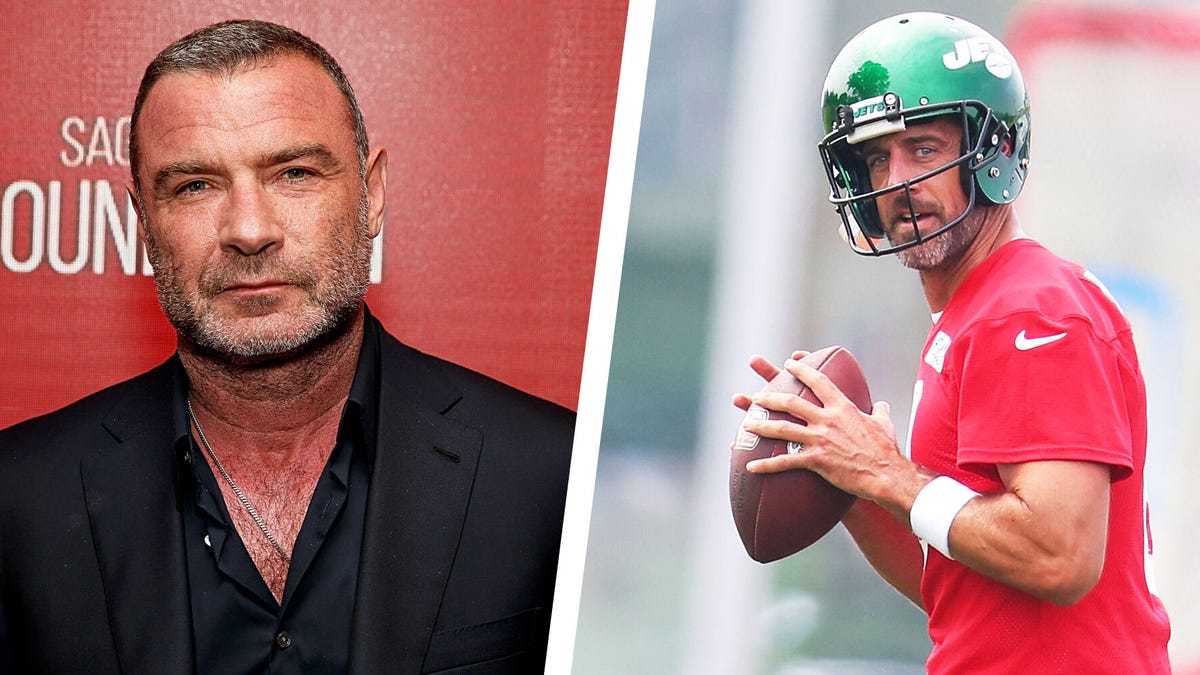 Signs another NFL season is on the way: the dog days of summer hit, you start thinking a little bit more about your fantasy football draft, and a new season of Hard Knocks kicks off on HBO. There's something magical about the premium cable network's NFL training camp documentary, and while the featured team, coaches, players, and setting changes each year, there's one essential piece of the show that remains consistent each year: the narrator.
In the newest season—2023's iteration once again features the New York Jets returning after one of the series' most memorable seasons in 2010—Aaron Rodgers refers to Hard Knocks' narrator as "the voice of god." And that voice belongs to actor Liev Schreiber, who fans of TV and movies have been seeing on their screens for more than three decades.
Clearly Rodgers, the 4x NFL MVP, is a big fan of Schreiber's work over two decades on one of HBO's signature sports shows.
Matching a deep, booming tone with a dry, subtle sense of humor, the narrator is one of the things that makes Hard Knocks, well, Hard Knocks. (The music doesn't hurt, either.) Here's some more to know about the man who guides us through HBO's annual voyeuristic trip into NFL training camp.
The narrator of Hard Knocks is Liev Schreiber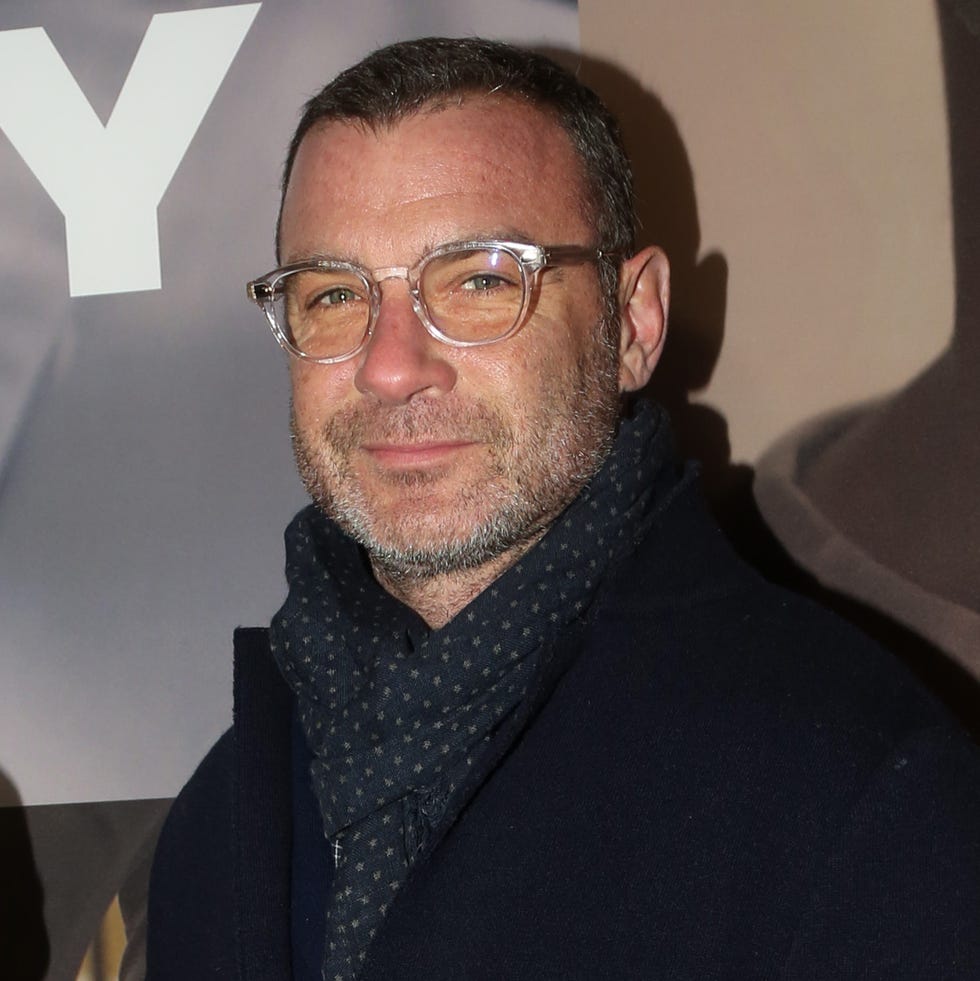 Bruce Glikas//Getty Images
For nearly every season of Hard Knocks since its inception (the show started with seasons in 2001 and 2002, before taking a break until 2007; it's had a season every year since), Schreiber has been the voice of the docuseries beloved by NFL fans.
And in 2023, for the first time, Schreiber showed up to camp, in the flesh, and appeared on the show himself. The show depicts him dropping in via helicopter, which he reveals over narration was not his idea; the producers just thought it would be more dramatic.
Schreiber appears for a few moments in the middle of the episode, talking with Rodgers, Jets head coach Robert Saleh, and others, and appears again during the episode's closing credits with a bit of commentary. Rodgers credits his voiceover work, while Schreiber clarifies that he's just ripping off original NFL films narrator John Facenda.
The 55-year-old actor is obviously pumped to do it, having done it for so long; even during the 2020 pandemic NFL season, he made sure to get his v/o in. He shared his excitement to his Instagram and Twitter.
The one season he didn't narrate, 2007, saw Schreiber yield the audio duties to another actor you may have heard of: Paul Rudd. That season followed training camp with the Kansas City Chiefs; the Ant-Man and I Love You, Man star is a noted Chiefs superfan (you may recall him on the field after the team's Super Bowl victory earlier this year).
Outsider of his work as one of TV's most epic narrators, you may be familiar with Schreiber's work elsewhere on TV—he's picked up five Golden Globe nominations and three Emmy nominations for playing the title role in Showtime's Ray Donovan. He's also an acclaimed film actor, most recently appearing in Wes Anderson's Asteroid City, and also playing memorable roles in major movies like Spotlight, the first three Scream films, X-Men Origins: Wolverine, and way more. He even lent his voice to play the villain, Kingpin, in the Oscar-winning Spider-Man: Into The Spider-Verse.
He's also the co-founder of a pretty great Irish whiskey called Sláinte, if you're looking for the perfect glass of something to take the edge off while slipping into one of the best sports comfort shows around. Just a suggestion!

Evan is the culture editor for Men's Health, with bylines in The New York Times, MTV News, Brooklyn Magazine, and VICE. He loves weird movies, watches too much TV, and listens to music more often than he doesn't.