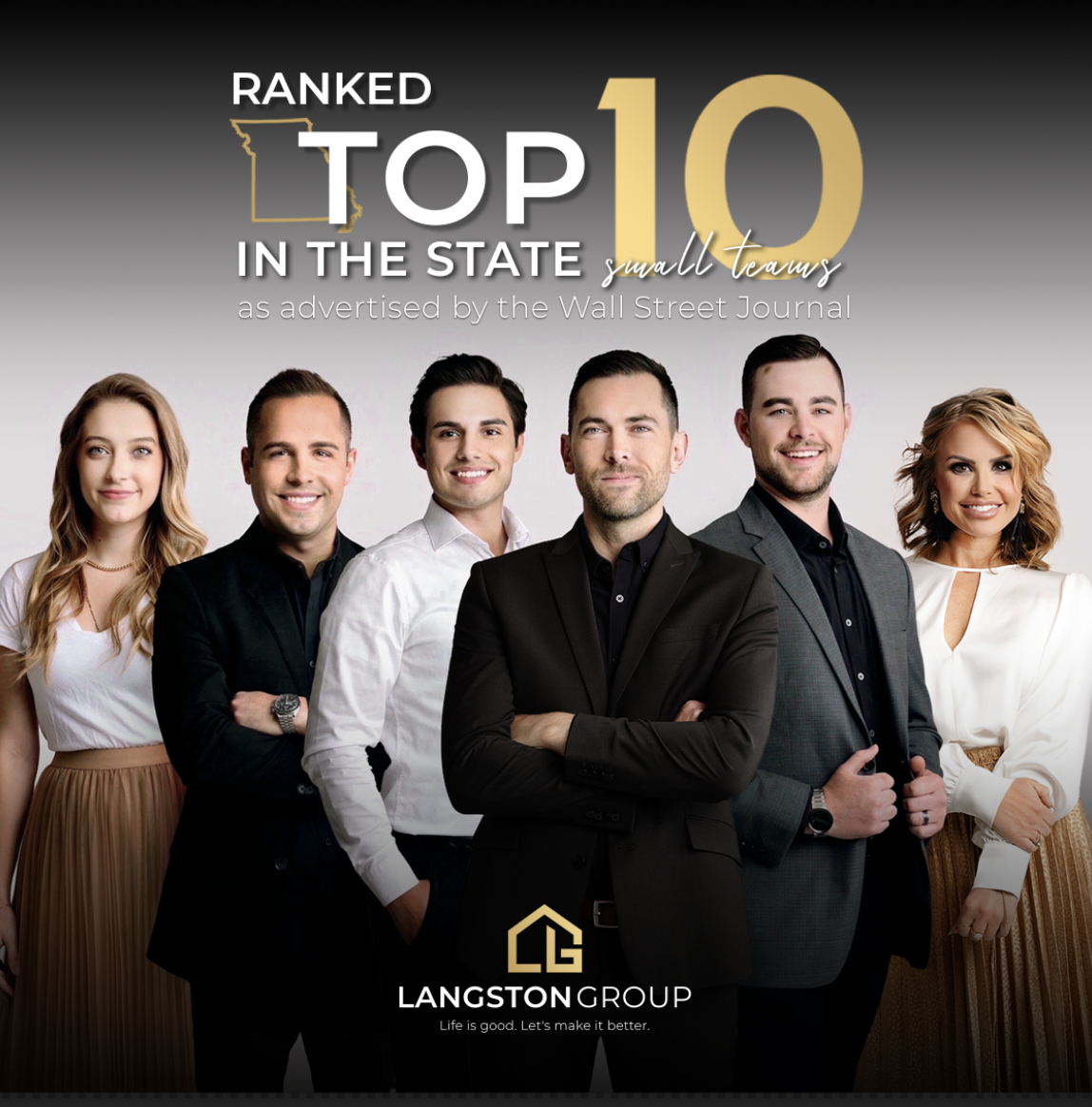 Springfield, MO, September 18, 2023 –(PR.com)– Langston Group, a small boutique team of highly skilled agents, has recently made waves in the real estate industry by securing an impressive top 10 position in the small team category in the entire state of Missouri according to RealTrends.com as advertised by the Wall Street Journal. This achievement is particularly remarkable as Langston Group's team of 6 licensed agents competes not only within the local Multiple Listing Service (MLS) but also against successful teams hailing from major cities such as Kansas City and St. Louis.
With a booming housing market and a reputation for excellence, Missouri has become a sought-after destination for homebuyers and renters alike. According to MissouriRealtor.org, the state boasts a median home price of $259,900 reflecting the affordability of the state's strong demand for residential properties. Additionally, the Average Rent price in Missouri stands at $1,151 according to Houzeo.com, making it an appealing option for those looking to lease rather than purchase a home. The average home value in Missouri currently sits at $248,000, indicating a steady rise in property values across the state with the median sale price increased by 3.1%.
Missouri's central location within the United States, combined with its diverse cities and affordable housing options, has contributed to its attractiveness as a place to live. The state offers a range of amenities and opportunities for residents, from vibrant urban centers to tranquil rural communities.
Langston Group's impressive ranking demonstrates their ability to compete and succeed in a highly competitive real estate landscape. Led by a team of experienced professionals, the boutique agency has garnered recognition for their exceptional service and expertise, which exemplifies their dedication to clients and proficiency in an ever-shifting market.
"Being ranked in the top 10 in the state is a testament to our team's hard work and commitment to delivering outstanding results," said Dustin Langston, founder of Langston Group. "We take pride in our ability to navigate the dynamic housing market and provide exceptional service to our clients."
Langston Group's success in Missouri's real estate industry can be attributed to their comprehensive understanding of the local market, as well as their ability to adapt to changing trends and client preferences. The team's commitment to staying ahead of the curve and leveraging innovative technologies has allowed them to stand out from their competitors.
As the housing market continues to thrive in Missouri, Langston Group remains focused on serving the needs of homebuyers and sellers across the state. With their track record of success and commitment to excellence, the boutique agency is well-positioned to maintain its standing as one of the top real estate teams in Missouri.
About Langston Group: Langston Group is a small boutique team of top-performing agents based in Springfield, MO. With their extensive knowledge of the local market and dedication to providing exceptional service, Langston Group has established themselves as a trusted name in the real estate industry. Their commitment to their clients' satisfaction and success sets them apart in an increasingly competitive market.
Langston Group
Barbie Langston
417-234-7014
betterlifespringfield.com
Dustin Langston
417-280-6661

Contact