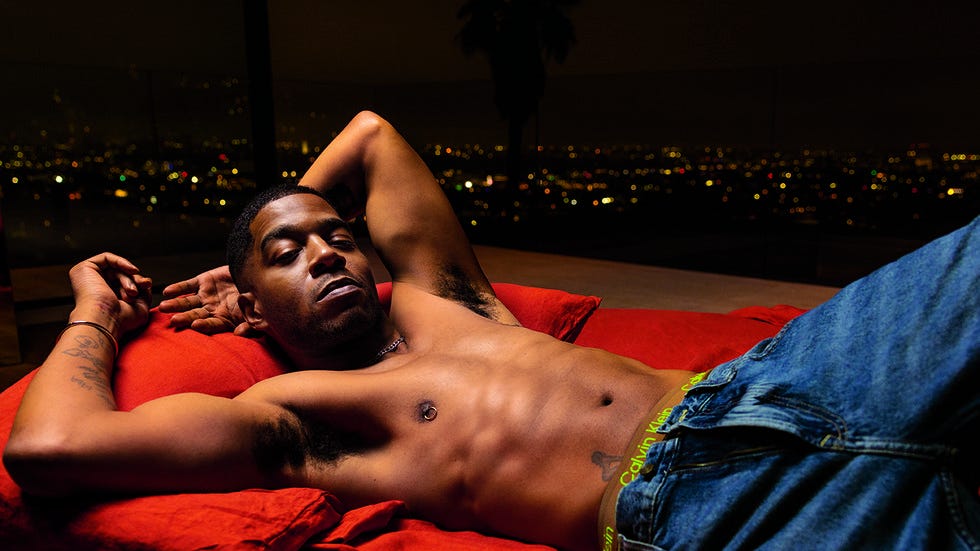 Singer, rapper, actor and fashion designer Kid Cudi can add "Calvin Klein model" to his ever-growing resume. In a photoshoot for the brand's fall campagin—which also includes Jung Kook of the K-Pop boyband sensation BTS, Euphoria star Alexa Demie, and reality personality and model Kendall Jenner—Cudi poses and dances with aplomb, showing off his lean physique in a number of shirtless images.
When asked by Esquire how he channeled the confidence for the shoot, Cudi reflected on the hard-won self love and self belief he brings to his work.
"I think what makes me feel confident is knowing that I'm truly myself at all times," he said . "I'm 100 percent unique, me. And I know that's what carries me into every situation. The fact that I love myself. That's really it. That's what gives me the most confidence in the world."
Fashion as a form of self-expression has always been a tool in Cudi's creative repertoire: during a 2021 performance on Saturday Night Live, the musician paid homage to the memory of Nirvana frontman Kurt Cobain, first by recreating his iconic green sweater outfit, and then performing his own song "Sad People" while wearing a dress in the same floral pattern as one once worn by the late rock star.
That performance was part of Cudi's ongoing mission to break the stigma surrounding mental health and keep a conversation going that could save lives. After experiencing his own struggles with depression and addiction, he is now
"It's a lot of pressure, but it keeps me alive," he said in 2022. "It keeps me thinking, Nah, Scott. You gotta be here. Let old age take you out."
Philip Ellis is News Editor at Men's Health, covering fitness, pop culture, sex and relationships, and LGBTQ+ issues. His work has appeared in GQ, Teen Vogue, Man Repeller and MTV, and he is the author of Love & Other Scams.