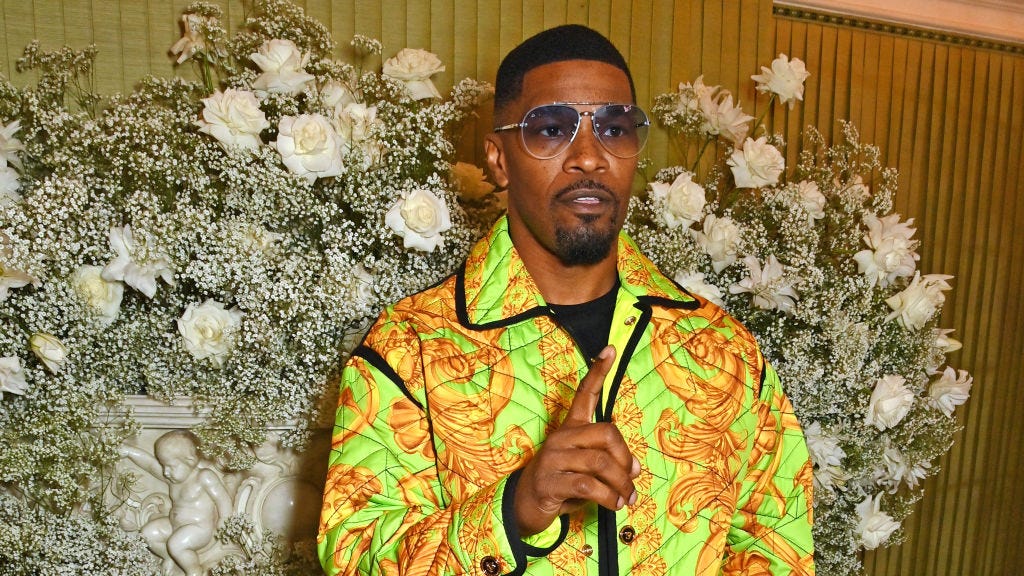 Jamie Foxx has just spoken publicly for the first time since a health scare led to him being hospitalized in April this year. While the media have reported on updates from Foxx's daughter, friends, and colleagues, Foxx himself has remained elusive, bar a couple of vague social media posts. However, the actor just shared a lot more detail about his condition and his recovery in a new Instagram Reel.
Foxx began by thanking everybody who has been praying for him, and explained why he has stayed out of the public eye for so long.
"I know a lot of people were waiting or wanting to hear updates but to be honest with you, I just didn't want you to see me like that, man," he said. "I want you to see me laughing, having a good time, partying, cracking a joke, doing a movie, television show. I didn't want you to see me with tubes running out of me and trying to figure out if I was gonna make it through."
"I cannot tell you how great it feels to have your family kick in in such a way, and y'all know they kept it airtight, they didn't let nothing out, they protected me, and that's what I hope that everyone could have in moments like these," he continued.
Foxx went on to dispel the rumors that have been circulating, shutting down speculation that his illness has left him blind and paralyzed. "I went to hell and back," he said, "and my road to recovery had some potholes as well."
"I just want to say that I love everybody, and I love all of the love that I got," he added. "It was tough, man, I was sick, but now I've got my legs under me, so you're going to see me out… I'm on my way back."
Philip Ellis is News Editor at Men's Health, covering fitness, pop culture, sex and relationships, and LGBTQ+ issues. His work has appeared in GQ, Teen Vogue, Man Repeller and MTV, and he is the author of Love & Other Scams.