Oksana Markarova, Ukraine's ambassador to the United States, hesitated for the smallest of moments before answering a question that's hung in the air for a while now: When will Ukrainian soldiers make substantial progress in driving Russian invaders out of their country?
"We have a phrase in Ukrainian; I don't know how to translate it properly," she said. "That you don't overexpect and you will never be disappointed."
Expectations for the counteroffensive to the Russian invasion that began in February 2022 rose to lofty heights last year and in the early part of this year, buoyed by Ukrainian military successes on the ground and the promise of more Western weapons on the way.
But meeting those expectations has been difficult. While Ukrainian President Volodymyr Zelenskyy appealed to governments around the world for weapons and other support, the Russians were digging in, laying mines, and building layers of defense meant to stall any counteroffensive.
In an exclusive interview Wednesday with HuffPost, Markarova said the combination of those defenses, particularly land mines, and concerns for the inhabitants of the occupied areas have slowed Ukrainian progress. But she also urged patience and said there was no lack of resolve on the part of her countrymen.
"It's not a movie. It's not a show, where you can say, 'Oh, it's not as quick as we have hoped for.' We don't have a choice of not doing it," she said. "We, actually, are not disappointed. We knew it's going to be very hard."
'Pause And Some Setbacks'
In the past two months, Ukrainians have liberated only 10 settlements and have made small inroads toward the Russians' lines of embedded defense. The sluggish pace, especially compared with last year's routs that saw the areas north of the capital Kyiv and around Ukraine's second-largest city of Kharkiv cleared relatively quickly, has led to concerns the counteroffensive may stall out.
"They're still going to see, for the next couple of weeks, if there is a chance of making some progress. But for them to really make progress that would change the balance of this conflict, I think, it's extremely, highly unlikely," a senior Western diplomat told CNN.
That view is not universal, however.
Scholars with the independent Institute for the Study of War think tank and the conservative American Enterprise Institute wrote Aug. 3 that it was too soon to say a stalemate had been reached.
"Ukrainian progress will very likely alternate periods of notable tactical advances with periods, possibly long periods, of pause and some setbacks," they wrote. "Much as we might hope that the road to the Sea of Azov will simply open for Ukrainian forces, the odds are high that fighting will remain hard, casualties high, and frustration will be a constant companion. All of which is normal in war."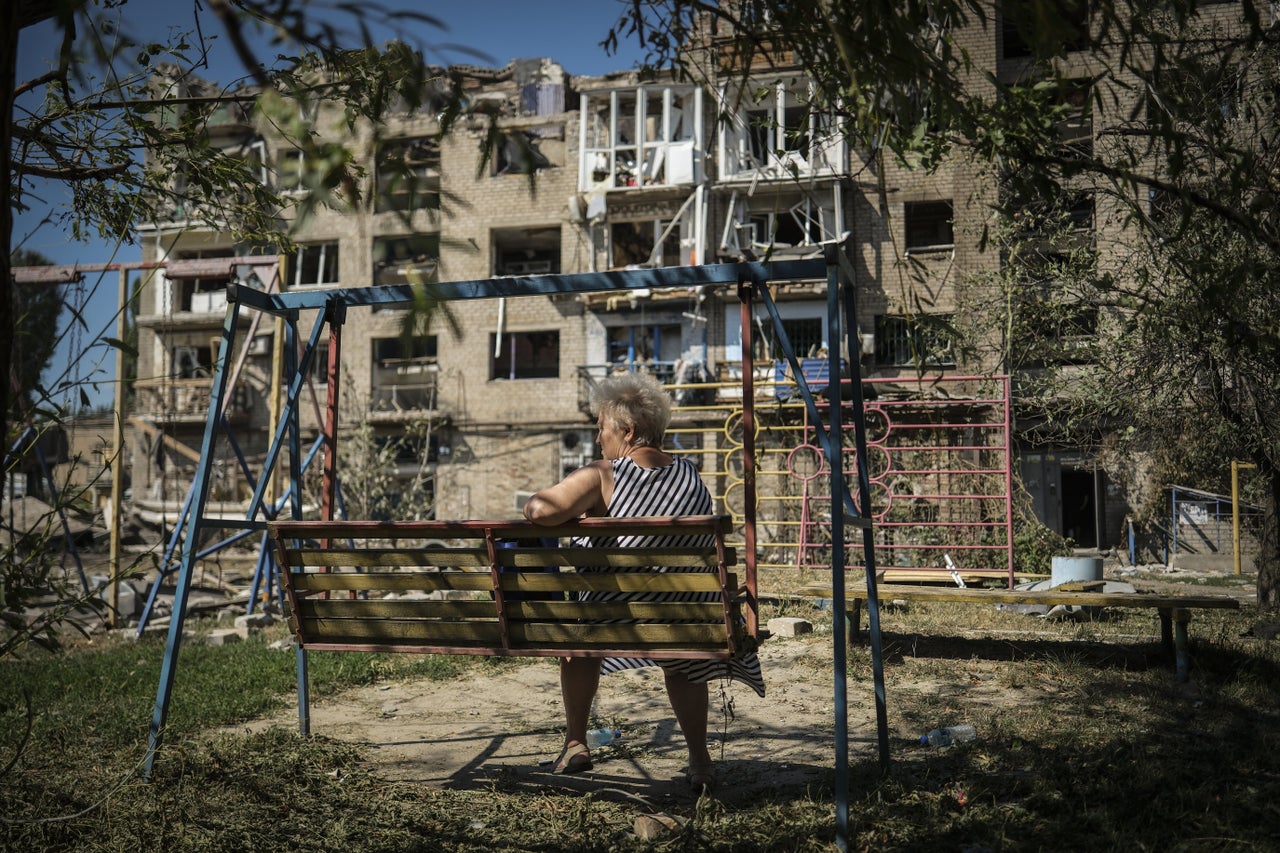 Markarova said last fall's partial liberation of the Kherson region in the nation's south was probably a better comparison than the Kyiv and Kharkiv battles in the north. In Kherson, Ukrainian forces gradually tightened a strategic noose around Russian forces on the western side of the Dnipro River, cutting supply lines and routes of escape until Russians had no tactical choice but to retreat to the eastern side of the river.
"When Kherson was so protected by the terrain and by the Russian artillery and by a very layered defense, it took us a lot of time," she said.
Ukrainian soldiers are also trying to minimize harm to Ukrainian civilians who have been living under occupation, she said, adding, "We have to be extra skillful in liberating the villages and cities, to protect our people as we are trying to get the Russians out."
'All Of It Hurts'
The Ukrainian will to fight remains, though, even in the face of missile and air strikes against Ukrainian cities on a nightly basis, Markarova said. One of the recent attacks was against Odesa, a Black Sea port, grain shipment point and one of only about 1,000 World Heritage sites designated by the United Nations.
The July attack in the heart of the city damaged its oldest cathedral, a museum dedicated to science and many other architectural landmarks.
Markarova said the Odesa attack may have received more attention internationally than usual because of the city's reputation as a "melting pot of cultures" that has produced famous poets and scientists.
"All of it hurts. It's just, I think, more people know about Odesa," she said.
Ukraine also feels it's making progress on a different vital front, the ambassador said: its effort to win broad international support for its view of an end to the war.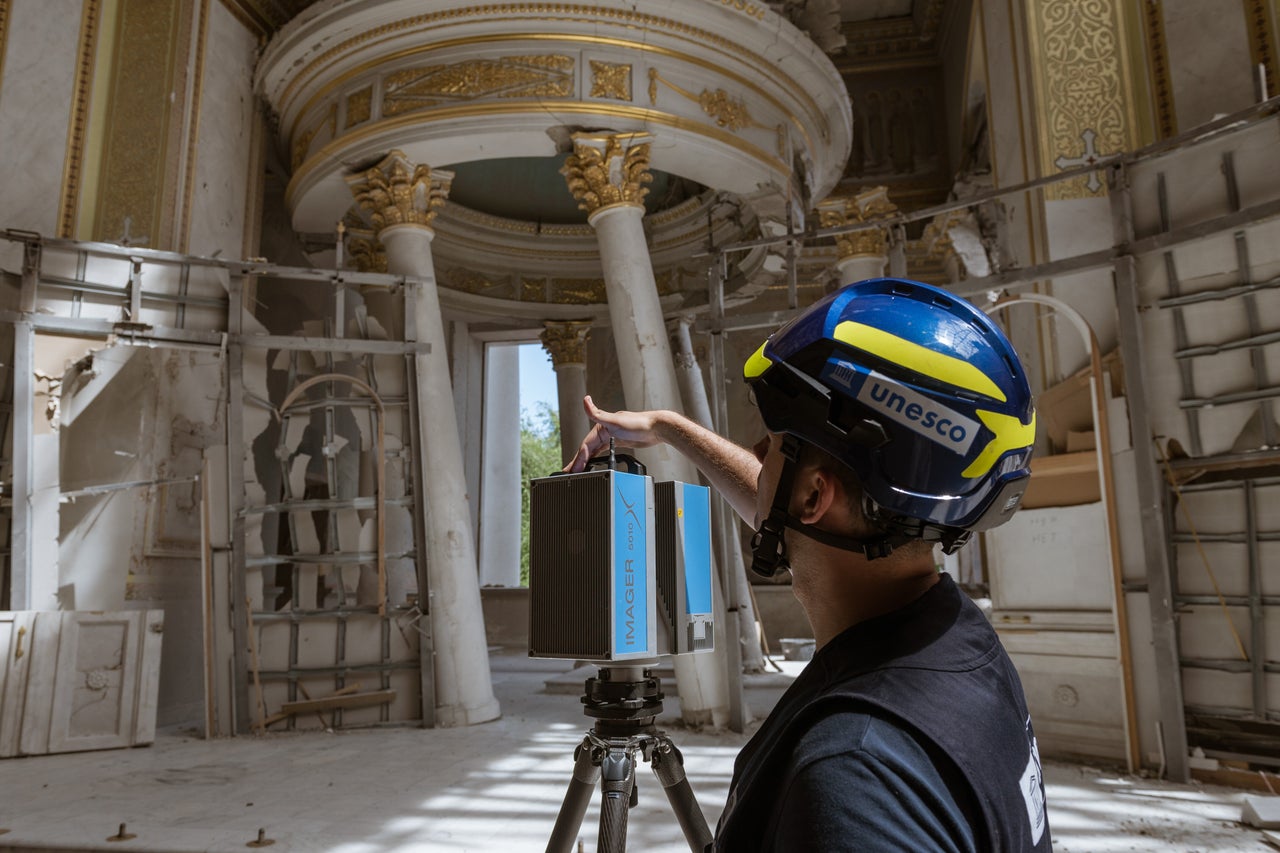 Over the weekend, senior officials from 40 countries met in Saudi Arabia for a summit the U.S. helped organize on the conflict. Crucially, the group for the first time included a representative from Russian ally China, a diplomatic win Markarova noted by saying "the composition of countries that joined is a success in itself."
Having returned from Ukraine after joining a group of ambassadors who met with Zelenskyy, Markarova said the nation's mood had not changed much from the initial feeling of determination that settled in once the war started.
"When we say that it's existential for our country or for our nation, it's not just some nice words. It's literally we either win this, and we have a chance of living as Ukrainians in our own country, or we will be killed," she said.
At the start of the war, she said there was discussion over whether cultural events, like festivals, should be discontinued as part of the war effort. Ultimately, the consensus was to continue, in part because they were needed "to continue having life the way we knew it, so that we will not sit down and cry."
"We will cry when we need to cry. And unfortunately, you know, during this difficult time, there were a lot of moments when we had to cry," she said. "But we will get up and move and fight. And win."
Related