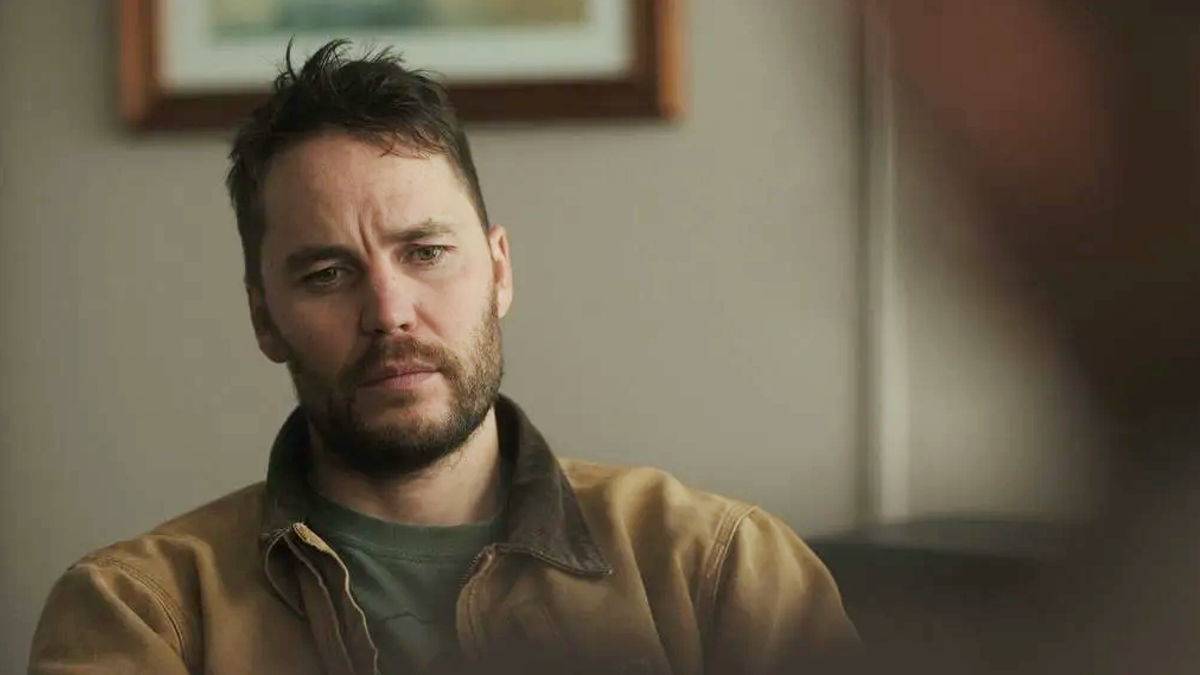 Netflix's Painkiller, a fictionalized account of the Sackler family's culpability in this country's on-going opioid crisis, makes for some tough watching. Based on Patrick Radden Keefe's New Yorker story "The Family That Built an Empire of Pain" and Barry Meier's nonfiction book Pain Killer, the six-episode series follows an ensemble cast of characters that revolves around Pardue Pharma, the Sackler-owned company that introduced higher and higher dosages of OxyContin into the population through doctors by downplaying the drug's addictive properties.
There have been an estimated 300,000 overdose deaths connected to opioid addiction, and the number of lives impacted by this epidemic is even greater. In Painkiller, the human toll is illustrated through Glen Kryger, a mechanic played by Friday Night Lights star Taylor Kitsch. After being injured at work, Glen is prescribed OxyContin by his doctor, and soon becomes addicted.
Glen's addiction causes serious damage to his relationship with his wife and his stepson, and his downward spiral is one of the harder storylines in the show. Painkiller ends with Glen living in a motel, determined to beat his addiction and repair his marriage.
Sadly, in an all-too-realistic twist, Glen relapses after finding some pills, and dies by overdose in the final episode.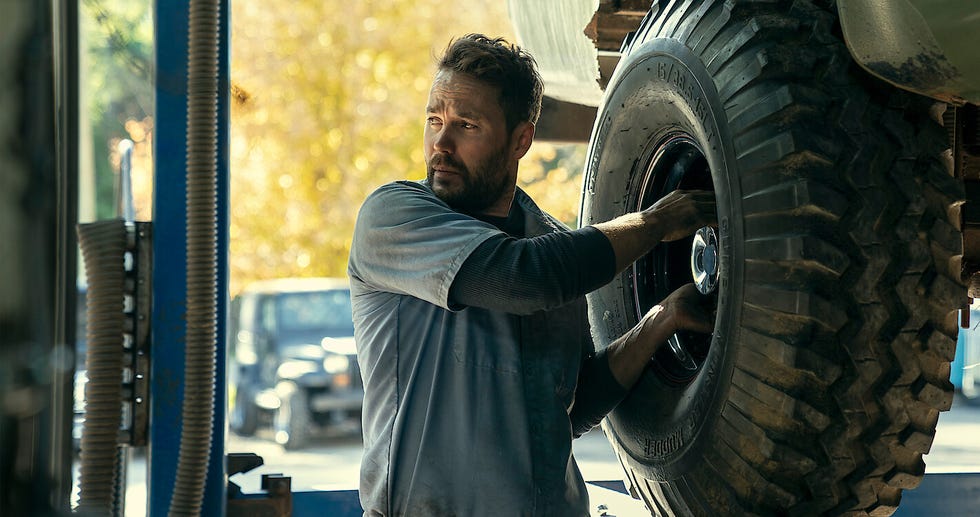 Netflix
Is Glen Kryger a real person?
In addition to depicting real people like Richard Sackler, Painkiller deploys several composite characters to put a human face on the impact of the opioid crisis from multiple angles, including pharma sales rep Shannon Schaeffer (West Duchovny) who is incentivized to push OxyContin, and attorney Edie Flowers (Uzo Aduba) who leads the legal charge against Pardue.
Glen Kryger is another character who has been written to represent a specific and hugely important element of the story. The details of his character and story are fictional, but they echo a soberingly high number of real-life experiences.
"There've been tens of thousands of Glens; just hardworking family people who got hurt, often by accident, who were in pain and were prescribed OxyContin, particularly back in the days when nobody knew what OxyContin was," explains Painkiller director Pete Berg.
"He just got caught in the web of addiction," he continues. "There are tens of thousands of Glens so when people say, 'Is Glen a composite character?' I say, 'Kind of yes and no.' I've known Glens. I'm sure you've known Glens or if you don't know them personally, you know someone that does."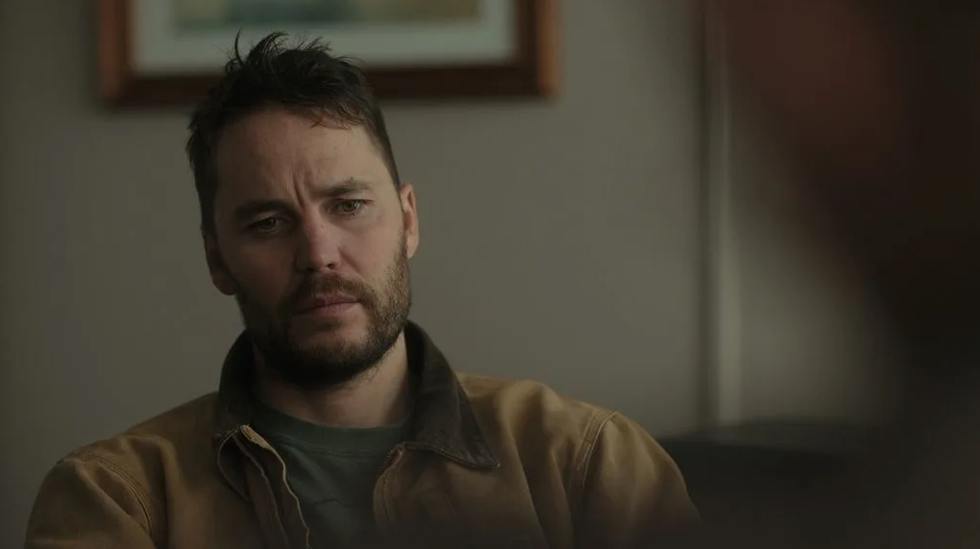 Netflix
"Taylor Kitsch has some very close personal connection to people who've been addicted to OxyContin and have really struggled," Berg added. "It was something I thought he would connect to quite intensely. I love working with him, and I'll continue to work with him, but as soon as we had an idea of where these shows were going, he was my first call."
Kitsch himself has spoken about how he felt a duty to portray addiction sensitively, as it has affected people in his life, saying: "Unfortunately, I think we're all one degree away from someone who's an addict."
Philip Ellis is News Editor at Men's Health, covering fitness, pop culture, sex and relationships, and LGBTQ+ issues. His work has appeared in GQ, Teen Vogue, Man Repeller and MTV, and he is the author of Love & Other Scams.