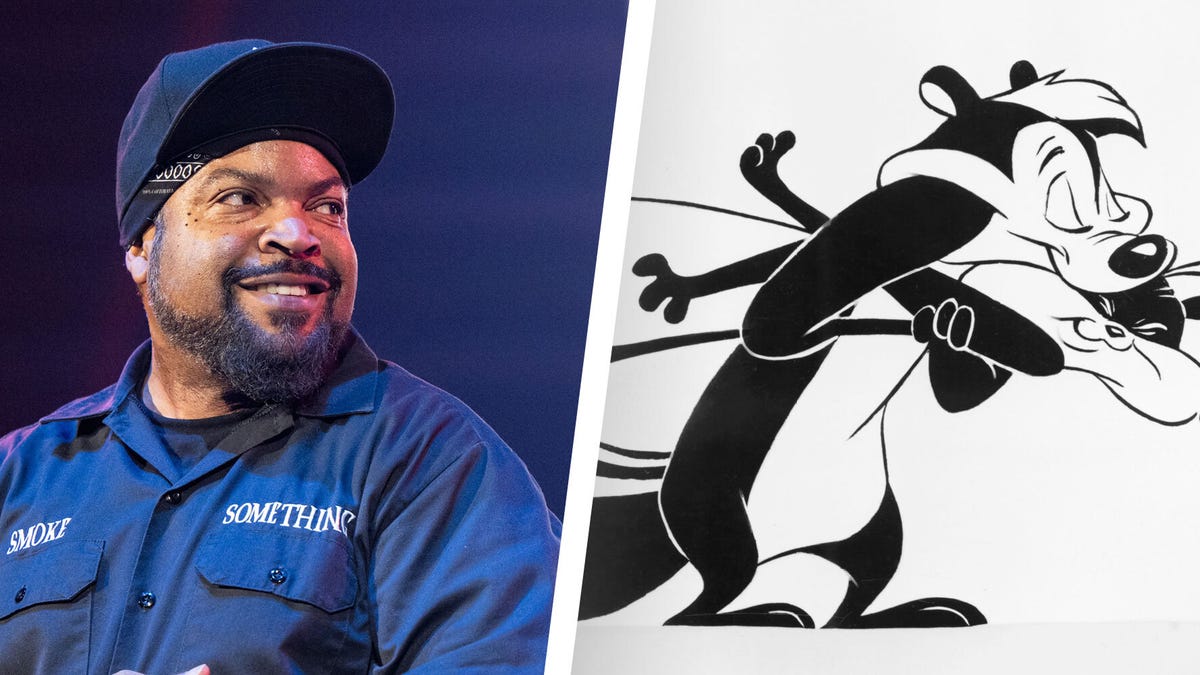 ICE CUBE, THE famed rapper and actor, has always felt strongly about animation. "I learned to throw my first punch from Bugs Bunny," he was once quoted as saying in a 1993 Baltimore Sun piece. When Men's Health asked him about cartoons once again in his Don't Read The Comments video, he didn't quite remember ("I definitely did not learn to throw a punch from Bugs Bunny," he says). But it didn't stop him from using cartoons as a source of inspiration.
"I definitely will not flirt like Pepe Le Pew," he says after being asked. "He got caught up in that #MeToo stuff. Let Pepe be a lesson to all you handsy guys out there—don't do it."
Cube has been taking inspiration from wherever he can find it for rap lyrics, and presumably his on-screen character as well, for decades. So it's unsurprising that he's able to turn an off-hand question about history's horniest cartoon skunk into a bit of advice for the dudes out there.
And now Cube—real name O'Shea Jackson—gets his first chance ever to be in a major animated motion picture. He's playing the villainous Superfly in Teenage Mutant Ninja Turtles: Mutant Mayhem, a new take on the famed pizza-chomping sewer dwellers and one of the year's best received movies yet (it currently has a 95% on Rotten Tomatoes).
"I am so good in this," he says, not long after revealing that his whole household (including son O'Shea Jr., who co-starred with Mutant Mayhem writer/producer Seth Rogen in Long Shot) were TMNT die-hards in the '90s. "It's time to do a Superfly spinoff. It's time for Superfly to get his shine."
Gotta admit: we're on board.

Evan is the culture editor for Men's Health, with bylines in The New York Times, MTV News, Brooklyn Magazine, and VICE. He loves weird movies, watches too much TV, and listens to music more often than he doesn't.
Advertisement – Continue Reading Below
Advertisement – Continue Reading Below