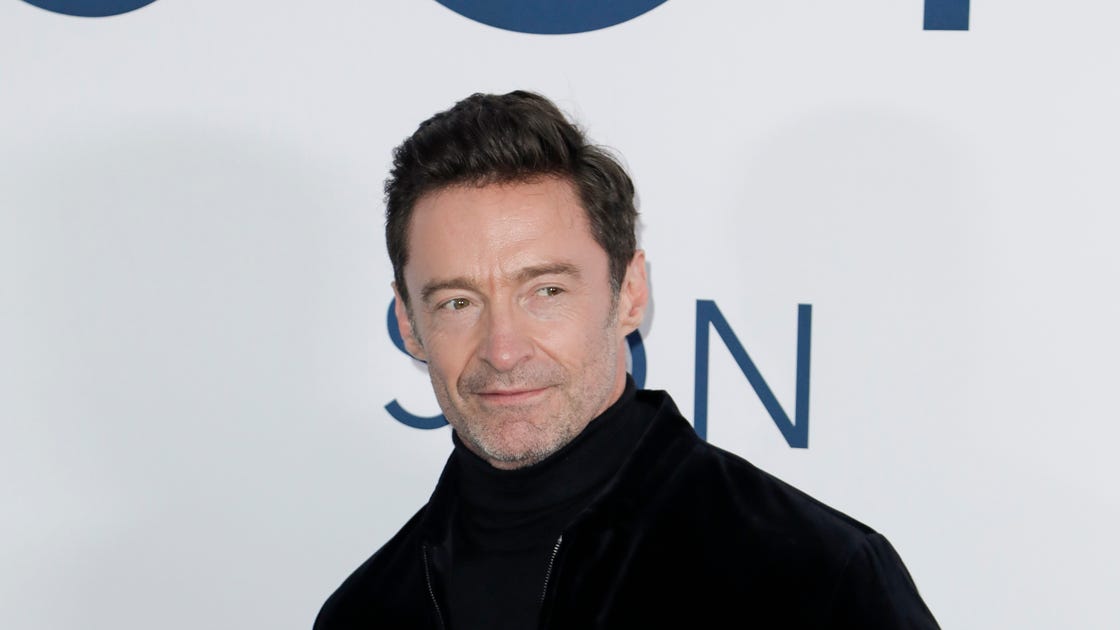 After announcing that he will be reprising the role of Wolverine one final time—not to mention making his debut in the Marvel Cinematic Universe—in the upcoming Deadpool 3 opposite Ryan Reynolds, Hugh Jackman is now officially back in superhero training mode.
In a recent Instagram video, the Australian actor shared a peek at the planking routine he and his trainer Beth Lewis have been using to help him work his core. Planking is a great way to light up your abdominal muscles while contributing towards greater stability in the shoulders and hips. And Jackman ups the difficulty of the already-taxing exercise here by performing a weighted, sliding variation of the plank.
As you can see in the video, he has placed a plate on his back to really test his core strength and stability while bracing, and his feet are placed on a slider, providing even more of a challenge as he struggles to maintain zero flexion of the spine (an essential component in the plank).
Jackman has been playing the character of Wolverine for over 20 years, beginning with the 2000 movie X-Men, and his physique throughout that franchise has changed considerably—as have audience expectations regarding just how swole a leading man should be. In a 2021 interview, he reflected on how he began his physical transformation journey way back in 1999 while preparing for the first film, and said that starting out lifting very light weights and progressing from there was what worked best for him.
"By the time you're doing your third or fourth set, you actually really want to lift because your body has gotten used to it," he said. "You just want to go and rip it."
Philip Ellis is a freelance writer and journalist from the United Kingdom covering pop culture, relationships and LGBTQ+ issues. His work has appeared in GQ, Teen Vogue, Man Repeller and MTV.
Advertisement – Continue Reading Below
Advertisement – Continue Reading Below