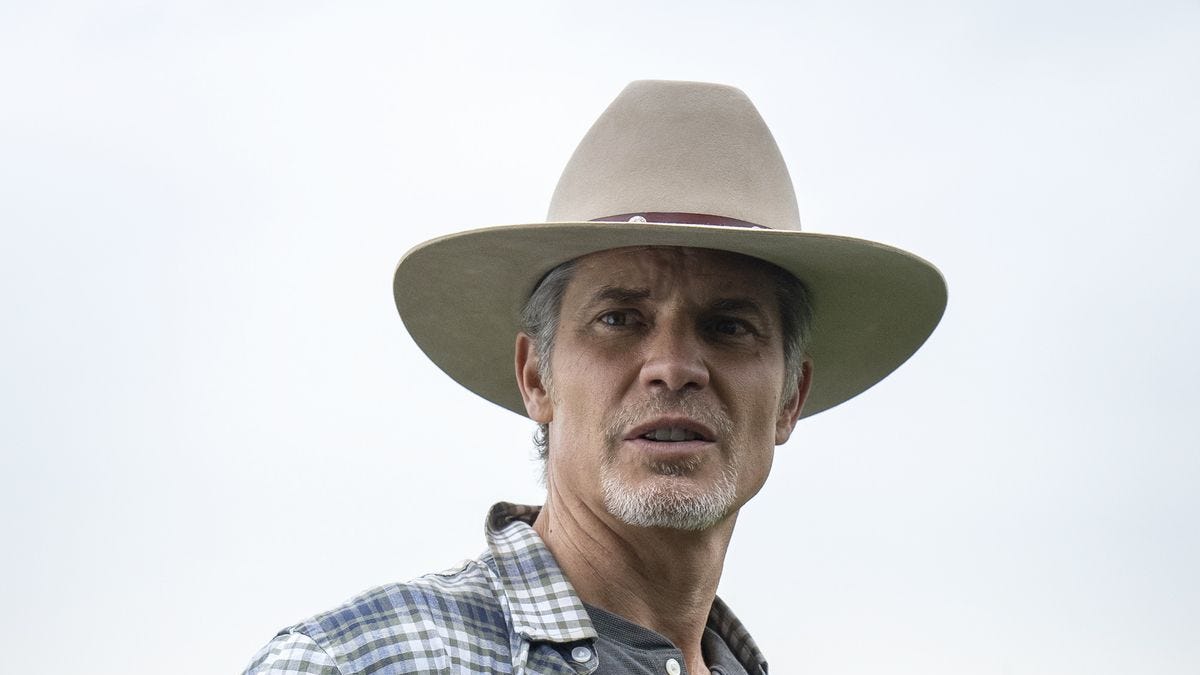 Raylan Givens is finally back. Eight years after Justified brought the Kentucky lawman's quest for justice to an end, Timothy Olyphant is reprising the role in Justified: City Primeval, a new limited series which transposes the Western drama—and its iconic protagonist—to Detroit.
Like Justified before it, City Primeval is based on the work of acclaimed crime writer Elmore Leonard. In this case, it's inspired by the plot of the 1980 novel City Primeval: High Noon in Detroit, albeit with Olyphant's U.S. Marshal filling in for that book's protagonist, detective Raymond Cruz, in the story's hot pursuit of "Oklahoma Wildman" Clement Mansell.
Mansell is portrayed in City Primeval by The Sandman star Boyd Holbrook, with Aunjanue Ellis (Lovecraft Country), Vondie Curtis Hall (Marvel's Daredevil) and Marin Ireland (Y: The Last Man) also playing key roles.
"I understand if people are saying, 'What are you doing, dude? Why are you bringing him back? It was such a good ending!' But hopefully they'll get a kick out of this one as well," Olyphant told the Hollywood Reporter. "It's a totally different cast. It's a totally different world, and yet, it's still the same show."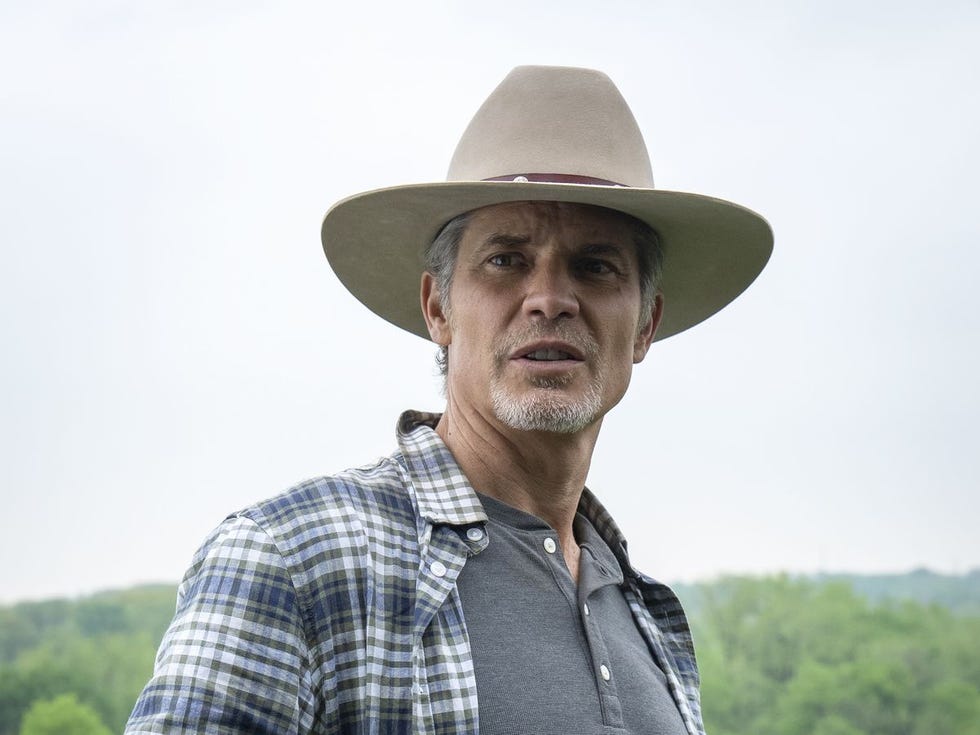 FX/Hulu
How can I watch Justified: City Primeval on cable?
Justified: City Primeval consists of eight episodes, the first two of which premiere on July 18, 2023 on FX starting at 10 p.m. Eastern Time. Subsequent episodes will be released at 10 p.m. ET on Tuesday nights until the season finale, "The Question," on August 29.
How can I watch Justified: City Primeval on streaming?
After each episode airs on FX, it will then be available to watch via streaming the next day on Hulu. So you can watch Episode 1 and 2 on Wednesday July 19, and new episodes every following Wednesday.
If you don't have a Hulu account, you can still watch the show: simply sign up for a free 30-day trial.
Philip Ellis is News Editor at Men's Health, covering fitness, pop culture, sex and relationships, and LGBTQ+ issues. His work has appeared in GQ, Teen Vogue, Man Repeller and MTV, and he is the author of Love & Other Scams.