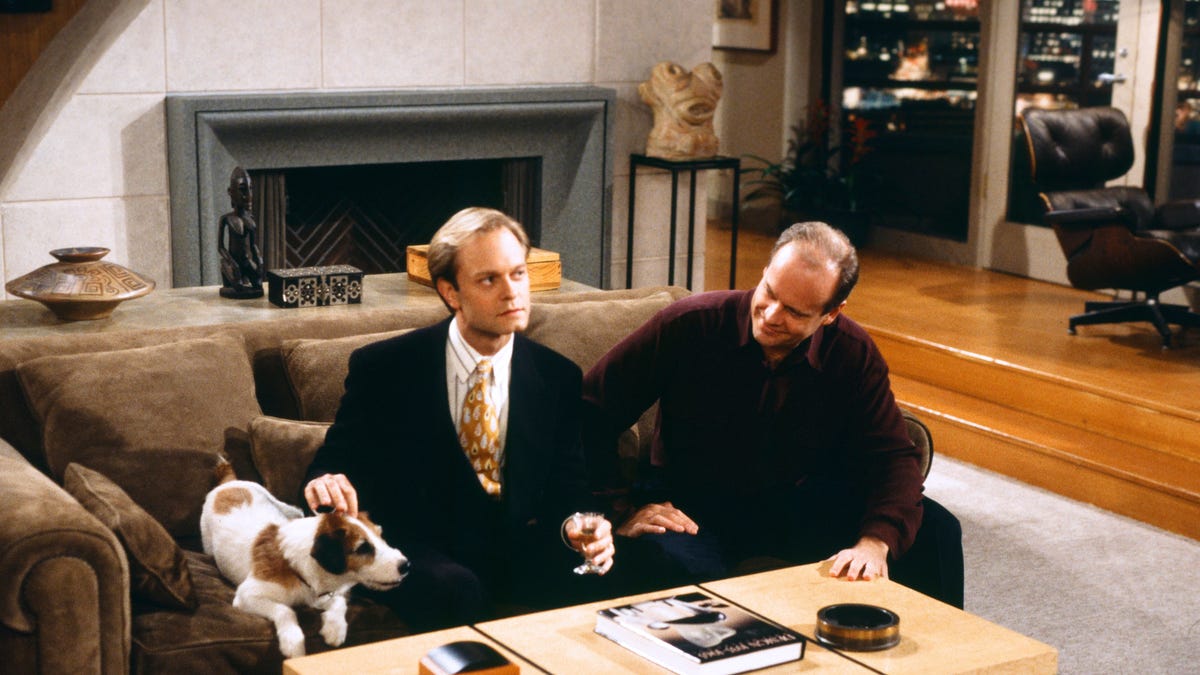 Dr. Frasier Crane is once again in Boston-set sitcom, a full 30 years since the end of Cheers and almost 20 years since his standalone spinoff Frasier left the building. The new revival stars Kelsey Grammer as the slightly pompous psychiatrist, who is now navigating a new era in his life as he adjusts to a teaching career and attempts to reconnect with his fully-grown son Freddy.
The revived series, currently streaming on Paramount+, includes a brand new cast of friends, family and coworkers of Frasier's—including one or two guest appearances from characters we last saw in Seattle. But while much of the original 11-season run of Frasier was spent on the neurotic protagonist's snarky, rapidfire back-and-forth with his even more neurotic brother Dr. Niles Crane, this time around he's flying solo.
Niles' cutting remarks—along with his extremely slow burn will-they-won't-they romance with Daphne Moon—were partly what made Frasier such a popular sitcom while it was airing. And Joe Cristalli, co-writer of the revival, originally hoped to recreate Frasier and Niles' dynamic in the new series. Unfortunately, David Hyde Pierce chose not to return.
"For a long time, the idea was that Frasier and Niles were going to run a black-box theater, like how they bought that restaurant and brought it back to life," Cristalli told Vulture. "But it's hard for Frasier and Niles to run the theater when you don't have Niles, so we had to step back from that."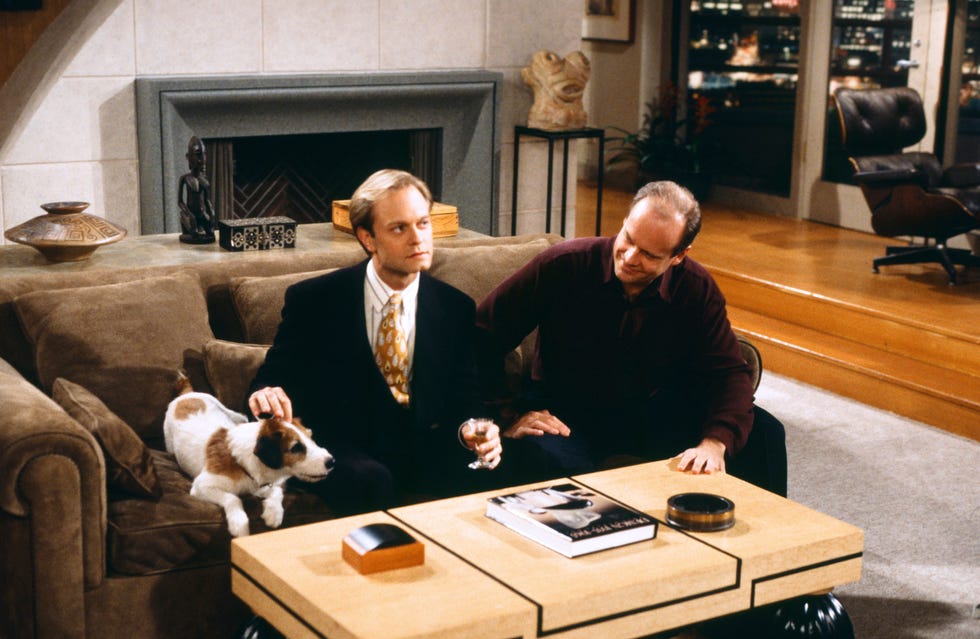 NBC//Getty Images
Grammer and Pierce have revisited their humorous brotherly dynamic in the years since Frasier ended, with Grammer voicing Sideshow Bob in The Simpsons and Pierce making several appearances as his supercilious younger brother Cecil Terwilliger. (One cameo even included a pretty great Maris joke for longtime fans.) However, when it came to returning to the role of Niles, it sounds like Pierce felt he was done with the character after such a long time.
"David basically decided he wasn't really interested in repeating the performance of Niles," Grammer told People. "In a very funny way, it just took us to a new place, which was what we originally wanted to do anyway, which was a Fraser third act. It's an entirely new life for him."
While Niles and Daphne don't appear in new episodes of Frasier, their son David (who was born during the original sitcom) is a regular character, meaning that along with Freddy, the comedic Crane family tree continues.
Philip Ellis is News Editor at Men's Health, covering fitness, pop culture, sex and relationships, and LGBTQ+ issues. His work has appeared in GQ, Teen Vogue, Man Repeller and MTV, and he is the author of Love & Other Scams.