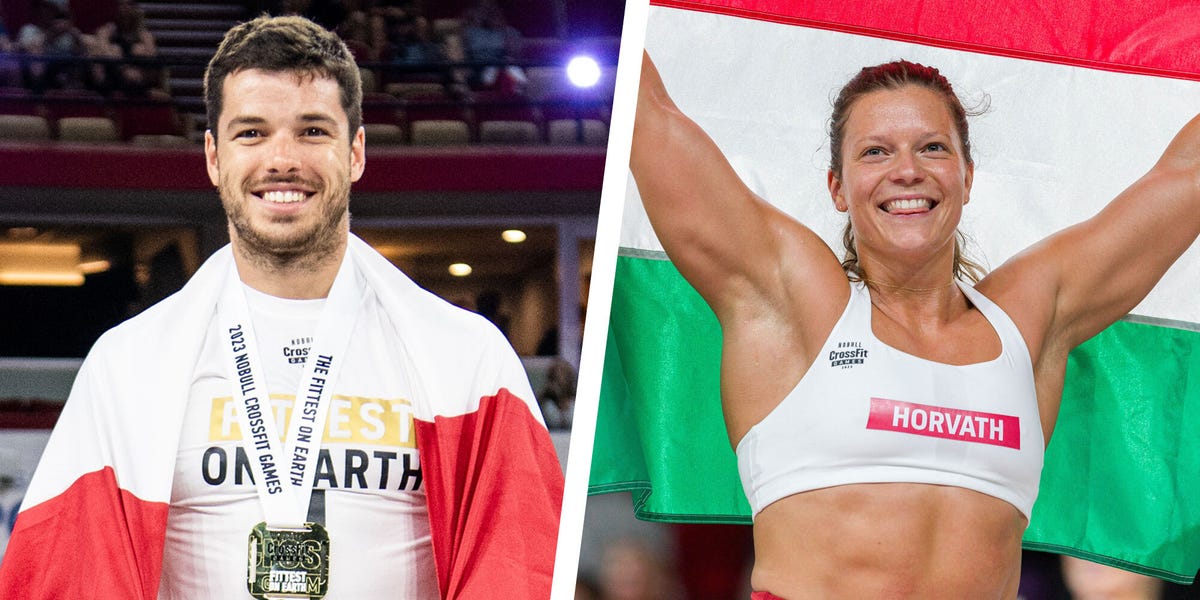 CrossFit LLC
AT THE END of six days of intense competition in Madison, Wisconsin, the 17th annual NOBULL CrossFit Games have just crowned its pantheon of champions for 2023. And after years of repeat winners Justin Medeiros and Tia-Clair Toomey holding onto the top spots on the men and women's podiums respectively, the Games crowned two new names as the "Fittest on Earth."
Canadian athlete Jeffrey Adler won in the men's category for the first time, after Roman Khrennikov (USA) sustained a sudden foot injury in Test 10 after sporting a lead for the first two-thirds of the Games. Khrennikov still finished third, behind Patrick Vellner (Canada).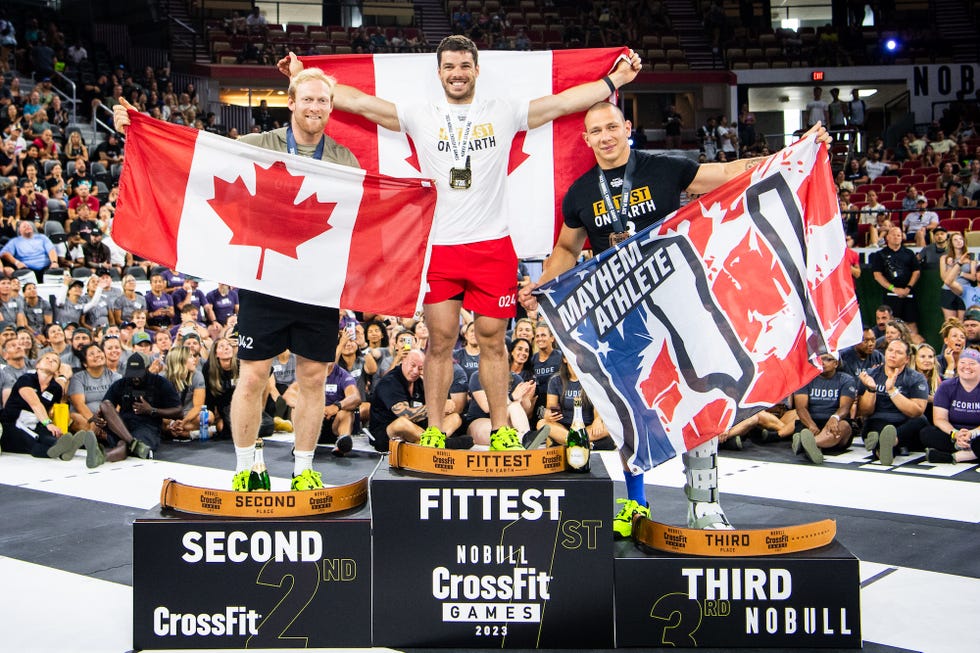 CrossFit LLC
Six-time Games champion Tia-Clair Toomey was absent from the 2023 season after she had her first child, turning the women's category something of an open field. Laura Horvath from Hungary, a previous second-place finisher, won her first-ever Fittest Woman on Earth title on the back of five test wins.
Horvath was very nearly edged out by Emma Lawson (Canada), who started out the day 48 points ahead—but Horvath's performance in Test 10 and 11 secured her victory. Lawson ended up taking second place, cementing her place in CrossFit Games history as the youngest ever competitor to reach the podium. Third place was taken by Arielle Loewen (USA), who came out of retirement to compete.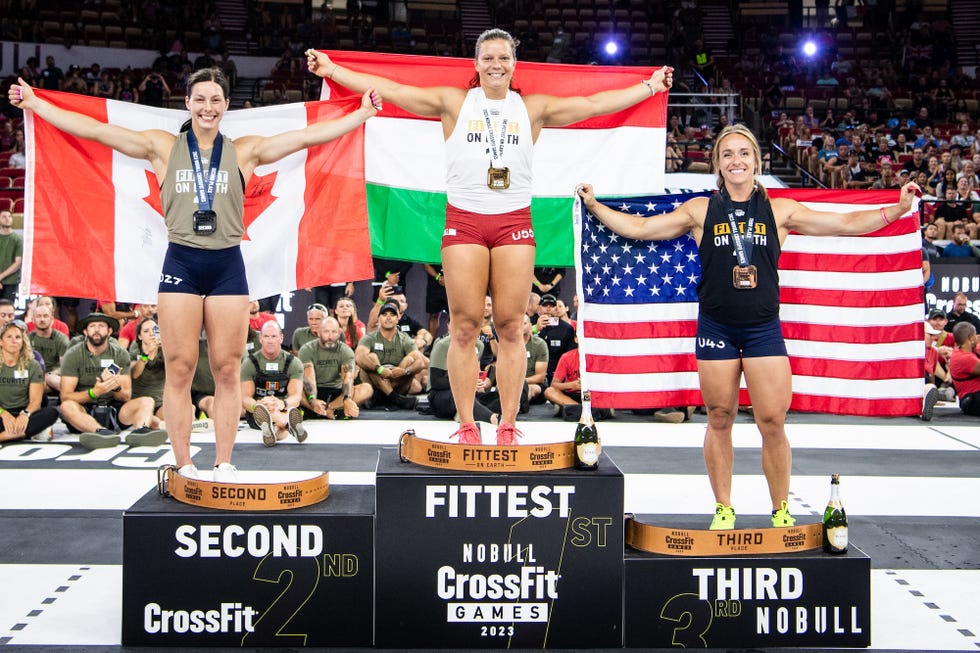 CrossFit LLC
In the teams category, CrossFit Invictus placed first, making this their third championship after their wins in 2018 and 2022. They also made history as the only team to compete in every single event since the very first CrossFit Games.
Philip Ellis is News Editor at Men's Health, covering fitness, pop culture, sex and relationships, and LGBTQ+ issues. His work has appeared in GQ, Teen Vogue, Man Repeller and MTV, and he is the author of Love & Other Scams.
Advertisement – Continue Reading Below
Advertisement – Continue Reading Below