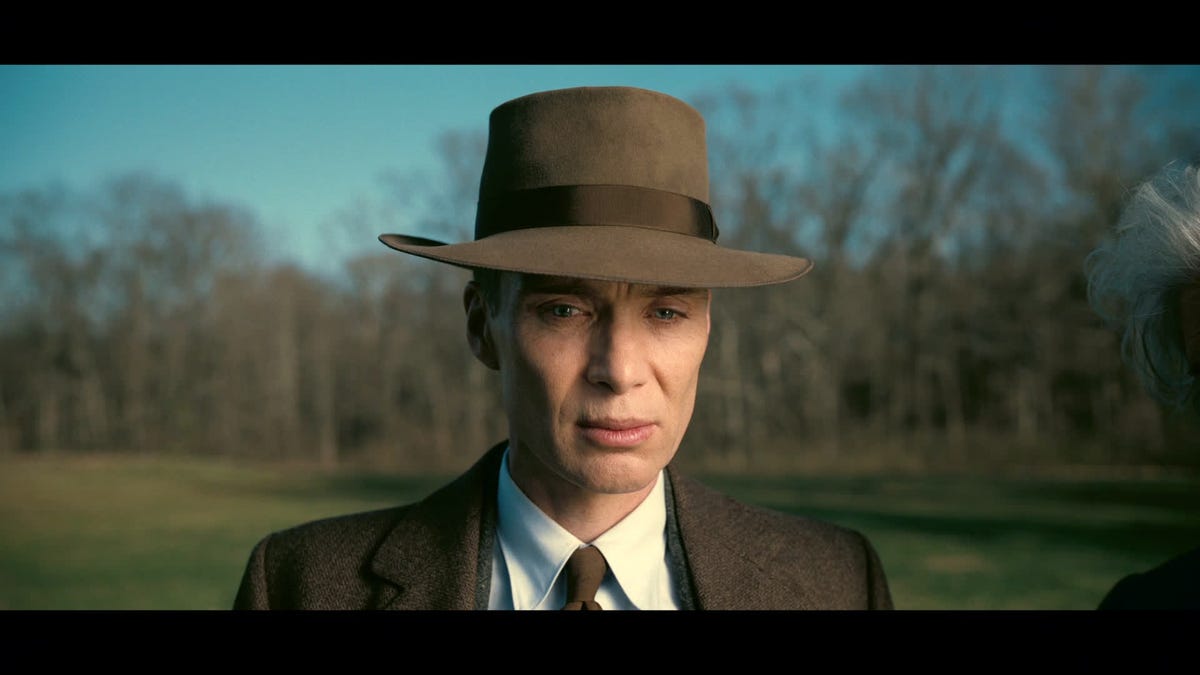 If you're anyone who's been on the Internet within the past month, you've definitely, definitely heard of Oppenheimer and Barbie. The two films are set to face off at the box office on the same massive weekend for cinema, as both officially were released into the world on July 21. While some moviegoers plan to see just one film or the other, some are determined to see both, potentially even on the same day. The weekend is likely the biggest movie event since the pandemic began.
At the heart of the fanfare is Christopher Nolan's newest film, Oppenheimer. The biopic follows J. Robert Oppenheimer, the famed theoretical physicist who helped create the atomic bomb. The film delves into both his personal and professional life, along with the internal turmoil of creating and utilizing the deadliest weapon known to man. The film boasts a stacked cast, including Cillian Murphy, Florence Pugh, Emily Blunt, and Robert Downey Jr.
Reviews are in from Rotten Tomatoes, and it's clear the film is one of Nolan's best (although as we've found in our ranking, he has yet to make a true dud). Anyone who's a fan of masterful cinema, or just a history buff, should enjoy watching Oppenheimer. You won't want to miss it, especially because you can combine it with the lighthearted Barbie to brighten your day after watching such a serious film.
So if you're convinced and want to watch Oppenheimer, buckle up. The excitement for the film has made it near impossible to grab a seat for the film's first weekend, which means you might have to wait later in the theatrical run to see it, or wait until it heads to a streaming platform. Here's when that may happen.
How to Watch Oppenheimer
Right now, Oppenheimer is only available to watch in theaters. Movies usually have a theatrical run of at least a month, and it can be extended if the film does particularly well. Oppenheimer may be in theaters for a while yet, so if you want to see it, snag your tickets now.
When Will Oppenheimer Head to Streaming?
While it's not clear when the film will go to streaming, it's possible to guess where the film will go when it does inevitably head to a platform. The film is distributed by Universal Pictures, which is owned by NBCUniversal. It's likely Oppenheimer will head to Peacock when it does go to a streaming platform. As for when that may be, it's possible by the fall the film will be available, but on-demand and streaming transition is at the discretion of the distributor.

Milan Polk is an Editorial Assistant for Men's Health who specializes in entertainment and lifestyle reporting, and has worked for New York Magazine's Vulture and Chicago Tribune.