Our product picks are editor-tested, expert-approved. We may earn a commission through links on our site. Why Trust Us?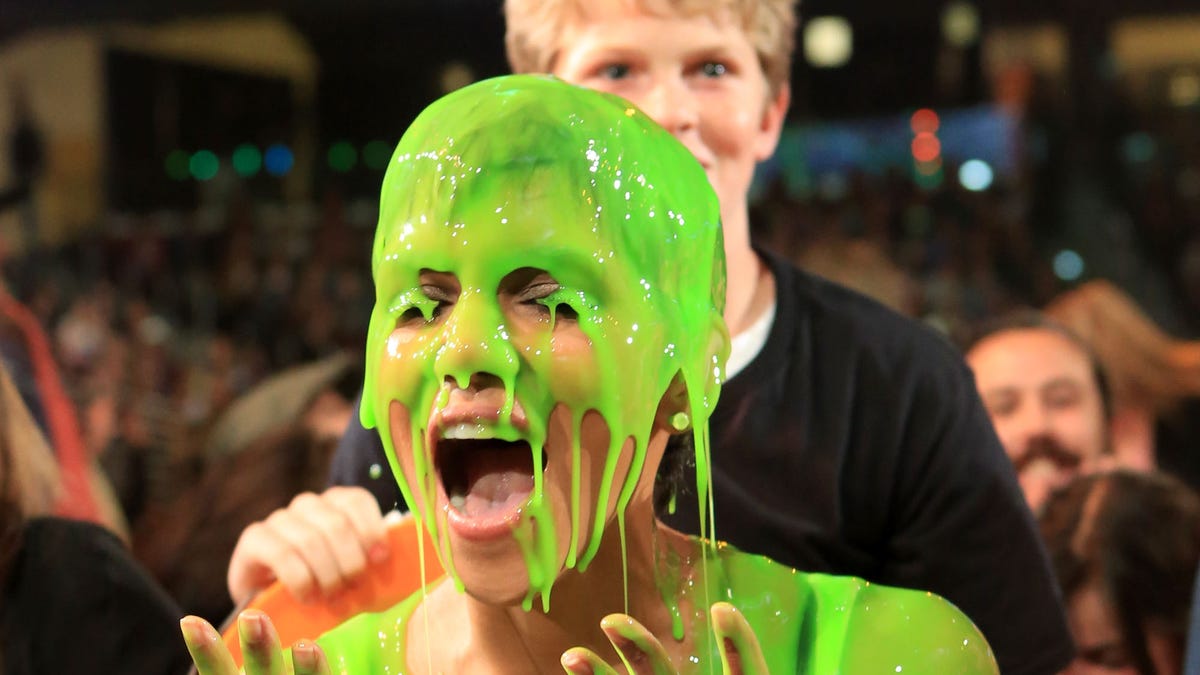 It looks like a picture of Halle Berry is the cover artwork for the new single by Drake—but the actress isn't happy at all, saying that the rapper did not ask her consent or even inform her that he planned to use the image.
The photo depicts Berry getting slimed at the 2012 Nickelodeon Kids' Choice Awards, and Drake clearly thought it a thematically appropriate selection for his collab with ex-girlfriend SZA, entitled "Slime You Out." (The picture is available on Getty Images, and can therefore be licensed by anybody for a fee.)
Both Drake and SZA dropped the image on their socials on Wednesday September 13, teasing the release of the song, which is also the lead single from Drake's new album For All the Dogs.
Berry soon caught wind of the fact that she had been made the unwitting face of the song, and took to Instagram to air her annoyance.
"Sometimes you have to be the bigger guy… even if you're a woman!" the Oscar winner wrote. Berry clarified her remarks in the comments, responding to a fan's question and confirming that her post was in response to Drake using the picture of her.
"Didn't get my permission," she said. "That's not cool I thought better of him!"
It's not the first slightly baffling choice that Drake has made in terms of what to post on Instagram to promote his music. Just last week, he revealed that he keeps all of the bras that his female fans throw at him while he's performing, sharing a photo of the sizeable collection he has acquired while touring.
Philip Ellis is News Editor at Men's Health, covering fitness, pop culture, sex and relationships, and LGBTQ+ issues. His work has appeared in GQ, Teen Vogue, Man Repeller and MTV, and he is the author of Love & Other Scams.
Advertisement – Continue Reading Below
Advertisement – Continue Reading Below