LET'S TALK about classics: classic style, classic brand, classic staple, classic comfort, and classic craftsmanship. Needless to say, a clothing item that meets all of the above will become your everyday wardrobe hero. But where to find it? We'll let you in on a little secret: Gildan's best-selling plain t-shirts on Amazon are the all-around classic apparel you need. And the best part is, it costs only around $5 for each tee.
Pros
Affordable, reliable everyday style
Breathable, soft, and moisture-wicking
Versatile as undershirt or standalone tee
Flattering fit that works for every body type
Suitable for different casual occasions
Cons
Seams on the inside look a bit messy
Style is plain and basic
| | |
| --- | --- |
| Material | 100% Cotton (90% Cotton, 10% Polyester for some colors) |
| Fit | Classic |
| Size | S-XXL |
| Length | Below belt/waist |
| Best for | Everyday, lounging, layering, working out |
At first look, Gildan's Crew Neck T-Shirts are merely an affordable, reliable set of undershirts. But having scoured through customer reviews on Amazon as well as tried out these tees myself for six weeks straight, I found that this bestselling multipack, which has received thousands of five-star reviews on Amazon for its moisture-wicking, soft, breathable fabric and an easy yet flattering fit, also excelled as standalone tees when worn as either a workout shirt or my everyday basic top.
At only $5 a piece, Gildan's Crew Neck T-Shirts are anything but basic and genuinely make a point that the classic is also the best. Read our in-depth hands-on review of the Gildan Crew Neck T-Shirts below and you'll see why.
---
The Quality Will Surprise You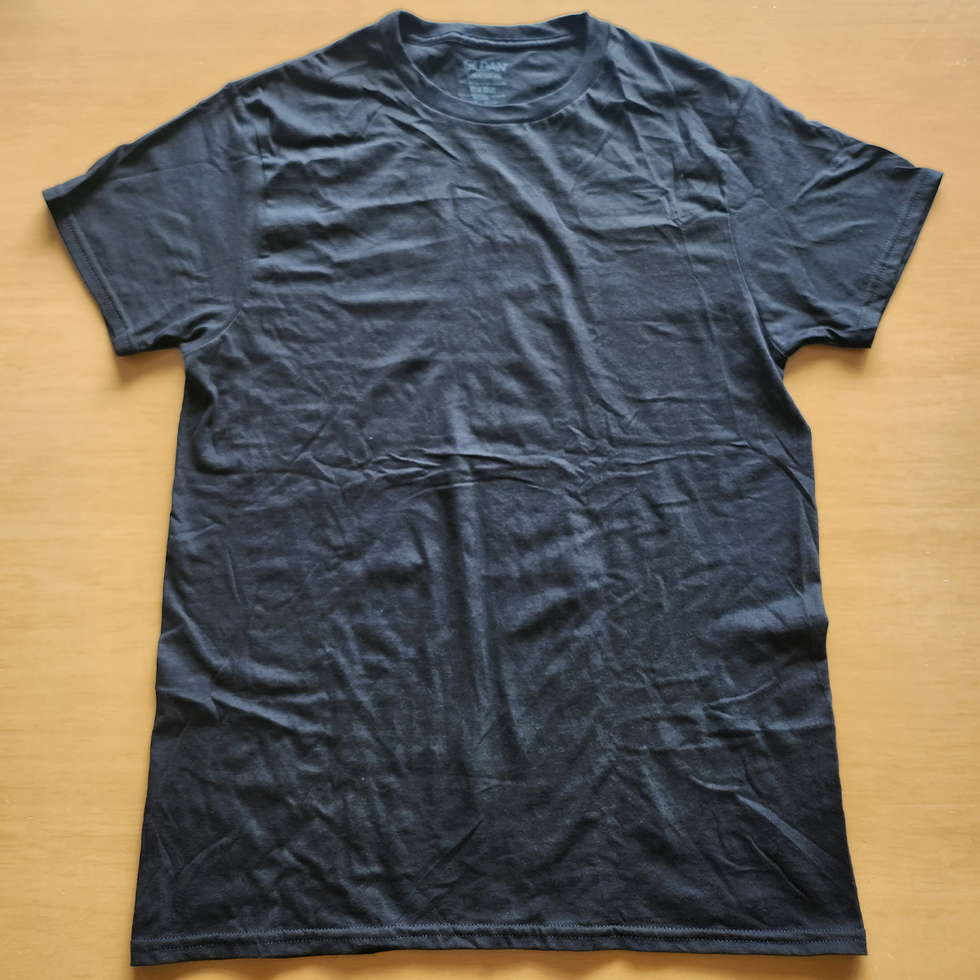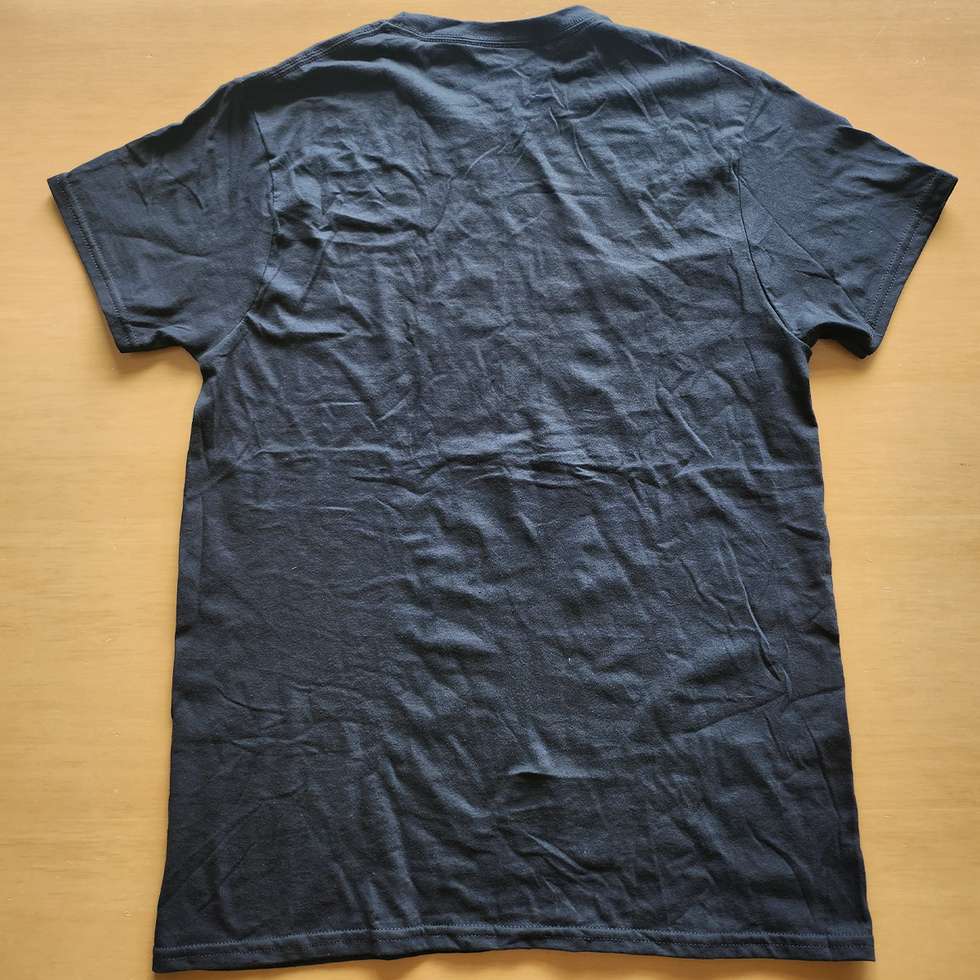 Gildan has a reputation for being committed to producing high-quality clothing, and the Crew Neck T-Shirts are no exception to the brand's reputation. From the first wear, the fabric and stitching of these tees felt sturdy and durable. After six weeks of testing, I found that the fabric was able to withstand daily wear and tear without losing its shape. Having put the shirts through at least five cycles of wash and dry, these Gildan t-shirts still look brand new to this day and have not shrunk in fit or faded in color. The stitching of threads and seams also has not fallen or broken off.
However, when turned inside out, I did see that the seams looked a bit messy in a few places, particularly how a few longer threads were hanging out. A pair of scissors can easily take care of those.
SHOP GILDAN'S CREW NECK T-SHIRT
---
They're the Go-to for Everyday Comfort
The consensus of how comfortable these Gildan Crew Neck T-Shirts are is pretty much unanimous, per customer reviews on Amazon: they're the go-to for everyday comfort, for different activities nonetheless. Made in 100% premium cotton jersey, the tag-free fabric feels soft and breathable, making the tee perfect for layering or lounging. The built-in moisture-wicking tech has also been able to keep me cool and dry during warmer days or, most recently, when I was doing a full house cleaning. The fabric's natural stretch can also stand up to workouts. Hence, whether I'm running errands, grabbing groceries, or chilling at home, Gildan's Crew Neck T-Shirts always make me feel good.
Although the inside of the fabric is not necessarily the smoothest and will feel a bit rougher than expected, rest assured that it 100% does not itch or irritate my skin. Additionally, if you perspire too much wearing this tee, sweat marks will show themselves. Just something to think about.
SHOP GILDAN'S CREW NECK T-SHIRT
---
You Won't Find a Better Fit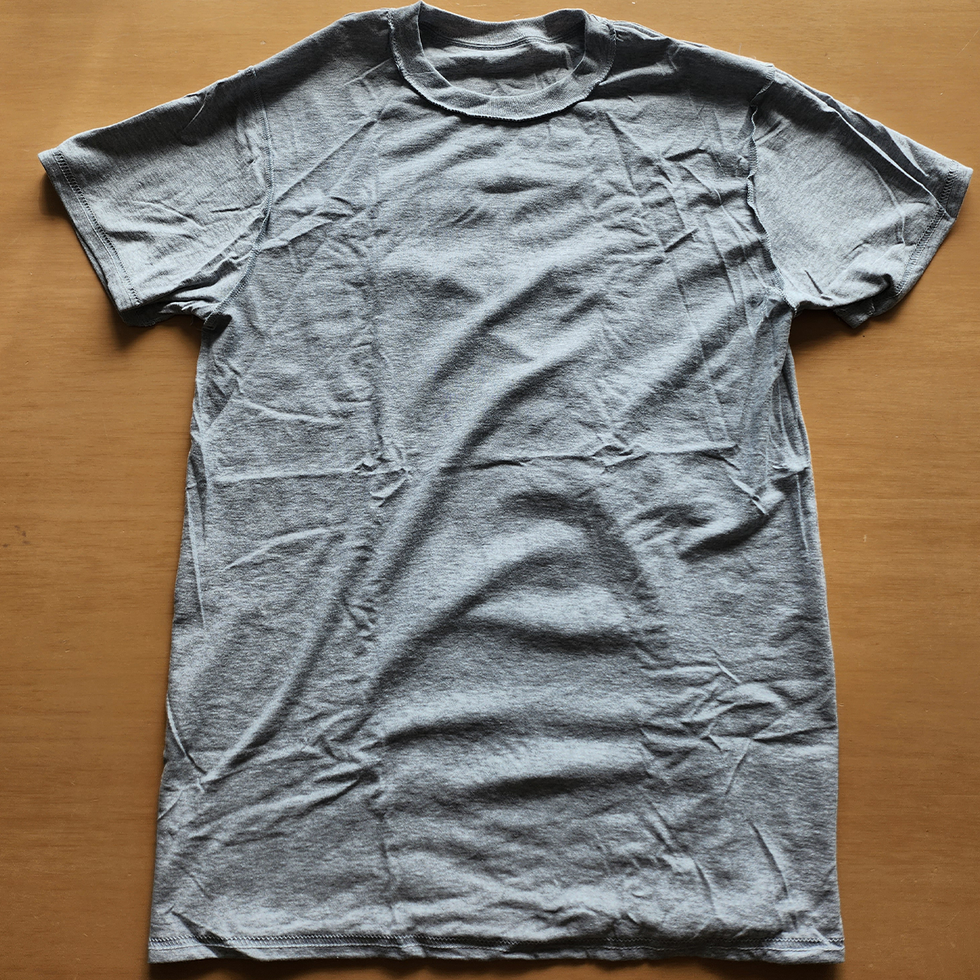 Front (inside out)
Maverick Li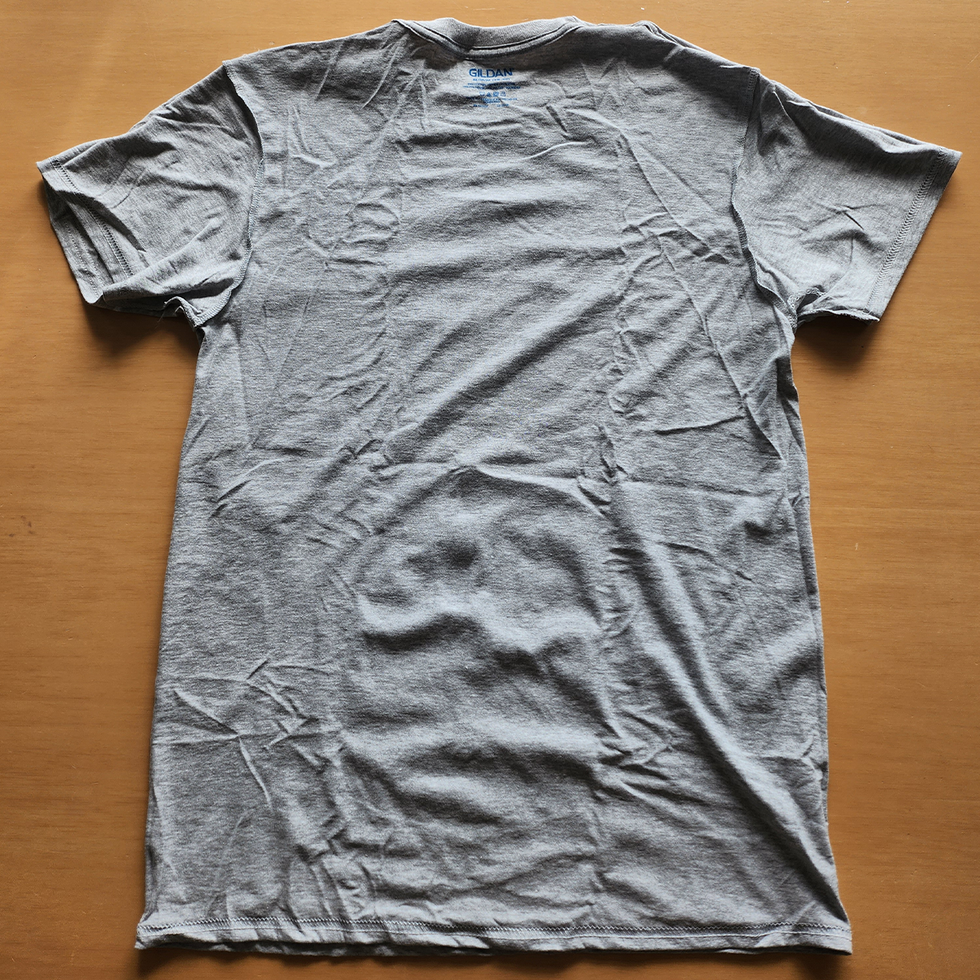 Back (inside out)
Maverick Li
From my first wear, I was adorned with how flattering Gildan's Crew Neck T-Shirt fitted: the design and cut not only look good on different body types but also feel comfortable. The neck opening is not too big and sits perfectly against my collarbones without being too tight or too loose. I also love how the sleeves hug my biceps snugly without constricting my movement. The length is perfect for tucking, but these tees look great untucked as well for a casual, relaxing style.
If you've got a "dad bod", a buyer on Amazon (who's of that body type) says that "they don't stretch too much after being worn… and I like the way they fit, I ordered XL." If you're big and tall, another buyer on Amazon comments that these shirts are perfect for tall men: "These were perfect length [for my husband], going past his belt to his back pants pocket. He loves that he doesn't have to tug down his shirts anymore."
SHOP GILDAN'S CREW NECK T-SHIRT
---
The Style Is Versatile—and Reliable
Sure, these Gildan Crew Neck T-Shirts are as plain as a t-shirt can be style-wise, but nothing is preventing you from looking damn good in them. Personally, I love wearing them as undershirts and layering them under a jacket or shacket to ensure I'm getting the most comfort, which is why at $5 a piece, these tees are so easy to stock up and wear every day for layering. But I've also worn them solo casually, such as pairing a black one over khakis for a semi-casual fit when going out, or a navy one over grey joggers or sweatpants for that classic athleisure look. (The shirt's fit is what'll really make you look great when you wear it on its own.)
SHOP GILDAN'S CREW NECK T-SHIRT
---
Final Verdict
I have spoken—and so have over 200,000 customers on Amazon who gave Gildan's Crew Neck T-Shirts a five-star rating: packing reliable quality, everyday performance, a stellar fit, and versatile style in a five-dollars-per-piece price tag, this tee is for any man who recognizes the values of a bang-for-your-buck product. Considering that a five-pack costs only $25, these Gildan Cotton Crew Neck T-Shirts will easily earn a spot in your daily wardrobe rotation. While they're not the most style-forward and look a bit plain and basic, these classic tees are nonetheless perfectly cut out for everyday wear.
SHOP GILDAN'S CREW NECK T-SHIRT
---
Read More of Our Style Product Reviews
Vuori Kore Shorts Review | Patagonia Baggies Review | Vuori Sunday Performance Jogger Review | Lululemon ABC Pants Review | Cariuma Sneakers Review

Style and Commerce Editor
Maverick Li is the Style & Commerce Editor of Men's Health, where he covers clothing, footwear, watches, and grooming. He was previously the Assistant Commerce Editor at Esquire.