IF WE'RE being 100% honest, before we had any idea what Mrs. Davis—Peacock's new genre-bending absurdist thriller sci-fi series—was about, we were going to be watching and along for the ride. That's because the show comes from a co-creator, Damon Lindelof, who is responsible for some of the best shows of the last two decades: he was co-creator on Lost, The Leftovers, and Watchmen. That's the kind of resume that will lead loyal TV fans blindly into whatever comes next.
As if that wasn't enough, Mrs. Davis comes with a dynamic star: Betty Gilpin. Gilpin is probably best known for her role in Netflix's underrated (and unjustly cancelled) female wrestling series GLOW, but she got the chance to work with Lindelof in 2020's The Hunt (which he co-wrote) and prove some serious ass-kicking bonafides. Without question, this is a team-up that should prove fruitful for some top-notch TV watching.
But where does someone who's already made some of the generation's great TV go next? To something deeply funny, deeply thrilling, almost creepily timely, and almost indescribable, that's where. Mrs. Davis, which Lindelof co-created with The Big Bang Theory writer Tara Hernandez, has something at the center of its plot that we hear about almost every day in the news: AI.
As we enter a time where Chat GPT and Siri (and everything in between) are becoming more and more popular, Mrs. Davis asks an important question that we've all probably wondered: what if that AI kept getting bigger—and then became evil? Gilpin plays Sister Simone, a nun who takes that evil AI (the titular Mrs. Davis) head on, and is joined by her wonderfully mustachioed cowboy ex-boyfriend, Wiley (played by the busy Jake McDorman, who will also appear in FX's Class of '09 in a few weeks).
If this all sounds a bit absurd, and like a lot is going on… you're absolutely right. And that's the point—Mrs. Davis is a jolt of confusing maximalist fun that will pull you right into the world, and leave you constantly wanting more.
And you'll get more—over the course of eight first season episodes. Here's when you can watch them all, starting with a huge four-episode premiere.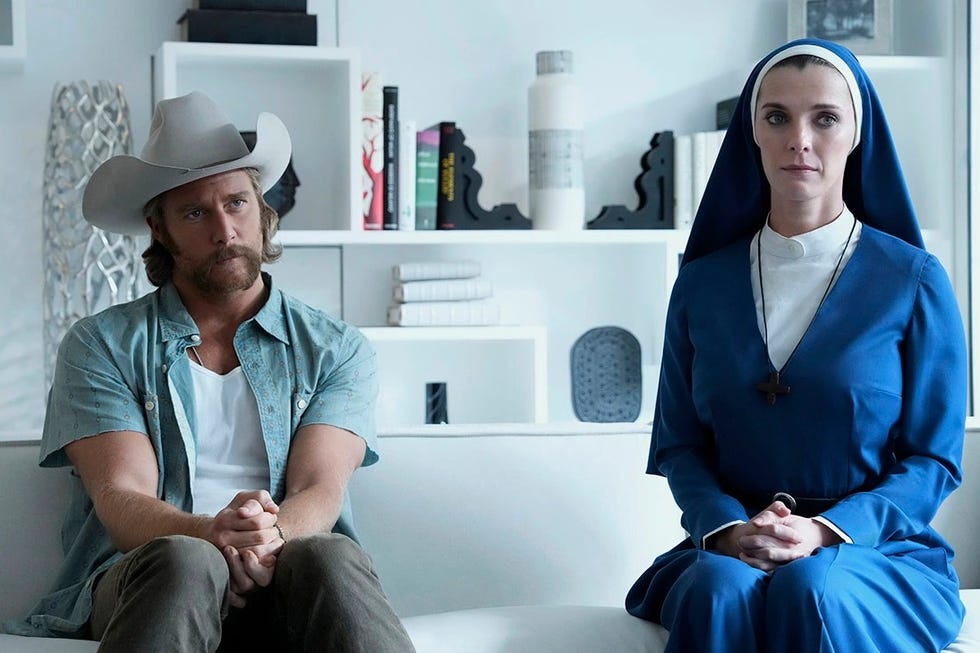 Peacock
When is the next episode of Mrs. Davis coming out?

Each episode of Mrs. Davis Season 2 will stream on Peacock on Thursdays, starting on April 20. That means the next episode will debut on April 27, 2023.
How many episodes of Mrs. Davis are left?

Peacock's Mrs. Davis will be 8 episodes in total, and the first four of those eight have now been released. The rest of the episodes will be released weekly. That means there are four episodes—and four weeks of Betty Gilpin's nun battling evil A.I.—remaining until the end of the first season.
Here's the complete release schedule for Mrs. Davis on Peacock.
Episode 1 – Now streaming as of April 20
Episode 2 – Now streaming as of April 20
Episode 3 – Now streaming as of April 20
Episode 4 – Now streaming as of April 20
Episode 5 – Streaming on April 27
Episode 6 – Streaming on May 4
Episode 7 – Streaming on May 11
Episode 8 – Streaming on May 18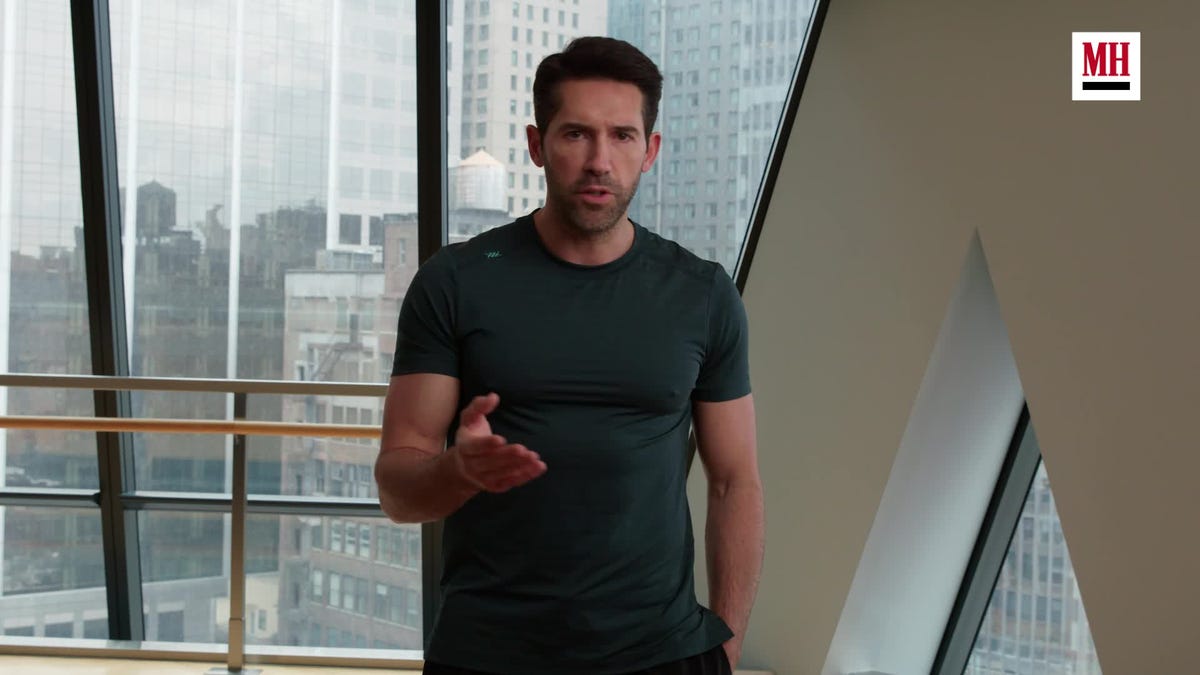 Evan is the culture editor for Men's Health, with bylines in The New York Times, MTV News, Brooklyn Magazine, and VICE. He loves weird movies, watches too much TV, and listens to music more often than he doesn't.