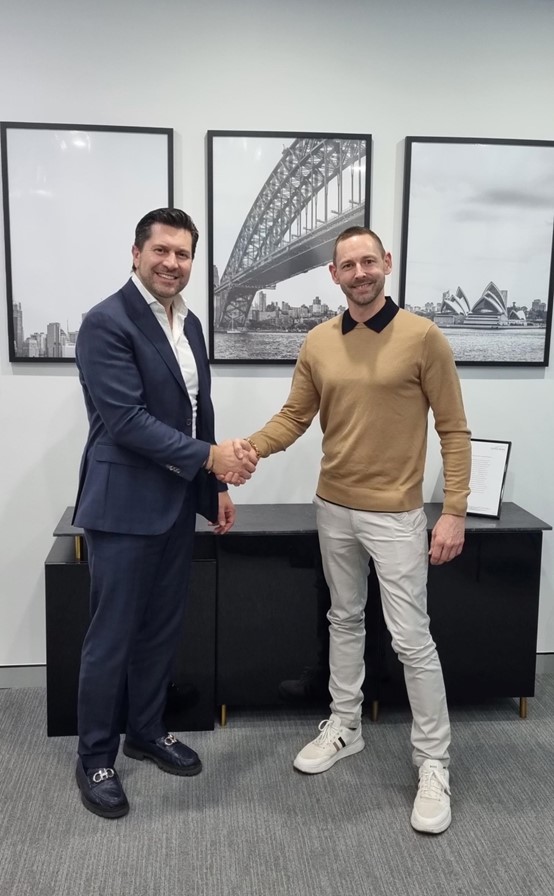 Hinwil, Switzerland, September 18, 2023 –(PR.com)– Ferag AG, a renowned family-owned Swiss company with over 65 years of experience as a global market leader in material flow systems, and dereOida, an Australian pioneer in warehouse automation software with their revolutionary doWarehouse system, are uniting their strengths to offer an unparalleled intralogistics solution to businesses across various industries.
dereOida's flagship product, doWarehouse, presents a holistic single view across the warehouse. With the freedom to select any automated system, customers can seamlessly integrate their chosen hardware into doWarehouse, all while benefiting from dereOida's outstanding support services. The doWarehouse system enables the user to streamline processes, enhance productivity, reduce costs and allows for continuous improvement through insightful analytics. Notably, it provides a single source of truth, revolutionizes sortation management, replaces cumbersome spreadsheets, and optimizes warehouse space utilization.
Ferag AG's legacy as a family-owned Swiss company specializing in intralogistics solutions and the development, design and distribution of material flow systems is built upon innovation, quality, and a commitment to customer satisfaction. With a global presence across 18 countries and a team of over 600 dedicated professionals, Ferag has consistently delivered cutting-edge sorting, conveying, buffering and Order Fulfilment Solutions to a diverse range of industries.
The merger of these two industry innovators presents a transformative offering for businesses seeking to optimize their warehouse operations. By combining Ferag's unparalleled expertise in material flow systems and design with dereOida's state-of-the-art software solutions, customers can expect an end-to-end solution that addresses every aspect of intralogistics with unprecedented quality, reliability, and support.
Key Benefits of the Merger:
Comprehensive Intralogistics Solutions: Customers now have access to a complete suite of intralogistics solutions that cover the entire spectrum of warehouse automation and management.
Synergy of Expertise: The merger brings together Ferag's decades of experience in equipment intralogistics with dereOida's cutting-edge automation software, resulting in a holistic and advanced hardware and software intralogistics solution.
Optimized Productivity: Businesses can leverage the power of doWarehouse's real-time insights and analytics to drive continuous improvements and optimize their operations.
Simplified Support: dereOida's single point of contact for hardware and software support ensures seamless assistance and quick issue resolution for enhanced customer satisfaction.
Quotes From CEOs:
Tommaso Ramundo, CEO Ferag AG, commented:
"We are thrilled to announce our merger with dereOida, a strategic move that not only strengthens our position in the market but also propels us forward in achieving our long-term goals. This partnership is a pivotal part of our goal to attain Ferag Excellence 2025, as we relentlessly pursue the realignment of our global sales strategy to effectively meet the changing needs of our customers. By combining the strengths of Ferag and dereOida, we are poised to deliver an even more comprehensive suite of solutions to our valued customers, reaffirming our commitment to excellence and quality in every aspect of our business."
Karl Friesenbichler, CEO dereOida, commented:
"I am very excited to announce our merger with Ferag. As we embark on this journey together, our focus remains steadfast on delivering unmatched quality, unwavering customer service, and cutting-edge solutions. The synergy between our teams and the complementary nature of our offerings creates a powerful force that will undoubtedly shape the future of our industry.
"Our customers have always been at the heart of what we do, and this merger only strengthens our ability to provide them with the best. We are dedicated to ensuring a seamless transition, maintaining the highest standards, and upholding the trust you have placed in us."
Both CEOs commented:
"The combined expertise and resources of Ferag and dereOida enable us to explore new horizons and drive innovation at every turn. Not only can we unite our wealth of expertise and resources, but we can also nurture synergies by sharing knowledge and technology, thus leveraging the finest aspects of both entities. Our existing networks provide newfound access to untapped markets, driving growth and expansion. The amalgamation stimulates innovation as we synergise our creative capabilities and diverse skill sets. With this merger, we are confident that our overall competitiveness will be strengthened, enabling us to achieve remarkable results and elevate the level of value we offer to our customers, partners, and stakeholders."
Ferag America Inc.
Franziska Graz
+1 (856) 842-0600
www.ferag.com

Contact