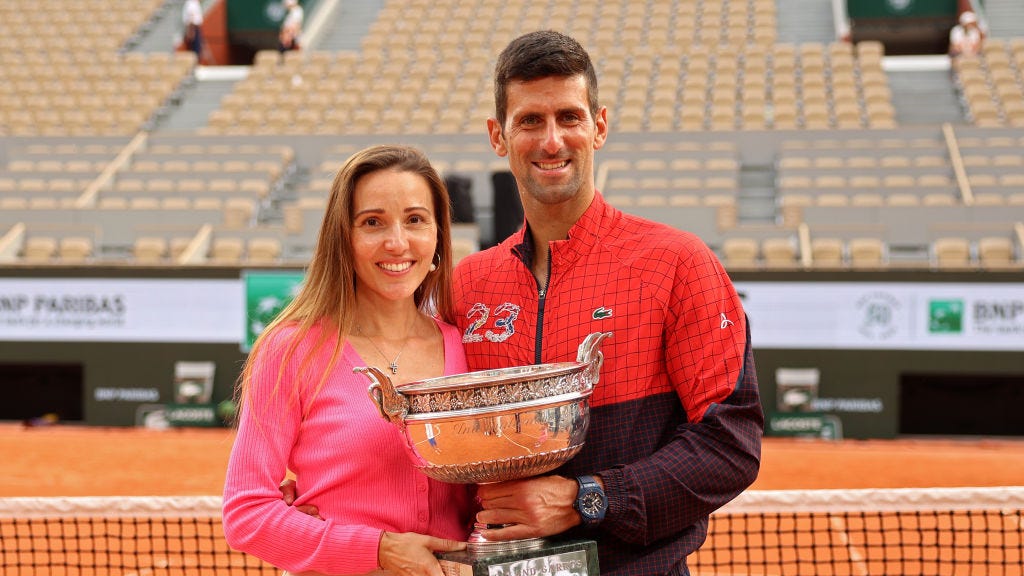 Novak Djokovic is currently preparing to avenge his 2021 US Open defeat to Daniil Medvedev, with the Serbian tennis legend going up against the Russian pro in tonight's final. If he wins, Djokovic will have secured his 24th Grand Slam victory.
"I understand every time in a Grand Slam final, it's another shot for history," Djokovic told the BBC. "I'm aware of it, and of course I'm very proud of it… But I don't have much time, nor do I allow myself to reflect on these things or think about the history too much. When I did that in the past, like the 2021 final here, I was maybe overwhelmed with the occasion and the opportunity, and I underperformed. I don't want this to happen again. I'll try to just focus on what needs to be done and tactically prepare myself for that match."
Cheering on Djokovic from the crowd will be his wife, Jelena Djokovic, née Rustic, who has been one of his longest-standing, staunchest supporters.
Novak and Jelena were high school sweethearts
The couple first meet as teenagers, attending the same high school in Djokovic's hometown of Belgrade, Serbia, and they began dating in 2005. They stayed together after high school, despite the fact that Djokovic eschewed further education in favor of pursuing his tennis career, while Jelena attended university in Milan, Italy.
"Us getting together was like science fiction almost," she once said in an interview. "I was a student barely getting by, and he was a very young tennis player who also had no money to spare on expensive trips… We contrived and devised these plans how to meet, how to make our relationship work."
The importance of education has continued to be a theme in their personal and professional lives. Djokovic has previously stated that his "one regret" was not going to university, saying: "I really like the idea of educating yourself and being part of a group of students." After moving to Monte Carlo together, he founded the Novak Djokovic Foundation to help Serbian children access education, and Jelena took on the role of Director.
They got married in 2014 and have two children together
The couple got engaged in September 2013. Then in July 2014, after Djokovic's second championship win at Wimbledon, they got married in a small ceremony in Montenegro. Jelena was pregnant with their first child when they tied the knot, and gave birth to their son Stefan later that year. In 2017, they had a daughter, Tara.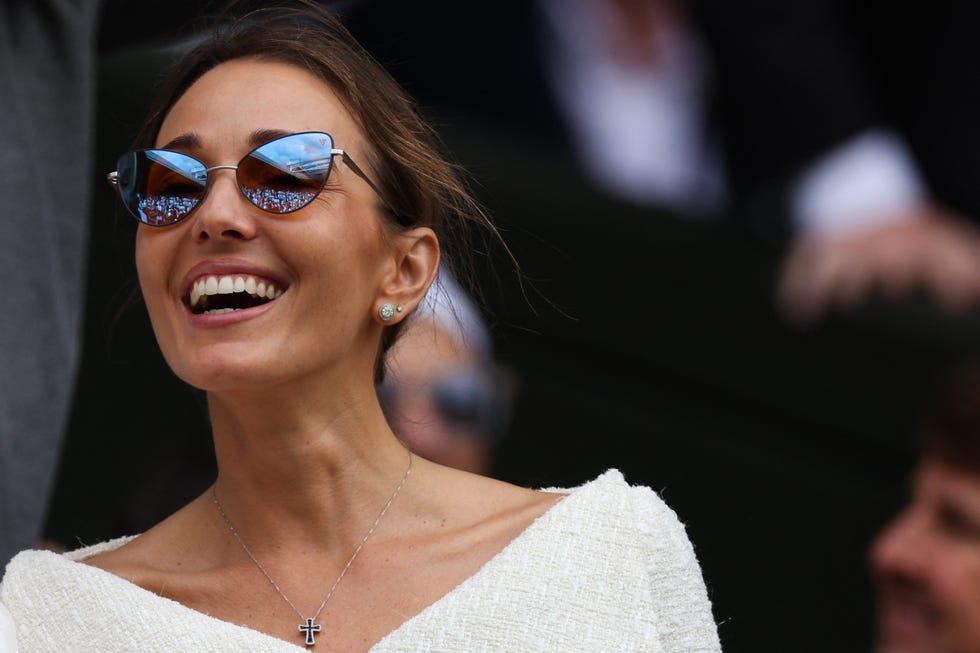 ADRIAN DENNIS//Getty Images
Jelena is her husband's biggest fan
Jelena has joked in interviews that her enthusiasm sometimes gets the better of her during Djokovic's high stakes tennis games.
"I have to be careful as I don't want to get too emotional and distract Novak," she told the Daily Mail. "It's about what the guys want. We don't want them to see us get emotional. When I'm at home watching him on the TV, I get even more passionate because I know the cameras aren't on me."
Philip Ellis is News Editor at Men's Health, covering fitness, pop culture, sex and relationships, and LGBTQ+ issues. His work has appeared in GQ, Teen Vogue, Man Repeller and MTV, and he is the author of Love & Other Scams.