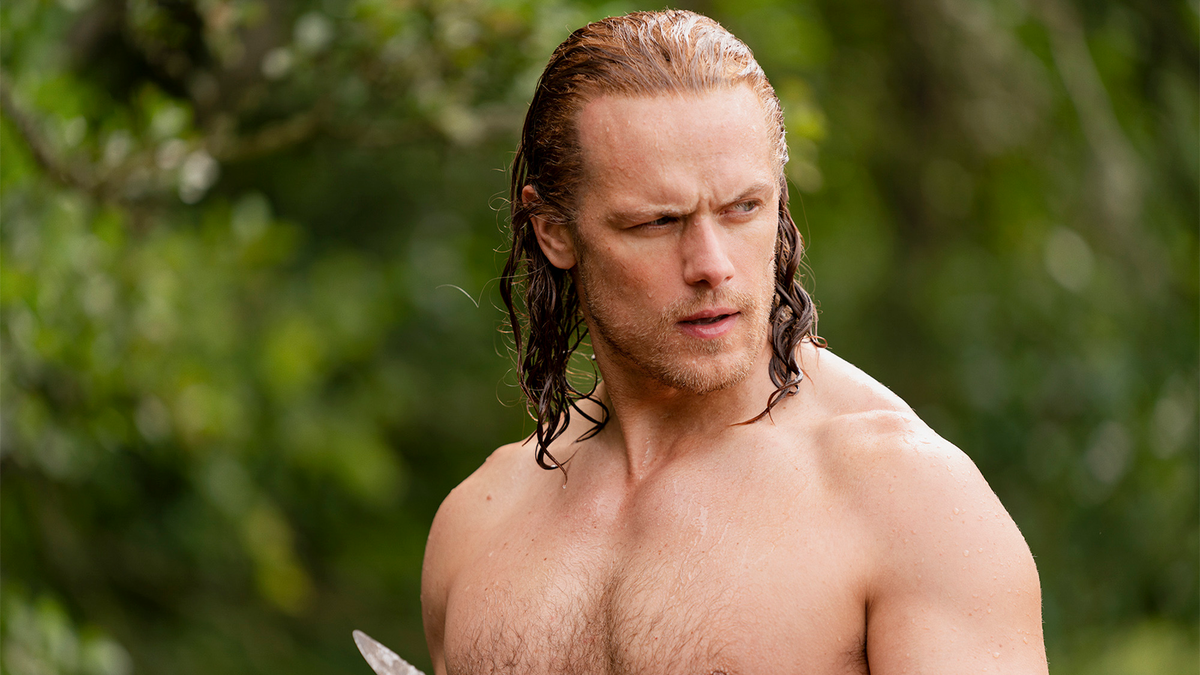 When the Outlander team shoots, they shoot early. They shoot early and they shoot outdoors and they shoot in the food-desert of the Scottish highlands, where Sam Heughan gets hungry. So Sam Heughan packs snacks. He brings fruits and nuts and "anything I can hide in my sporran, which is my little bag that I wear with my kilt. Usually a protein bar." Which means that when Jamie Fraser hikes across 18th century Scotland, he does so with a protein bar from 2023 in his kilt pocket.
Heughan is currently in production on a new series, The Couple Next Door, while Outlander airs its penultimate season. In an interview with Men's Health, Heughan breaks down his Outlander diet, including what he eats on and off set.
"It's all about balance. It's not about one extreme or the other," Heughan summarizes, before extolling the benefits of black coffee, which he drinks to the extreme. The morning, he says, usually begins with lemon water and then a post workout protein shake (greens powder, blueberries, mint, ginger, ice, water or nut milk). Breakfast is something egg-based with avocados and veggies (arugula or spinach). Some sporran-held snacks gets him through morning filming before a catered lunch provides lean meat and more veggies.
Heughan says he was born and raised a vegetarian. He first ate meat when he was 20. "Having meetings for Superman, I got a trainer at the time. I'd never eaten meat, but this trainer told me I needed to have more protein in my diet. And it was kind of a revelation in that I kind of didn't have a well-balanced diet."
Now, Heughan's dinners (at home, after a day on set) includes grilled meals like steak (medium, Heughan hates to admit) with garlic cloves, rosemary, and ketchup ("it's controversial, but it's so right").
Watch the video for more on Heughan's diet habits—and a defense of ketchup.

Assistant Editor
Joshua St Clair is an Assistant Editor at Men's Health Magazine.