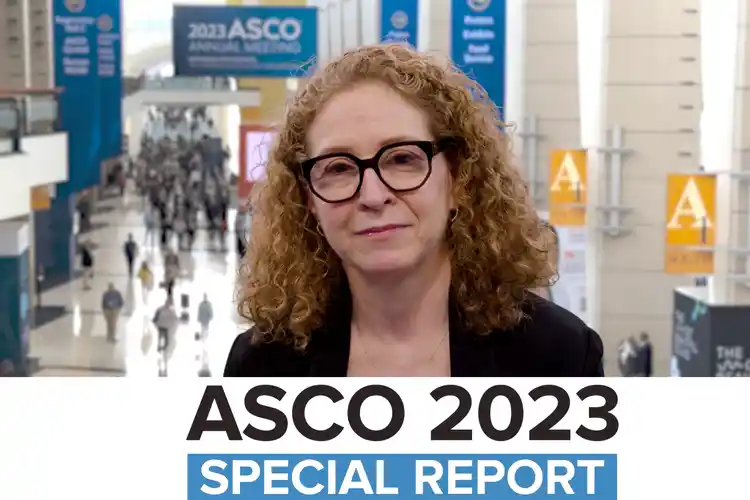 Even though HER2-positive breast cancer is an aggressive form of the disease, recent advancements in medicine have improved outcomes drastically. Compared to just a few decades ago, this type of breast cancer responds better to treatment. But people with it are still choosing mastectomies over surgery that would allow them to keep their breast — and researchers aren't sure exactly why. 
"Maybe it's because people with HER2-positive breast cancer get really worried and think that mastectomy will lead to better outcomes when, in fact, mastectomy does not improve survival for most people," says Marisa Weiss, MD, chief medical officer of breastcancer.org. 
"This study indicates that patients are making the decision to have mastectomy based on disease subtype, HER2 status, which is not a reason to have mastectomy," Weiss says.
HER2-positive is just one phenotype, or subtype, of breast cancer. About 20% of all breast cancer diagnoses are HER2-positive. When found early and treated with chemotherapy and antibody therapy, you can have more than a 90% survival rate.
"The recommendation to have mastectomy depends heavily on the extent of the disease, rather than the phenotype," Weiss says.
Researchers who presented data at the 2023 American Society of Clinical Oncology meeting aren't sure why people with HER2-positive breast cancer are choosing mastectomy over breast-conserving surgery (BCS). 
Mastectomy involves removing your whole breast. You may go on to have it reconstructed by a plastic surgeon. 
In BCS, or lumpectomy, the doctor removes the cancer and leaves the rest of the breast intact. They may also take out a few lymph nodes to see if the cancer has spread. If you have a lumpectomy, you'll most likely have radiation afterward. 
Choosing lumpectomy and radiation over mastectomy does not affect your chances of survival. In fact, lumpectomy is linked to better survival rates than mastectomy in people with early stages of breast cancer.
The scientists looked at the types of tumors and whether people opted for a mastectomy or BCS. Of more than 543,000 people, nearly 32% had mastectomies, and about 68% had BCS between 2010 and 2019. The researchers didn't look at data from people whose cancer had spread to other areas of the body. They looked at aspects like tumor size and which stage the disease was in.
The researchers tried to pick those who were candidates for mastectomy or breast-conserving surgery. In other words, most of them should have had the freedom to choose which surgery they wanted, says Matthew Lewis Pierotti, MD, a breast surgical oncology fellow at Fox Chase Cancer Center, who led the study.
The study looked at surgery options in people with three subtypes of breast cancer: Hormone receptor (HR), HER2-positive, and triple-negative (TN) tumors. 
When the tumor is HR-positive, that means it grows from the hormones estrogen or progesterone. Doctors treat HR-positive breast cancer with drugs that target a specific hormone.
HER2-positive breast cancer gets its name when your body makes too much human epidermal growth factor receptor 2 (HER2) protein. These tumors tend to grow faster and come back. Instead of giving hormone-based treatments, doctors have to target the HER2. In recent years, newer treatments have come on the market that have substantially improved outcomes.
Triple-negative (TN) tumors are harder to treat because they don't have hormone or HER2 receptors. They're more likely to come back and are more aggressive than HR or HER-positive breast cancers.
In the study, the researchers found that people with HER2-positive breast cancer were 1.39 times more likely to have a mastectomy compared to those with HR-positive cancers. But there wasn't much of a difference in people who got mastectomies whether they had HR-positive or TN cancers.
People who are candidates for BCS may choose mastectomy for a number of reasons. Some may not want to go through radiation, and some may want a more symmetrical appearance. Others may fear the cancer could come back and figure removing the breast is the best bet. 
Some evidence shows that people with early-stage breast cancer may opt for mastectomy because they know they can have breast reconstruction surgery.
There are cases when mastectomy is best, but that's usually based on factors like tumor size, how many tumors you have, and if you've had breast cancer in the past. 
The decision to have mastectomy is "complex and layered," says Mehra Golshan, MD, clinical director of the Center for Breast Cancer at Smilow Cancer Hospital and Yale Cancer Center. It requires a shared decision-making between the patient and the provider, says Golshan, who wasn't involved in the study.
"There are some women who absolutely have to have mastectomy. However, most are eligible for either surgery," Golshan says.
Todd M. Tuttle, MD, a surgery professor at University of Minnesota who wasn't on the study team, says being able to see the differences in mastectomy rates by types of breast cancer would give more insight into whether or not mastectomies on HER2-positive breast cancers are significantly more common. 
The researchers need to look beyond the data to see why people with HER2-positive breast cancer may be choosing mastectomy more, says Laura S. Dominici, MD, section chief of breast surgery at Brigham and Women's Faulkner Hospital in Massachusetts, who reviewed the study abstract.
They need to look at the unique characteristics of HER2-positive cancers to know if women are less likely to be candidates for lumpectomy, Dominici says. 
Golshan thinks one reason why people with HER2-positive breast cancer may choose mastectomy more often than BCS is because they often have more extensive disease. But many doctors usually treat the tumor with drug therapy before surgery, Golshan says. 
The researchers should examine what factors are driving the choice to have a mastectomy, Dominici says.
"This level of information cannot be obtained through … data, so more work is needed to answer that question," Dominici says. The study raises questions that future research needs to answer, she says.
"More work needs to be done to understand why the numbers are higher with this group," Golshan says.
Like the study authors, Dominici says mastectomy rates are going down for the most part. Double mastectomy rates started to go up in 2008, then decreased around 2013 and stabilized after that. More recent data shows they went down from 2013 to 2020 in women under 40, one report says. 
Another report says people eligible for BCS are choosing total breast removal more often. 
Mastectomy is most common in people with stage III cancer compared to other stages, more recent data shows.
Some people with cancer in one breast are opting to have the unaffected breast removed at the same time. That procedure surged from 10% to 33% from 2004 to 2012 in women 20 to 44 years old. It went from 4% to 10% among people over 45 during the same time period.
Pierotti says more people need to know about HER2-positive breast cancer tumors and how to treat them. 
He plans to further study how this data measures up to mastectomy trends among people who have federal health insurance through the Department of Defense, including active military members, retirees, and their families.
"We're trying to determine if there are patient characteristics or specifics to the cancer that are predictors for people to undergo surgery," he says.
Pierotti agrees that they're not sure why people are opting for mastectomy. Options for breast reconstruction have improved, and some people may be influenced by celebrities, he says. 
One study found that people who opt for mastectomy are younger, have higher education levels, and have better insurance. In some cases, they choose mastectomy because they're afraid the cancer will come back, authors of the study say. 
"We need to educate patients about the pros and cons so they can make the decision that's right for them," Pierotti says. "Patients have two choices, and they're both equivalent in terms of survival."
The need for more aggressive systemic therapies like chemotherapy and anti-HER2 therapies does not mean that you need more aggressive local treatment like mastectomy, Weiss says. Lumpectomy and radiation are likely to deliver the same outcomes, she says.
"If you have HER2-positive disease, it doesn't mean that you're going to do better with mastectomy," Weiss says.
"Make the decision regarding your local treatment options … based on solid data, rather than on your fear triggered by the aggressive nature of a particular cancer subtype," Weiss says.