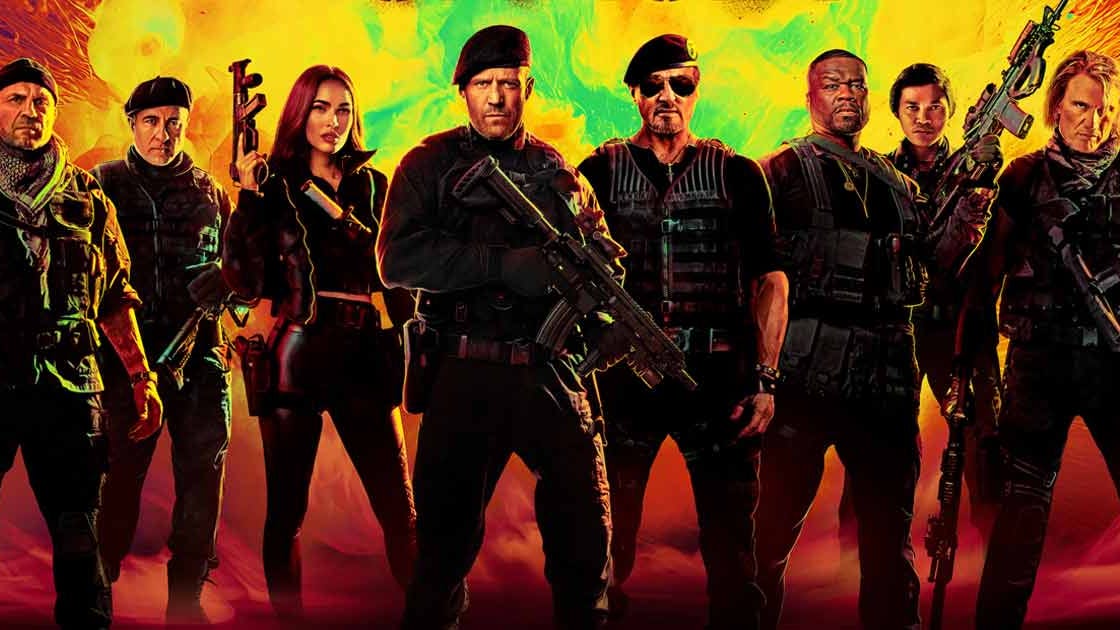 When Sylvester Stallone teamed up with Jason Statham, Bruce Willis, Dolph Lundgren, Mickey Rourke, Jet Li, Terry Crews, Randy Couture and "Stone Cold" Steve Austin for 2010's The Expendables, the all-star cast of action movie legends seemed like the kind of gimmick that might only work once. Since then, however, several sequels have only grown the ensemble cast, bringing in even more heavy hitters like Arnold Schwarzenegger, Jean-Claude Van Damme, Chuck Norris, Ronda Rousey, and Wesley Snipes.
The Expendables 4, or Expend4bles as it is being styled in the promo, continues in this vein. With Stallone having confirmed that the fourth movie will be his last adventure in the franchise, Statham steps into the leading man role and we get some brand new big-name additions to the supporting cast, including Curtis "50 Cent" Jackson, Megan Fox, and Andy Garcia, as well as martial artists Tony Jaa and Iko Uwais, and even champion strongman Eddie Hall in a supporting role.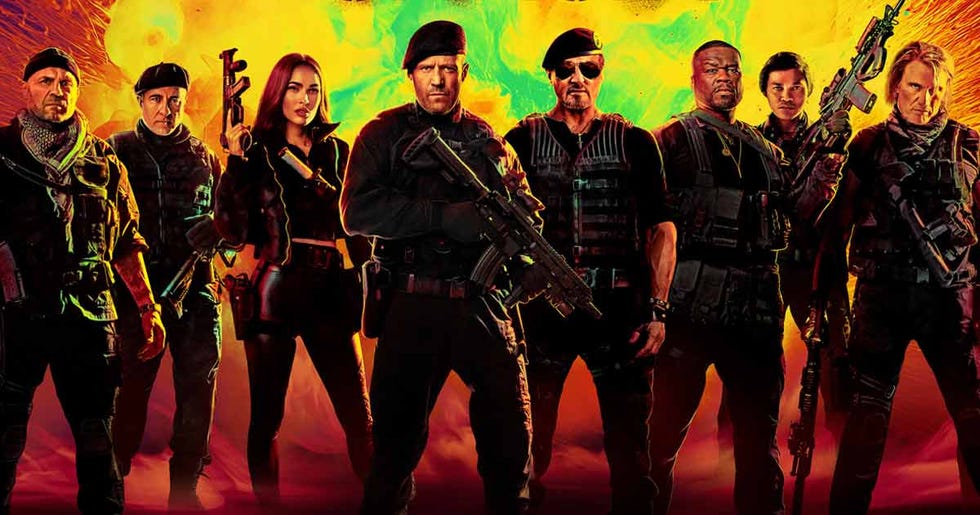 Lionsgate
While none of the movies have been critical darlings, they have always killed at the box office, and this fourth installment will likely be no exception, and has been praised in one review for its "cheesy throwback fun" and "gleefully violent action." So… another chapter in the Expendables saga featuring even more increasingly incongruous stars feels inevitable, right? And how better to tee up that next movie than in a post-credits stinger, potentially introducing another famous face?
Is there a post-credits scene in Expend4bles?
Unlike almost every other franchise movie to be released in the last few years, The Expendables 4 does not make use of a post-credits scene to either tease future action or deliver one last gag. So as soon as the screen cuts to black, you're free to leave the theater.
Philip Ellis is News Editor at Men's Health, covering fitness, pop culture, sex and relationships, and LGBTQ+ issues. His work has appeared in GQ, Teen Vogue, Man Repeller and MTV, and he is the author of Love & Other Scams.