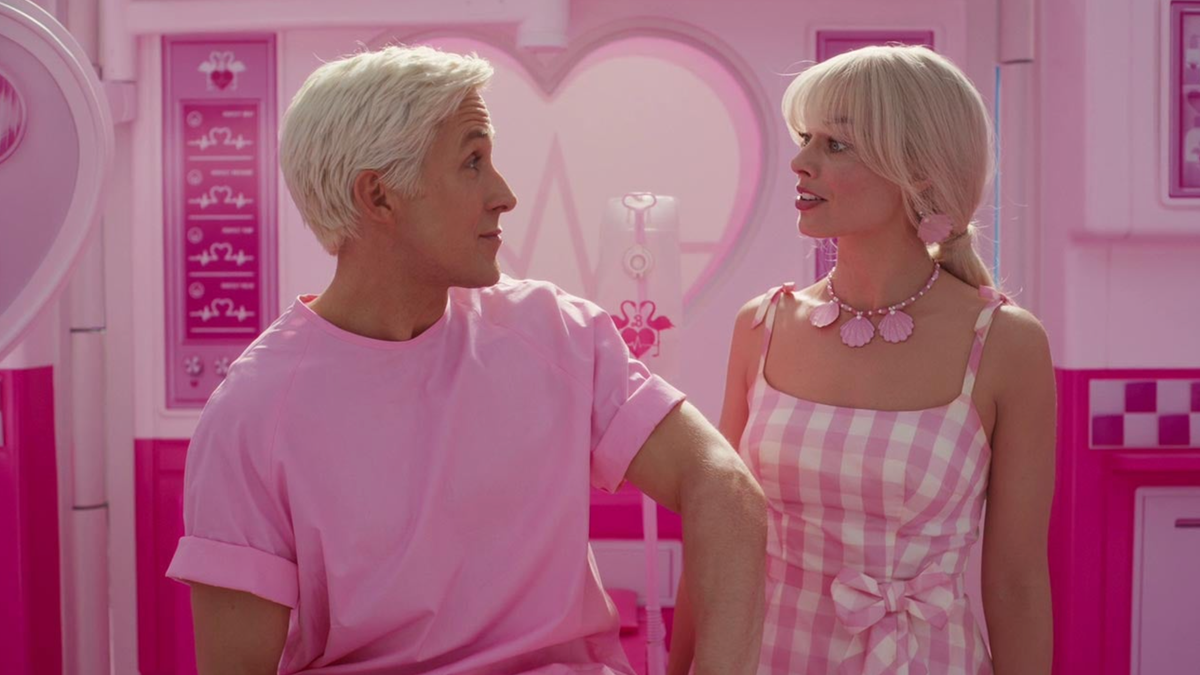 Come on, Barbie, let's go party. The pinkest, perkiest pop culture moment of the summer is here.
As you'll no doubt already be aware, Greta Gerwig's Barbie follows the titular iconic doll, played by Margot Robbie, as she leaves the perfect plastic world of Barbie Land and ventures to the real world, where she suffers an existential crisis and struggles to find meaning. Also, Ryan Gosling is along for the ride as her perpetual himbo companion, Ken.
The movie also features an absolutely stacked cast of supporting Barbies and Kens, including Issa Rae, Simu Liu, Dua Lipa, Ncuti Gatwa, Kate McKinnon, Scott Evans, Hari Nef, Kingsley Ben-Adir, Emma Mackey, and John Cena, well as America Ferreira, Will Ferrell, and Michael Cera in supporting roles.
Does Barbie have a post-credits sequence?
While the film is packed with visual references and Easter eggs relating to the long history of the Mattel toy, Barbie does not go any further down the popular blockbuster route of peppering its end credits with extra storytelling. When the movie's over, it's really over.
At least… for now. Talk of a Ken spinoff was already circulating prior to the movie's release thanks to Ryan Gosling's dedication to spreading his "Kenergy" throughout the press tour. Now that his performance in the movie is garnering critical praise, it's looking more likely that a continuation (Ken-tinuation) of the character could happen.
And then, of course, there are the other movies Mattel is planning to make, including a Polly Pocket adaptation written by Lena Dunham, an Uno heist story, and a horror movie based on the Magic 8 Ball.

Philip Ellis is News Editor at Men's Health, covering fitness, pop culture, sex and relationships, and LGBTQ+ issues. His work has appeared in GQ, Teen Vogue, Man Repeller and MTV, and he is the author of Love & Other Scams.