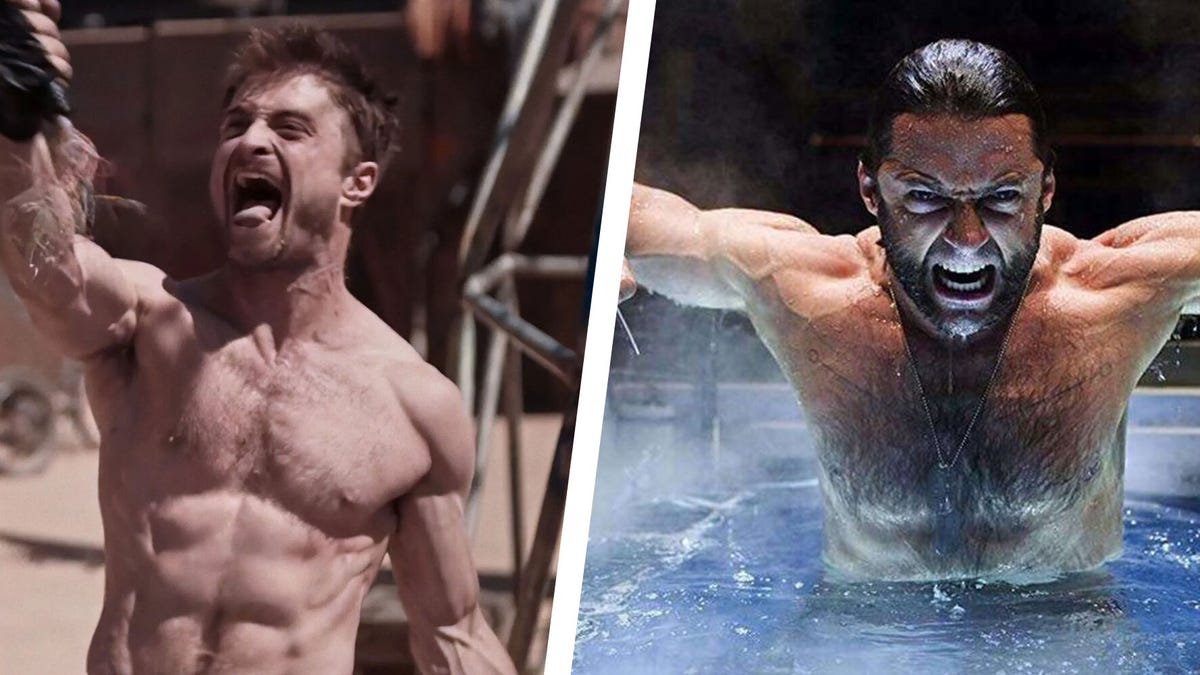 Daniel Radcliffe, once the child star of one of the biggest movie franchises in the world, has carved out an interesting career as an adult, preferring to play grubby little weirdos over typical heroic characters. It's something he does with great humor—and increasingly with a jacked physique.
First, fans were taken aback by his ripped, even sexy interpretation of Weird Al in musical parody Weird: The Al Yanokovic Story. And then this year, after he stripped down to his underwear and went on a rampage in the season finale of Miracle Workers: End Times, revealing a lean, shredded frame, they became convinced once again that Radcliffe is in training to take over from Hugh Jackman as the mutant Wolverine in the Marvel Cinematic Universe.
But in a recent Vanity Fair interview, the actor revealed the real reason he is looking so fit these days—and it's nothing to do with Marvel.
"I got buff because I am obsessive, and I want to," he said. "You've seen my parents, they're like insane fitness people. So that's just been passed on." (Radcliffe has publicly spoken about his struggles with obsessive compulsive disorder (OCD), for which he sought treatment through therapy and encourages others to do the same.)
"But no," he added, definitively. "No Wolverine. Flattered, but no."
Radcliffe has denied any involvement in the X-Men's imminent debut in the MCU for years now, regularly shutting down speculation while promoting his other projects.
"This is something that has come up every so often for the last few years and every time it comes up I'm like, 'That's not true, there's nothing behind that' and everyone's like, 'Ah he said it might be true!'" He told Jimmy Fallon in 2022. He went on to say that he suspects the reason he is the subject of so many Marvel rumors boils down to one very simple physical trait:"I think it's because Wolverine in the comics is fairly short – I think it's people going, 'Who's a short actor? Him! He could maybe play him!'"
Don't worry, though: moviegoers won't need to wait until the character of Logan is recast to once again hear the snikt of adamantium claws in theaters. Hugh Jackman is reprising the role one more time in Deadpool 3, out next year.
Philip Ellis is News Editor at Men's Health, covering fitness, pop culture, sex and relationships, and LGBTQ+ issues. His work has appeared in GQ, Teen Vogue, Man Repeller and MTV, and he is the author of Love & Other Scams.