In his daily Pump Club newsletter, bodybuilding legend and movie star Arnold Schwarzenegger has been sharing anecdotes from his long and storied career, including tips on how to build good habits, get fitter, and pursue your goals. In the most recent edition, he opens up about his experiences with learning difficulties, and how he is managing dyslexia at the age of 76.
"Here's my secret: I'm a terrible reader," he began. "They didn't talk about learning disabilities in Austria in the 1950s, so most of the time, when I was asked to read out loud in class, it was just a disaster, and I got smacked with a ruler. But now I know that I'm dyslexic."
Arnold went on to describe how he has built strategies into his routine that help him manage his difficulties with reading, but revealed that when it came time to record the audiobook of his recent memoir Be Useful, he was triggered by the same anxiety he used to feel at school.
"I have found ways to make sure it doesn't hold me back," he wrote. "It's why when I prepare for a movie, I read the script over and over in the months before until every line is memorized, and when I give a speech, I do at least 20 practice reps so I can get my brain around the words. Reps save me every time. But this was a whole book, over 200 pages. And they told me that most people record their books in 3 days in a studio. When I heard that, I just filled with dread. Reading for that long every day without time to practice was my nightmare. I could already see the teacher holding the ruler over my head."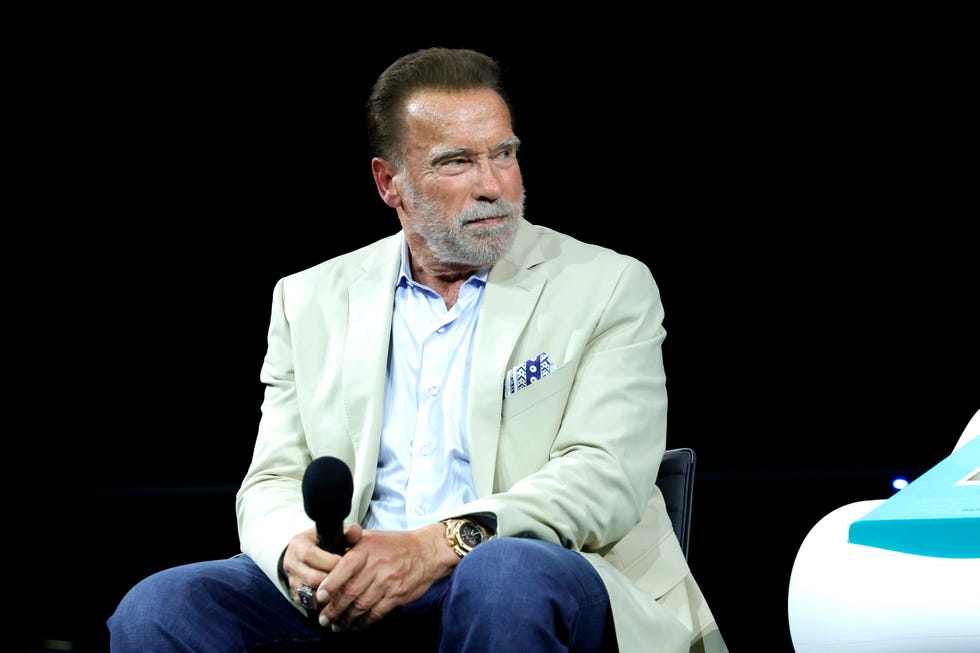 Stefanie Keenan//Getty Images
In order to ensure that he could finish the recording on time, Arnold practiced his readings every morning, so that he was prepared for the evening recording session. "I gave myself a second to complain and ask what I got myself into, and then I told myself it was time to deal with it," he added. He credits his "fantastic team" for helping him, and says he believes that his approach to something he had been dreading can be applied to other areas of life.
"I started early and just did it instead of putting it off (we all put things off when we worry about them, right?)" he says. "I did constant reps to prepare. I broke it into small pieces instead of trying to bite off more than I could chew… So if there's a challenge you've been dreading, be like Arnold. Get your complaining out of the way and tell yourself the only way to get through the struggle is to get moving. Prepare. Break it up. And don't be afraid to ask for help.
Philip Ellis is News Editor at Men's Health, covering fitness, pop culture, sex and relationships, and LGBTQ+ issues. His work has appeared in GQ, Teen Vogue, Man Repeller and MTV, and he is the author of Love & Other Scams.