An Affordable Home Theater Projector
YABER K1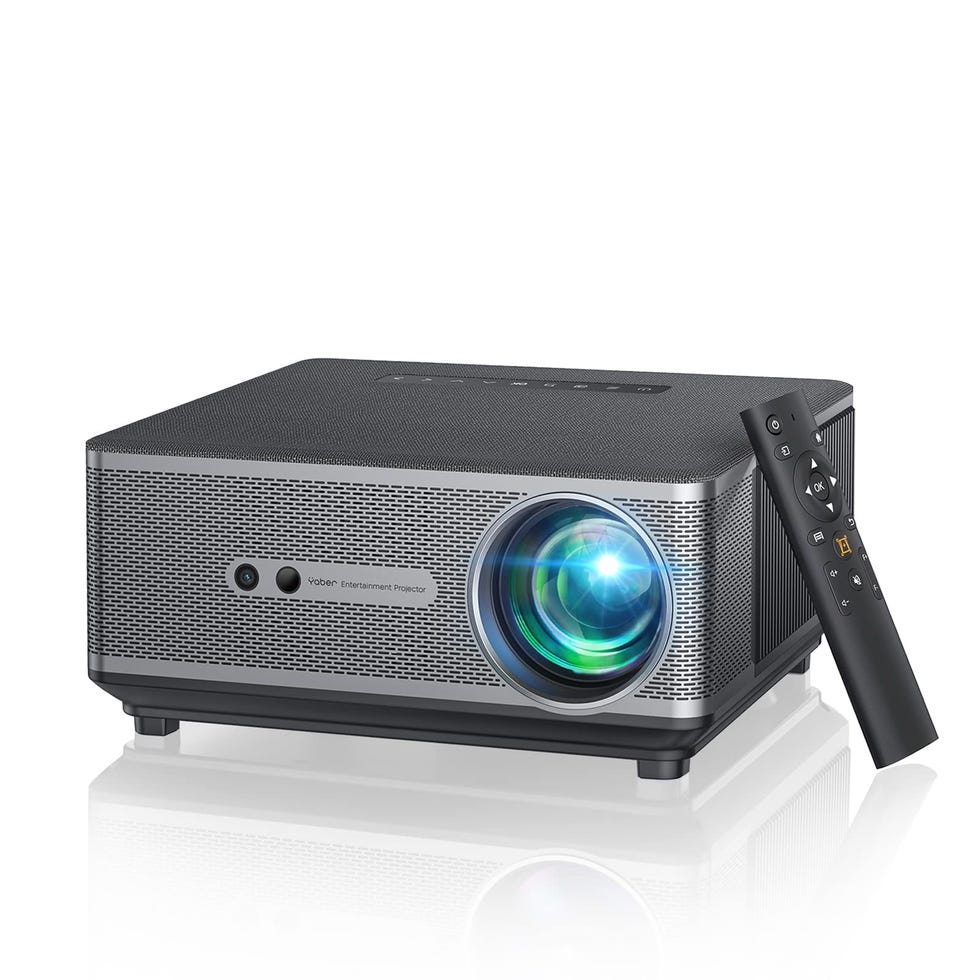 An Affordable Home Theater Projector
YABER K1
Now 40% Off
The K1 is a solid home projector for those looking for an introduction to the home theater experience. Its LCD has a native 1080p resolution with 4K support, plus 650 ANSI lumen means it can clearly project in dark rooms with mild natural lighting.
It sports a built-in 15W speaker, Bluetooth connectivity for wireless streaming and custom speaker setup, and screen mirroring for gaming or streaming options. Grab it at half off, and use coupon code YABERK1B at checkout for an additional $50 off.
This 1080p mini projector comes with its own carrying case for travel so you can quickly set up an outdoor screening session. It's tiny and lightweight, and with HDMI, VGA, and Bluetooth connectivity, it'll easily stream from TV boxes, an Amazon Fire Stick and Chromecast, and iOS/Android devices. Nab one at 50 percent before your next backyard gathering. Use coupon code YABERU5B at checkout for an additional $6 off.
Yaber's cheapest option gets even cheaper this Amazon Prime Day. The Pro Y9 has a native 1080p LCD lens with 4K support, plus its Bluetooth connectivity seamlessly links with wireless speakers. This budget option is 35 percent off today, knocking it down to $130 for an easy home theater setup that won't break the bank. Use coupon code YABERPROY9B at checkout for an additional $10 off.
Advertisement – Continue Reading Below
With native 1080p resolution and 4K support, a brightness of 500 ANSI lumens, and Bluetooth connectivity, this LED home projector is perfect for those wanting a tad more power than the standard. Its auto focus feature ensures a crisp, clear image, while HDMI and USB ports make it gaming and stream-ready. Use code YABERV9B for an extra $15 off.

Commerce Editor
Kevin Cortez is a Commerce Editor for Popular Mechanics, Bicycling, and Runner's World. A culture and product journalist for over ten years, he's an expert in men's style, technology, gaming, coffee, e-bikes, hiking, gear, and all things outdoors. He was most recently the style editor for a leading product-recommendation site and previously covered music and podcasting at Mass Appeal, Genius, and The A.V. Club. His work can also be seen in WSJ, Leafly, Input, and Vulture. He enjoys reading graphic novels, birding, and taking long, meandering walks in his spare time.