June 21, 2023 – Under the bright lights of the Colosseum at Caesars Palace in Las Vegas, singer and songwriter Adele took a moment from her performance to connect with her audience. Famous for her powerful vocals with a tinge of rasp and for her soulful song choices, Adele's on-stage conversation turned to what is under her Spanx.
The popular shaping briefs and leggings are designed to help smooth out any bumps, ensuring clothes fit well. But under the bright lights of her Weekends With Adele residency, the vocalist said, "I sweat a lot and it doesn't go anywhere. So I basically sit in my own sweat."
The result, she says, is her doctor diagnosed her with jock itch affecting her upper thighs, buttocks, and lower abdomen. "It's a bit crude," Adele said. "I never knew it existed."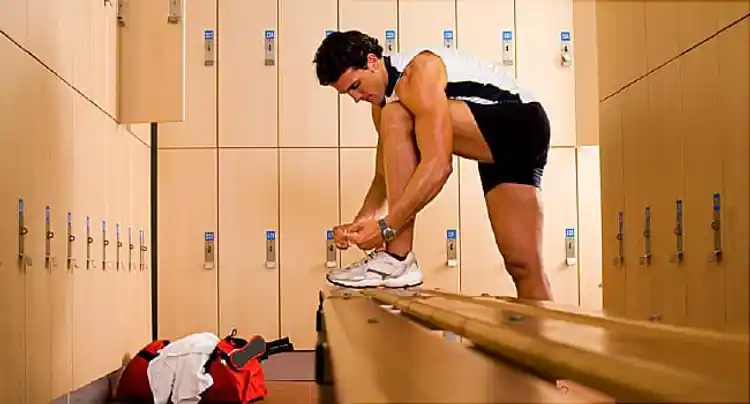 Caused by a fungus, infections like these start itchy rashes that thrive in warm, moist places on the body. The rash might be shaped like a ring and is also called tinea cruris. People who sweat a lot, like athletes or performers, are more likely to get this, although it can affect anyone where skin rubs against skin.
"It can be uncomfortable and embarrassing," said Aaron Glatt, MD, a spokesperson for the Infectious Diseases Society of America. Often affecting the groin area and therefore referred to as jock itch, this is the same fungus that can grow elsewhere on the body and is also known as athlete's foot, said Glatt, who sees patients at Mount Sinai South Nassau in Oceanside, NY.
The fungal infection can also affect skin under the breasts. "Treatment is easy with over-the-counter or prescription creams or ointments," Glatt said, and "people should see their physician with any concerns. There are oral antifungals for more serious infections that must be prescribed, but in most instances, a cream or ointment will be sufficient."
Glatt said he doesn't know Adele or the details of her diagnosis and treatment, but having medical issues take center stage in the public eye can be "medical education, which is always good."
The 35-year-old singer has sold millions of albums worldwide and is following other big acts in Las Vegas like Mariah Carey and Celine Dion. The celebrated mezzo-soprano has been playing to 4,000 people for 34 nights, and her second run kicked off June 16.
Fungal infections like the one Adele has usually clear up in 1 to 3 weeks with antifungal creams.
Adele told the audience at Caesars Palace that she is using a medication to help. "I have to squirt it on myself," she said. 
"I don't know why … I just told you that!"