Our product picks are editor-tested, expert-approved. We may earn a commission through links on our site. Why Trust Us?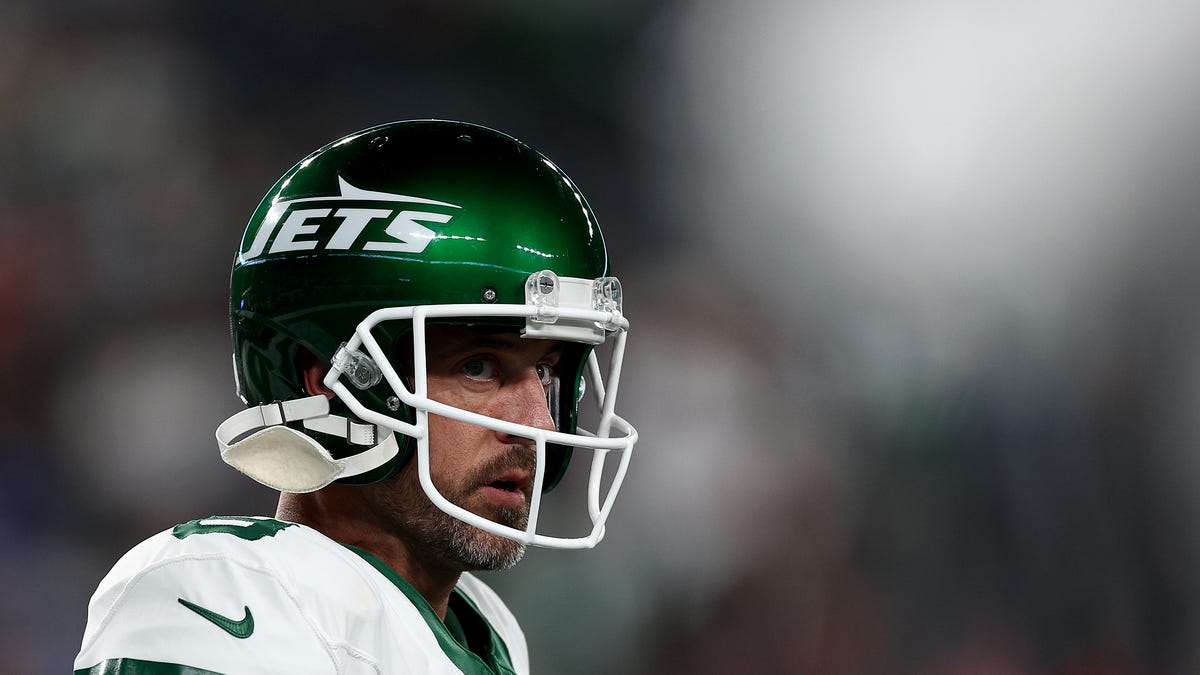 Aaron Rodgers has given fans an update on how he's doing after ending his season with the NFL early. The quarterback suffered a complete tear of his Achilles tendon on Monday, September 11, after being sacked by Buffalo Bills defensive end Leonard Floyd in the first quarter of the game—his first with new team the New York Jets.
"I'm completely heartbroken and moving through all of the emotions, but deeply touched and humbled by the support and love," Rodgers wrote on Instagram the following day. "Please keep me in your thoughts and prayers as I begin the healing process today… The night is darkest before the dawn. And I shall rise yet again."
Rodgers has since provided additional insight, telling Pat McAfee that the injury hit him "like a ton of bricks" and that during the first 24 hours, "there were moments of just sobbing" as he came to terms with the news that he would not be playing again this season.
"There was a lot of anger, like why? Why is this happening?" Rodgers told McAfee from his hospital room.
When asked whether there is any possibility of him making a full recovery and returning to the field before the season is over, Rodgers was optimistic but also realistic.
"Anything's possible," he said, adding: "it doesn't do anything to make prognostications honestly, other than to help my own mental state… I'm going to try and push this thing as much as it'll allow me to. I've got to see where I'm at after a week or two weeks, in a month, and two months, and then we'll see what the conversation is from there."
Philip Ellis is News Editor at Men's Health, covering fitness, pop culture, sex and relationships, and LGBTQ+ issues. His work has appeared in GQ, Teen Vogue, Man Repeller and MTV, and he is the author of Love & Other Scams.
Advertisement – Continue Reading Below
Advertisement – Continue Reading Below