Our product picks are editor-tested, expert-approved. We may earn a commission through links on our site. Why Trust Us?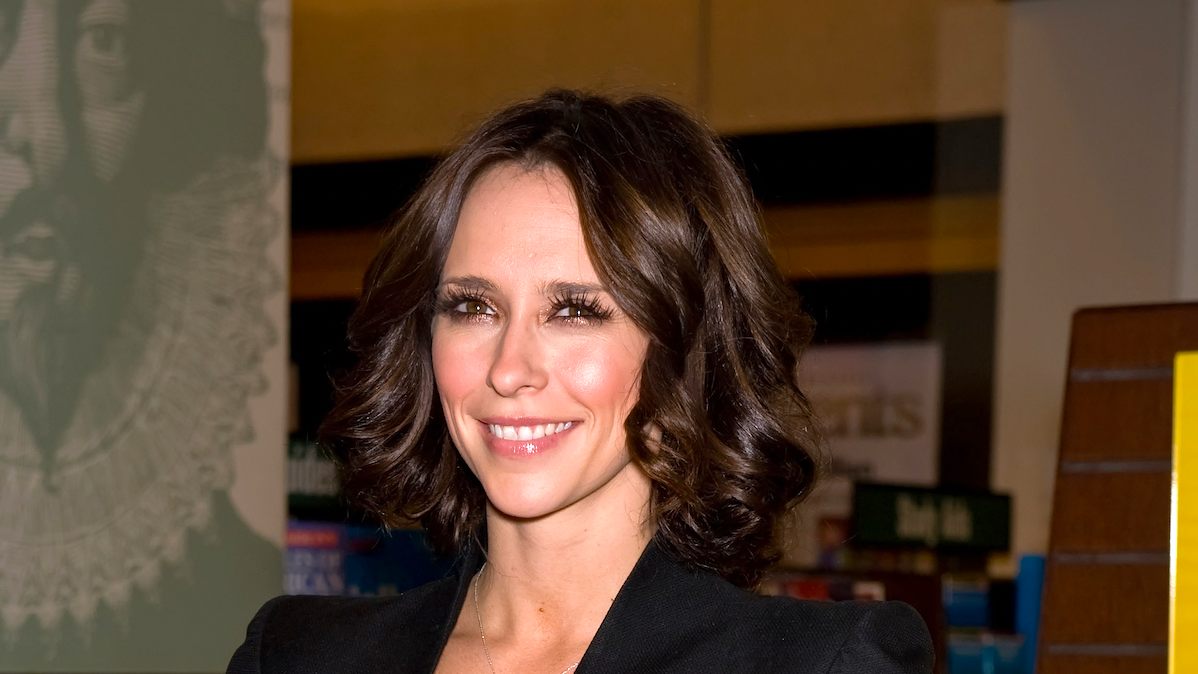 Jennifer Love Hewitt doesn't often post private moments on social media. But when she does, it definitely leaves fans surprised by who's in her inner circle.
In mid-June, the 9-1-1 star posted a rare photo of her husband Brian Hallisay on Instagram. She did so to commemorate Father's Day, as the two share daughter Autumn and sons Atticus and Aidan. The snap showed her partner looking away from the camera and Hewitt used the opportunity to reflect on their relationship after being married close to a decade.
"This one. I knew I loved him as a person, best friend and husband," she wrote on June 18. "But then to see him as a father it grew so much deeper. Three times I have watched him truly give all to our babies. We love you so much! Happy Father's Day! ❤️."
While fans adored seeing the Ghost Whisperer alum give a glimpse of her life away from the cameras, some were shocked when they realized where they've seen Brian before. It turns out that the actor portrayed her character Maddie Buckley's ex-husband Doug Kendall in season 2 of the drama, which many couldn't believe.
"WAIT DOUG IS [YOUR] HUSBAND IN REAL LIFE!? Mind blown but this is cute!! 🤍," one person wrote in the Instagram comments section. "I'm sorry, but all I see is Doug 🥲," a different follower noted. "Wait a freaking second. Didn't you murder him?! 🤔 😂," another chimed in, referencing a major plot point for both their characters at the end of season 2.
While art imitated life (somewhat) for the couple, this isn't the only time Hewitt has posted about Brian online. Back in November, she celebrated their ninth wedding anniversary with a touching never-before-seen snapshot from their ceremony in 2013. And a few weeks before that, she documented her husband's birthday and their family's Halloween celebration on Instagram.
Editorial Assistant
As the entertainment and news editorial assistant for Good Housekeeping, Adrianna (she/her) writes about everything TV, movies, music and pop culture. She graduated from Yeshiva University with a B.A. in journalism and a minor in business management. She covers shows like The Rookie, 9-1-1 and Grey's Anatomy, though when she's not watching the latest show on Netflix, she's taking martial arts or drinking way too much coffee.
Advertisement – Continue Reading Below
Advertisement – Continue Reading Below